Decentralized FootBall Academy (DFA) Social Account Growth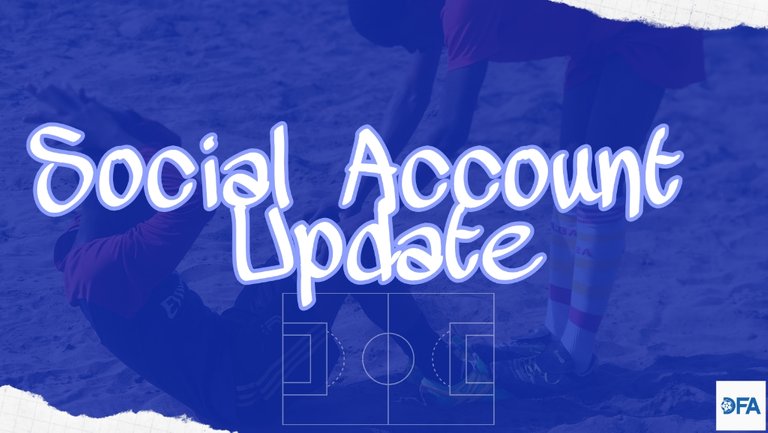 If you compare this with the last update of our social accounts, you will surely notice growth in the social platforms mentioned here.
We are providing updates on the growth of the most popular centralized social media platforms. The best way to promote content is to share it on these platforms because of its large user base. All these accounts have been running mostly since the inception of the academy and we've been trying our best to be active as much as we can. We would like to say a big thanks to everyone following us on these social channels and we say a very big thank you to each of our fans for the support.
We use these channels to promote our academy, share blockchain and crypto knowledge, crypto news, football, activism, psychological, TED talks, motivations..., and as people come across these channels, they'll come across the platforms we leverage on.
We have changed most of our account usernames to @dfacademyfc. Only Twitter has this username after the ban on our former account @dfacademy1. This triggered the new account name and right now we feel dfacademyfc sounds better in the ear than dfacademy1. So our Instagram, Facebook, have all be changed to dfacademyfc, and also our official gmail is now [email protected]
---
Twitter
---
Since the last update, we've gained 6 legit new followers. There are many fake accounts on Twitter i.e accounts created for spamming, giveaway, and scamming, but those are not counted.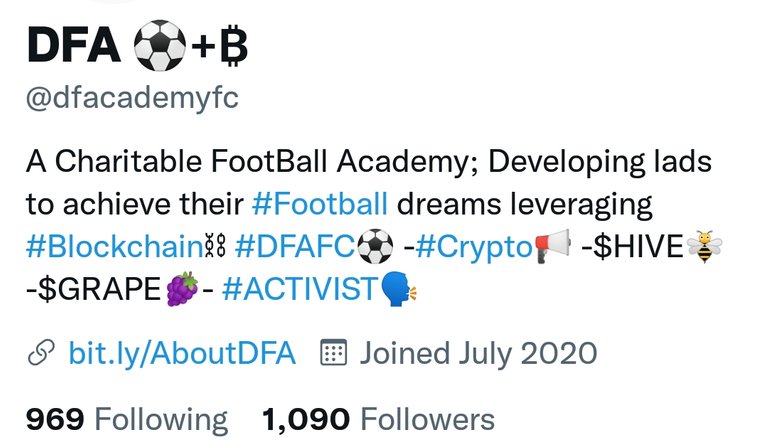 ---
Instagram
---
Our Instagram account followers are the same as the last update but an increase in the users we follow and one new post. We've been busy so we couldn't share any new content but we do update the status and comment on other users' posts.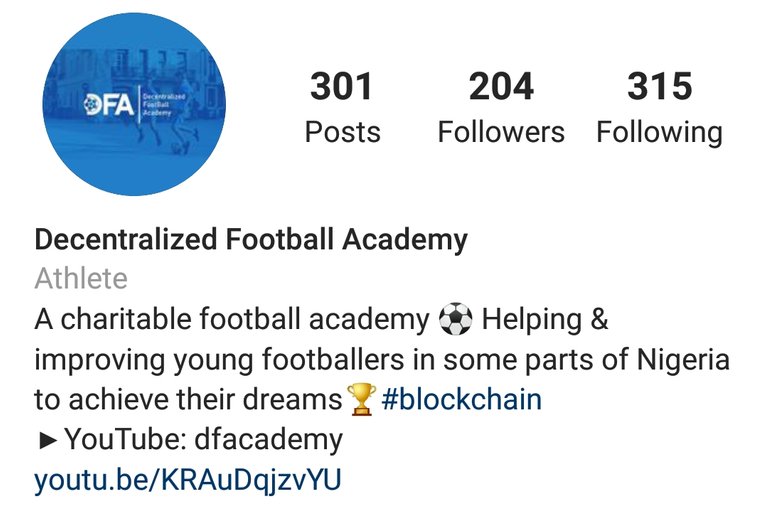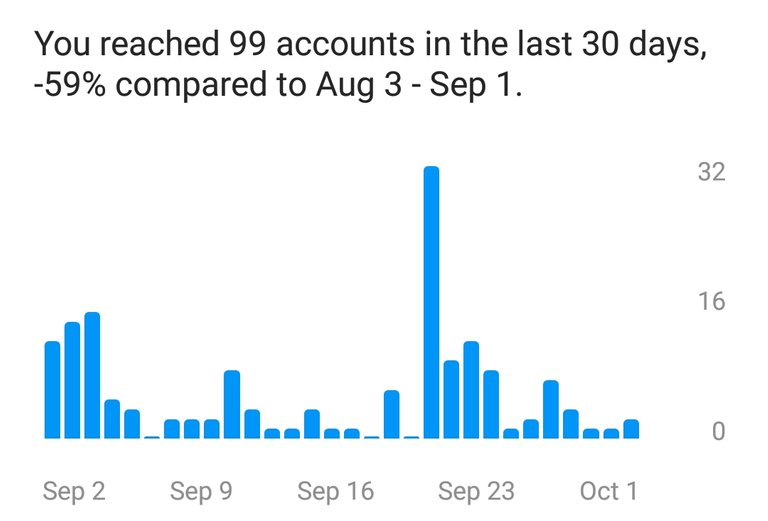 The account we reached in the last 7 days;


---
Medium
---
The total traffic doesn't indicate any real changes but there are changes from where users are coming from. The traffic is 53% from the USA, 6% from Sweden, 6% from Nigeria, and 33% from other countries.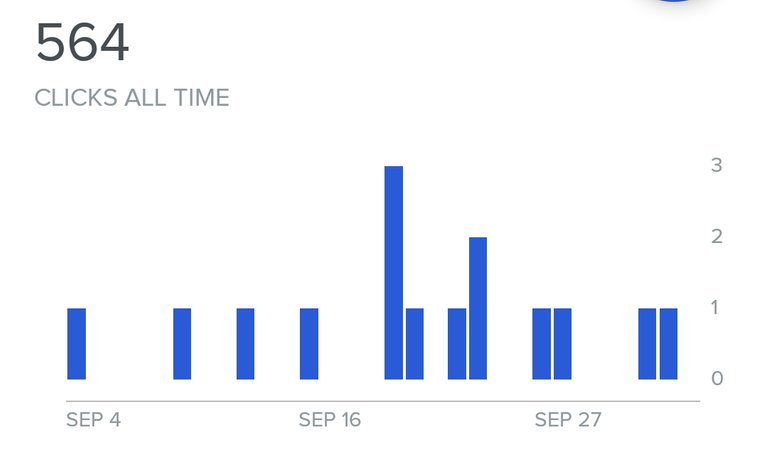 ---
Youtube
---
We added four (4), new subscribers, to our YouTube channel following the Intro, Gear, and GRAPE Promo videos


---
FaceBook
---
23 new users have liked our Facebook page since the last update.



We are active on these channels due to the support and motivation we are getting from you, we commence our appreciation to all of our supporters. It's our mission to push the academy to the Top-1 Spot by providing the team members everything they need freely. We will not stop until we achieve this mission.
Thank you for reading! ♥
~ DFA Team!
---
ƊFA, Ɗecentralized Foot₿all Academy 💪
---
About DFA
If you are stumbling upon DFA (Decentralized Football Academy) for the first time, please check out our Introduction article and this Medium article to see our achievements.
PS: The reward from this post will be used to provide the footballers with full kits, new gear, partake in competitions, visit sports events, excursions, food accommodations, camps, and management for the team.

A Great Thanks to All Our Supporters

🙌 Follow Us 🤝







---
---