DFA vs Triple S FC Match Reports
We hosted a friendly match with Triple S FC of Eti-Osa, that's next local government after our local government. The match was played on Sunday, we started around 4 PM and finished at past 6 PM.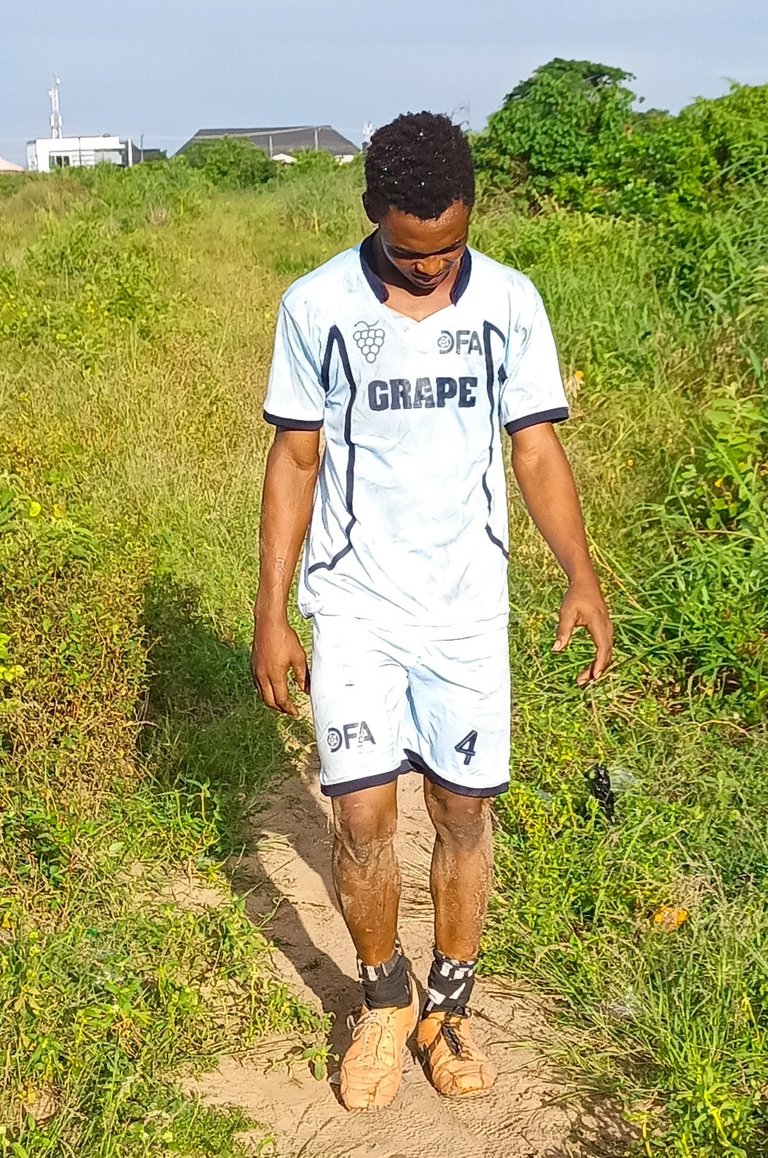 We used the standard time which is 90 Mins. The match was fantastic and our boys played very well.
---
📸
---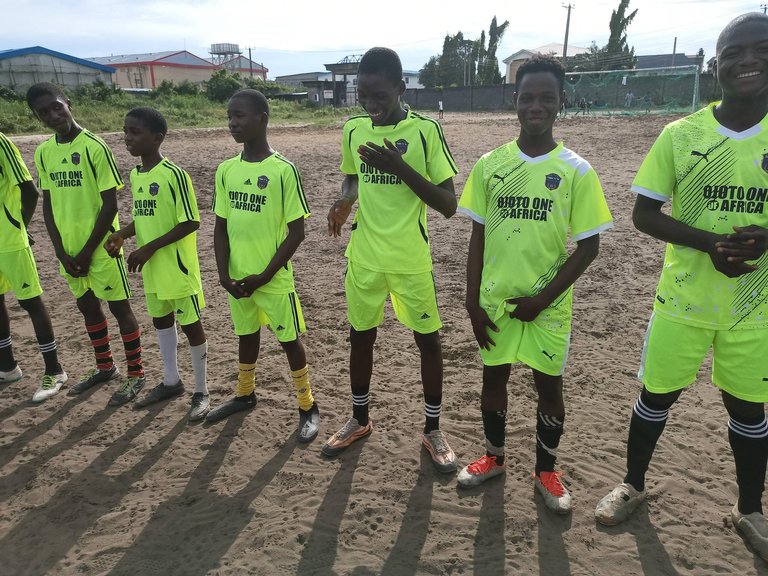 ---
📸
---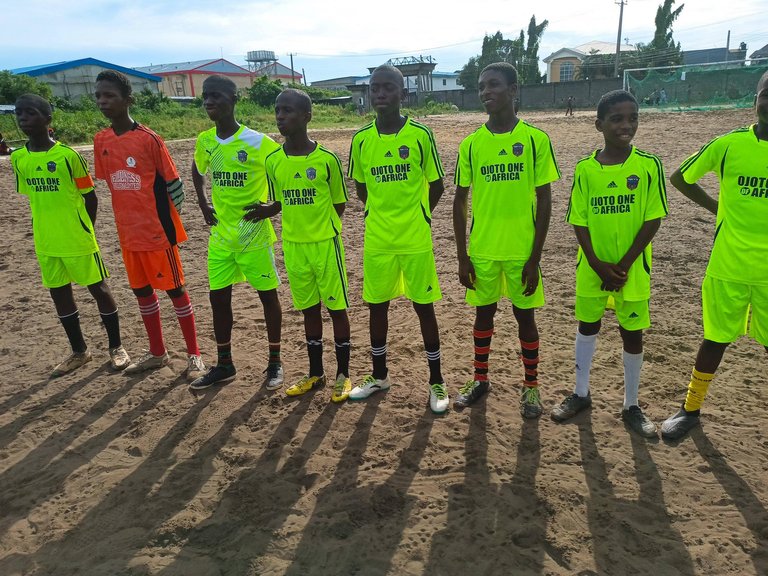 Football is a symbol of love and unity. Before the kick-off, both teams snapped together standing alternatively.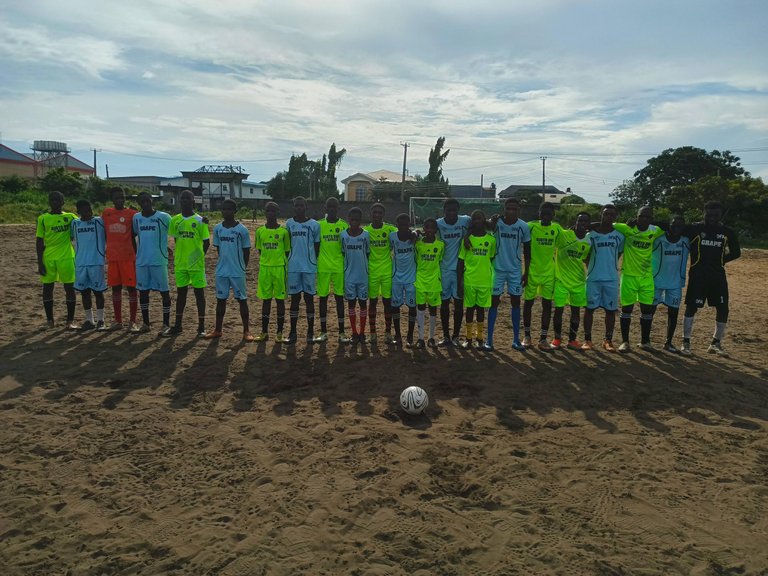 After that, the two teams go on separate lines and the home team greets the away team with handshakes from the first eleven.
---
📸
---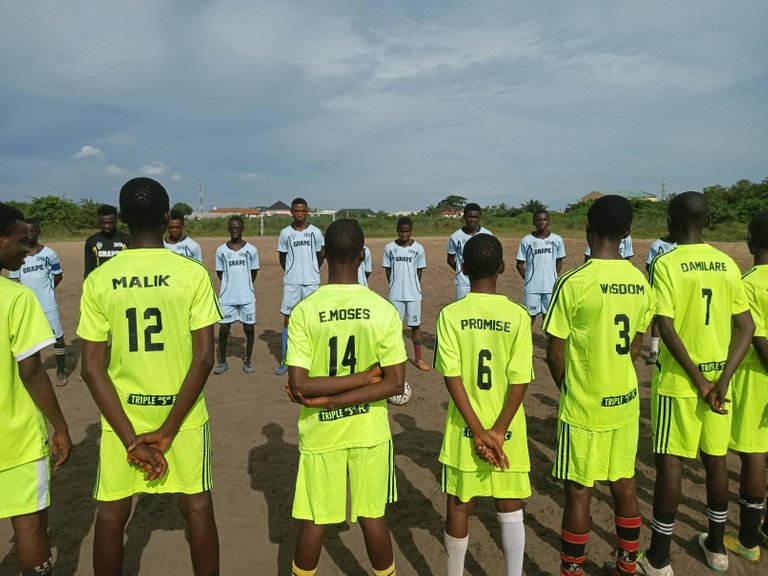 ---
📸
---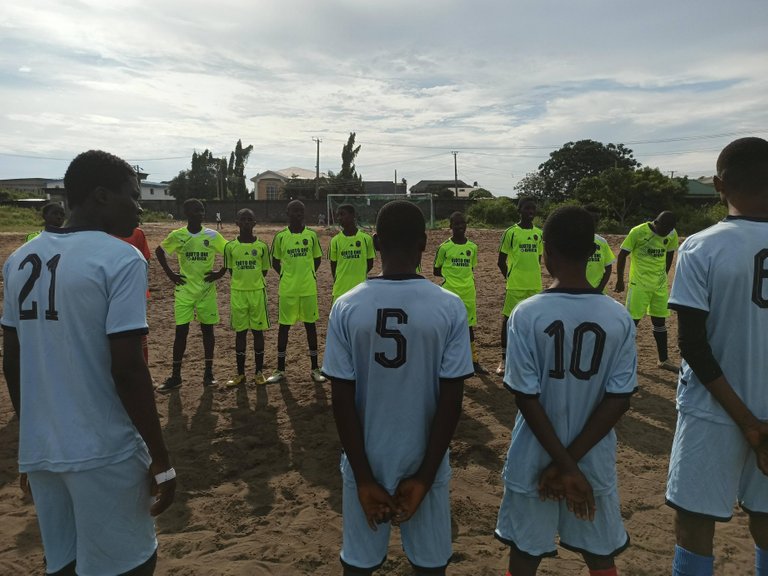 The managers of DFA are in blue while the managers of Triple S FC standing in the photo on the right-hand side.
---
📸
---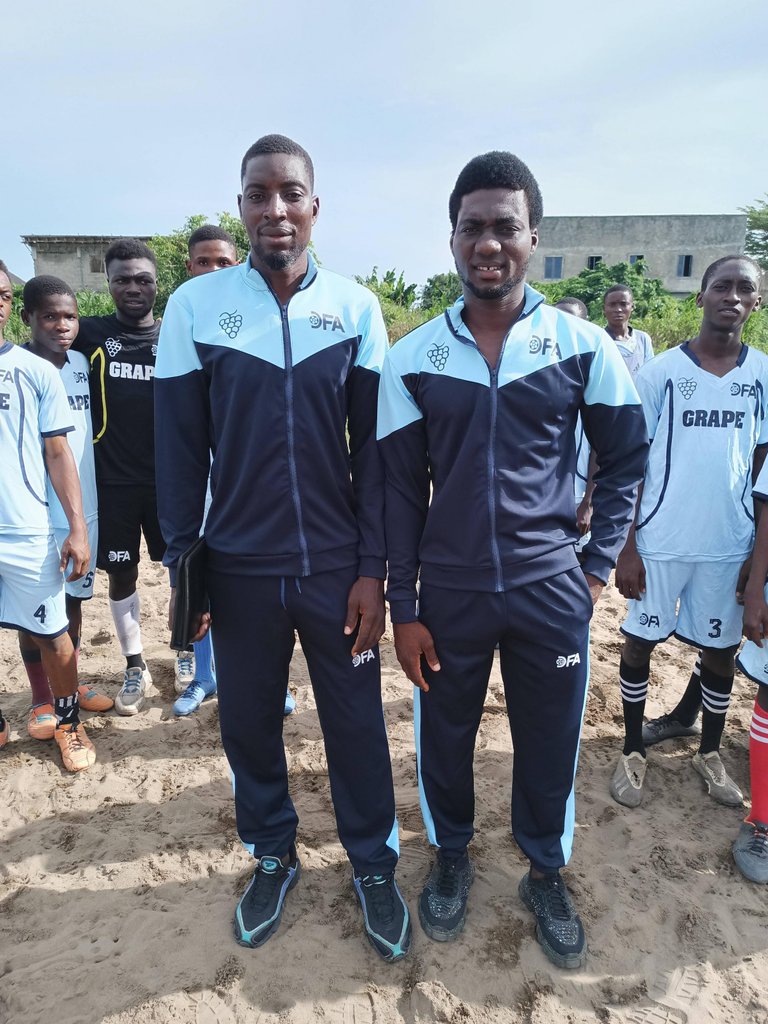 ---
📸
---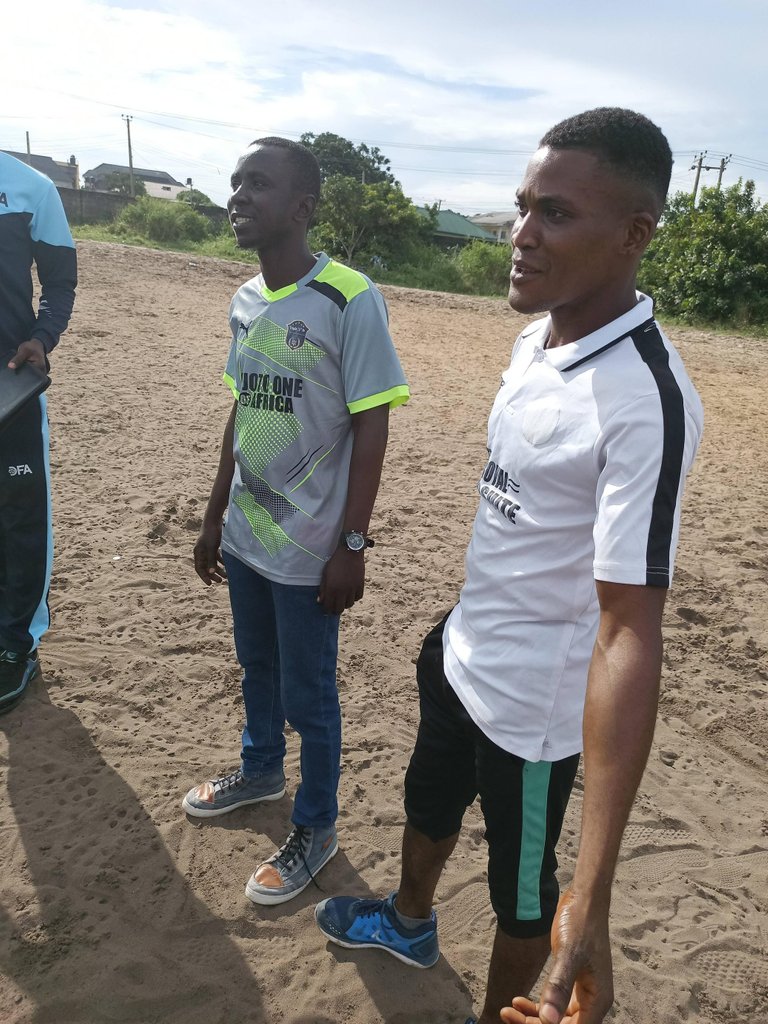 Before the kick-off, the referee that officiated the match called both captains to have words with them. You can see the two captains communicating with the referee in the photos below;
---
📸
---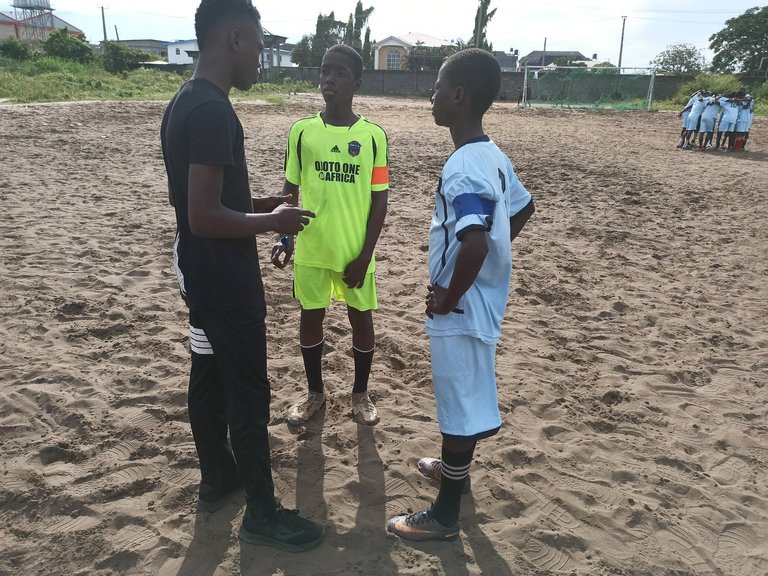 ---
📸
---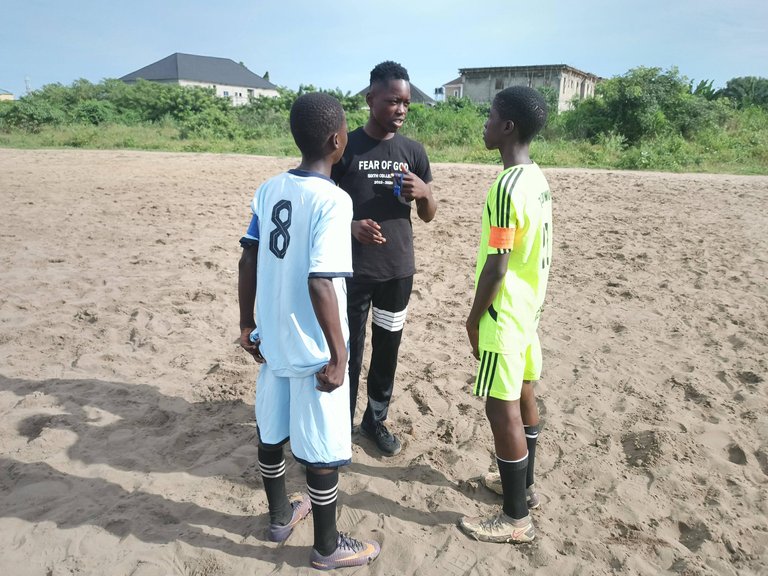 Both teams prayed to God. We thank God that the match is free and fair without severe injuries and the away team came and went back home in peace.
---
📸
---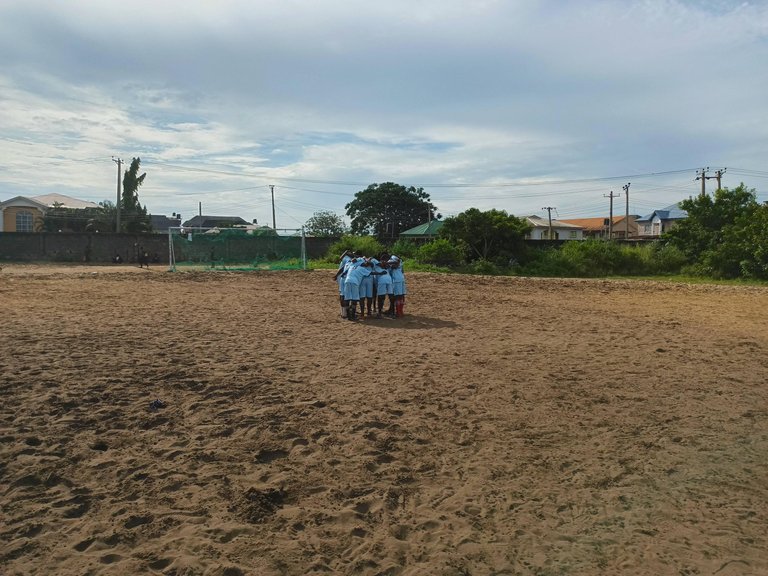 ---
📸
---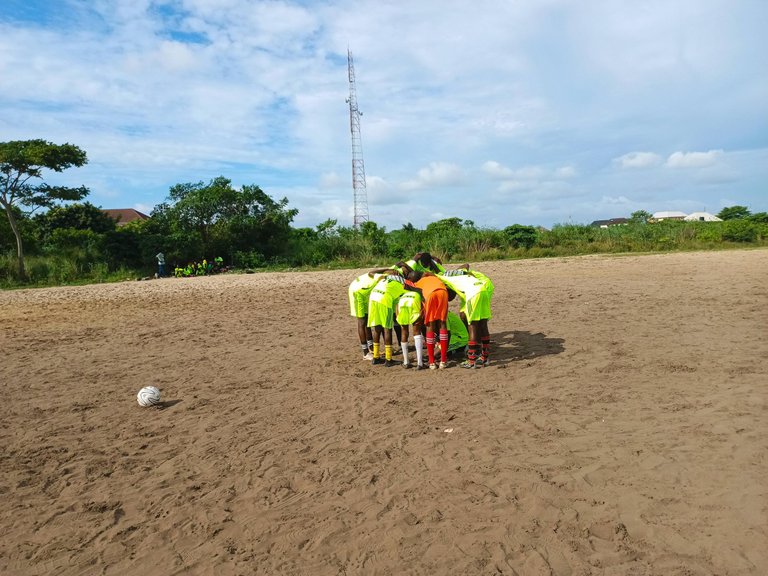 These photos were taken in the first half of the match. DFA opened the net and the away team equalized some minutes after. DFA added two more goals and the first half ended 3 - 1 in favour of Decentralized Football Academy.
---
📸
---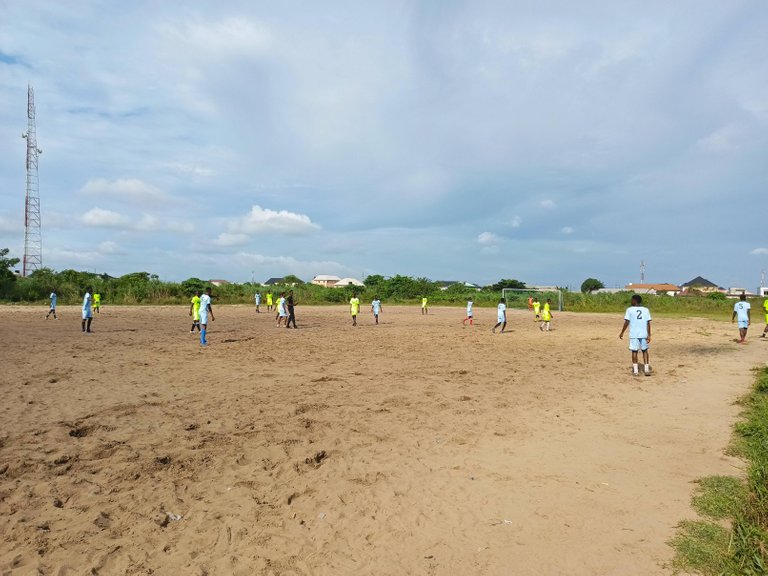 ---
📸
---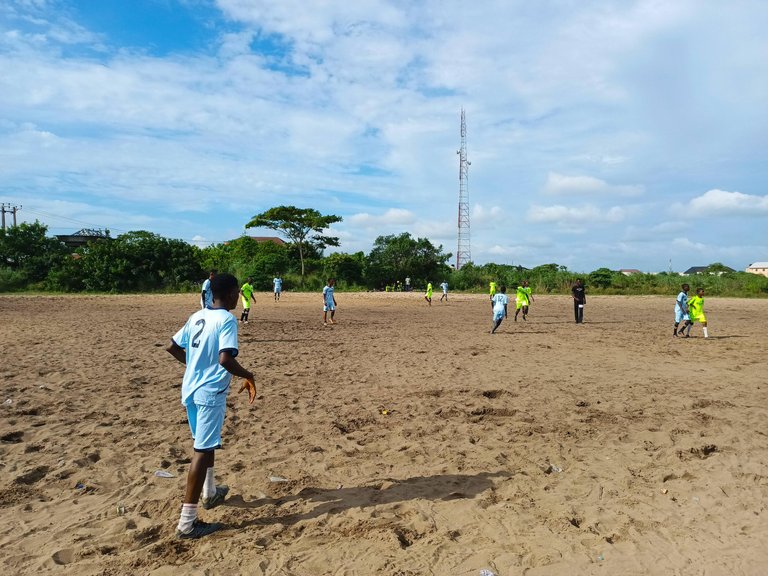 The referee blows the whistle for half-time and both teams went for a short break to relax and have a discussion about the ongoing match with their coaches.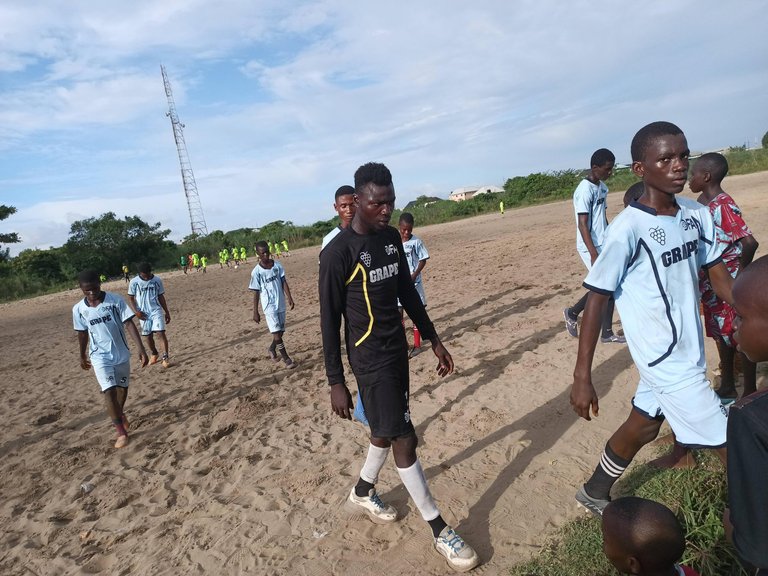 ---
📸
---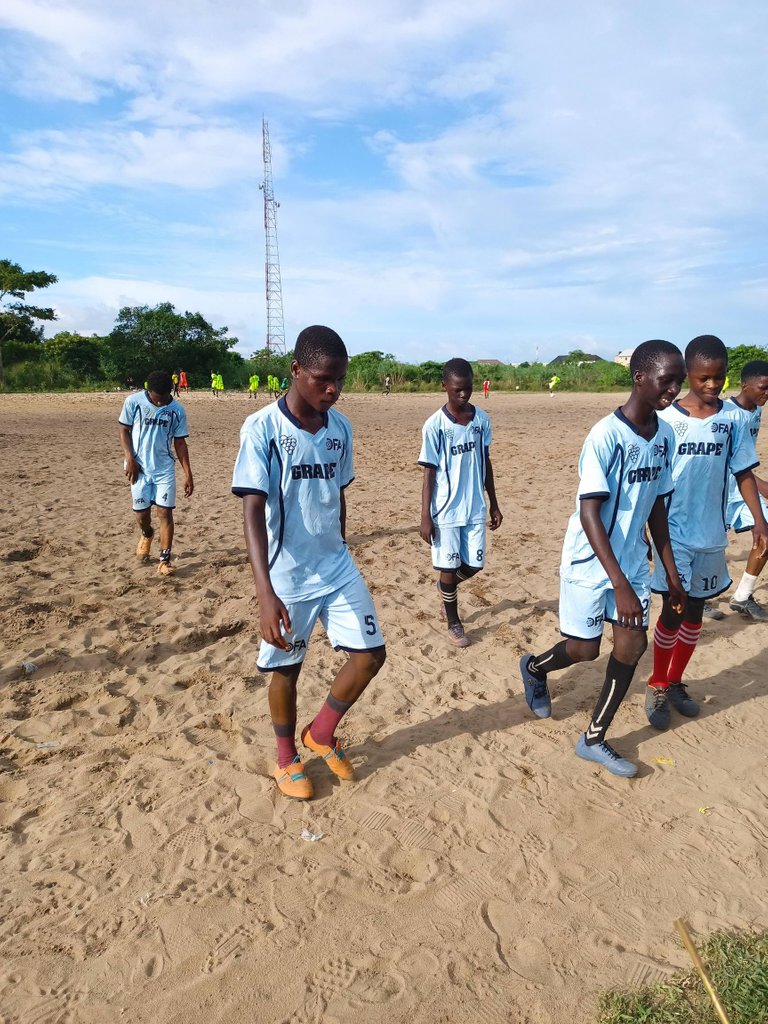 ---
📸
---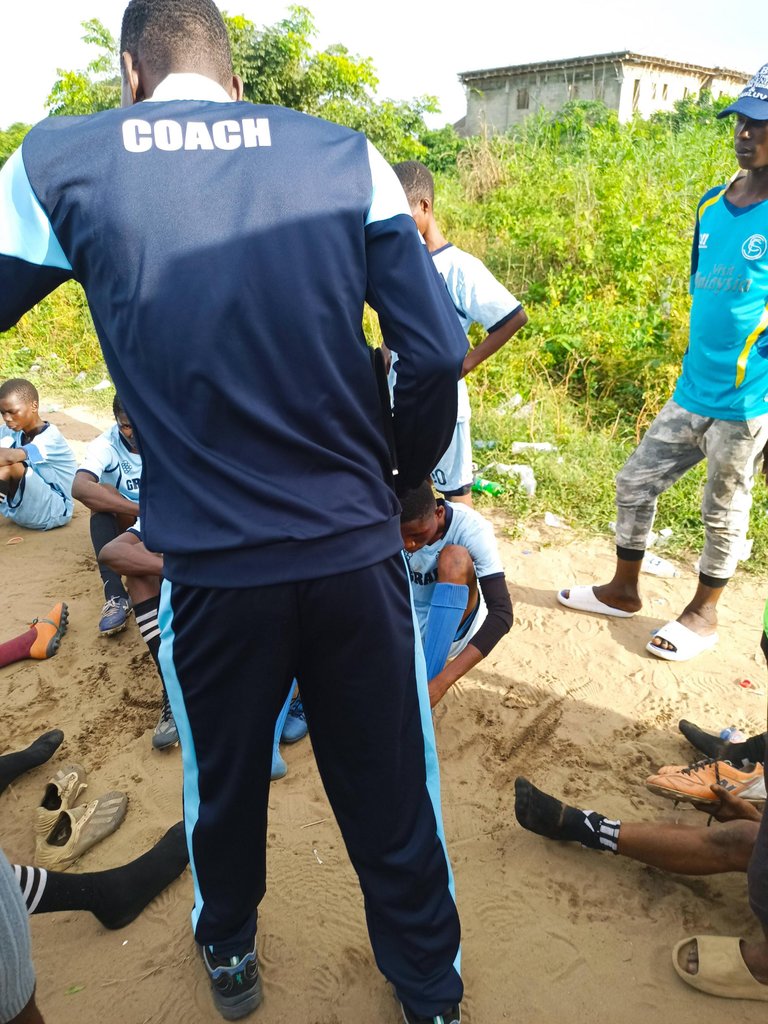 The break is up and the boys are going into the field to finish what they started.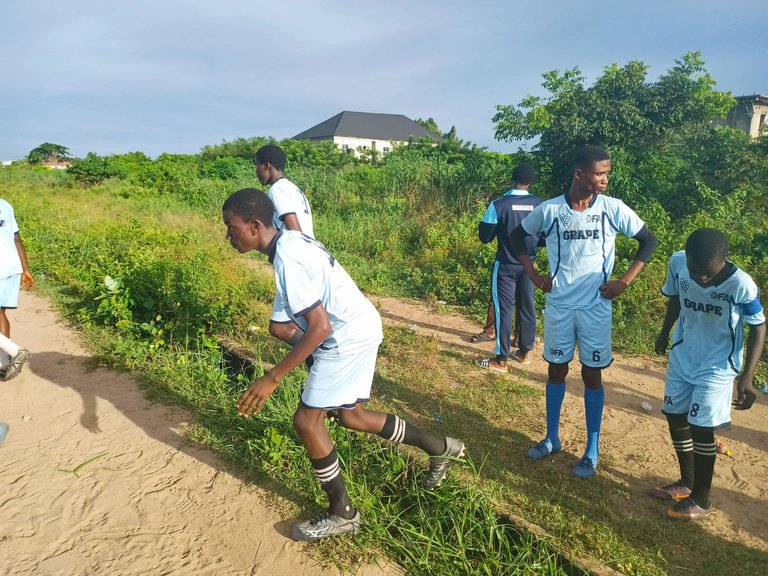 The boys added another goal which made it four goals to one and we started making substitutions for the younger boys to play.
---
📸
---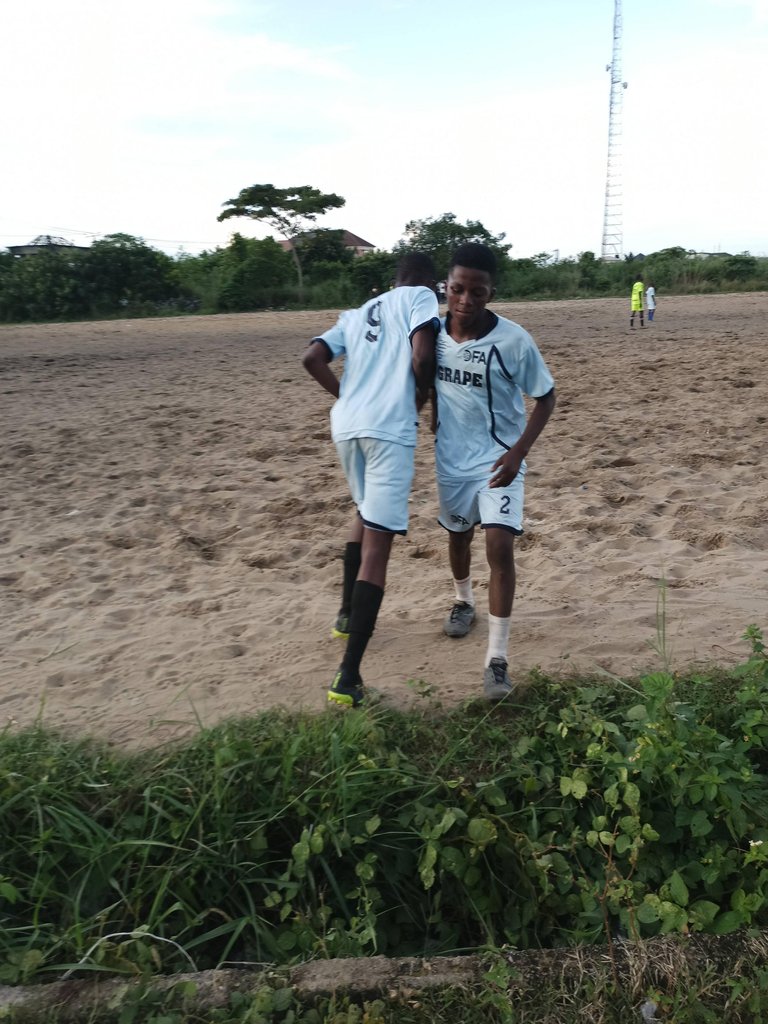 ---
📸
---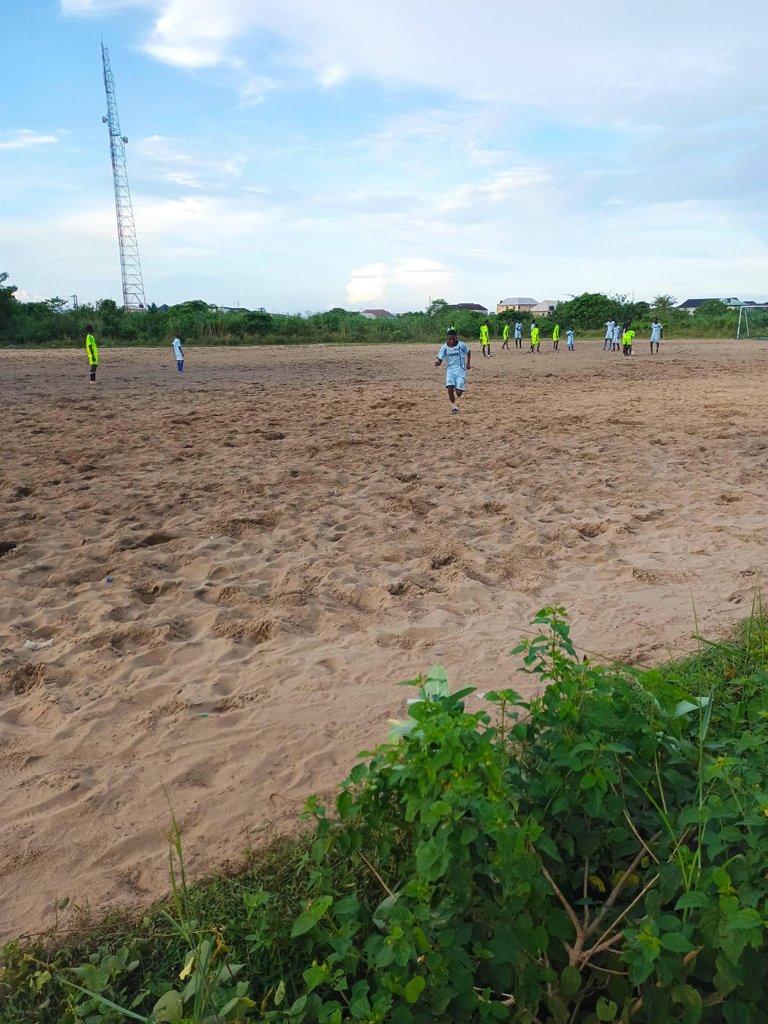 Triple S FC scored another goal which made it 4 - 2. A few minutes later, DFA got a penalty kick which was converted into a goal and made the count 5 - 2.
---
📸
---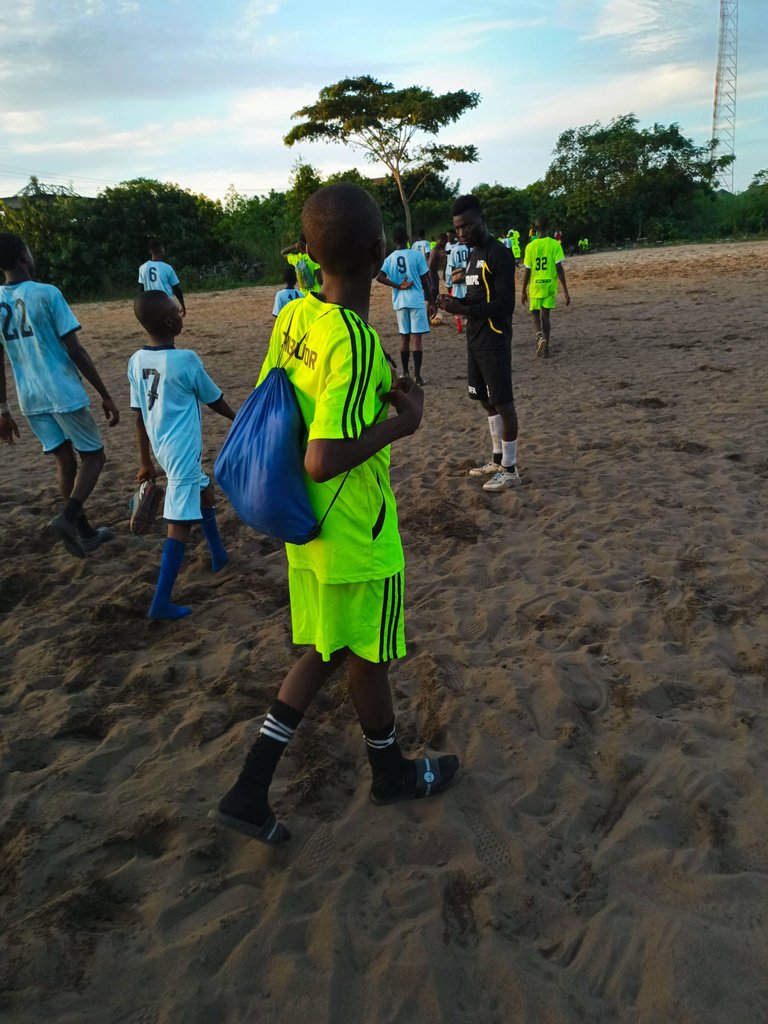 ---
📸
---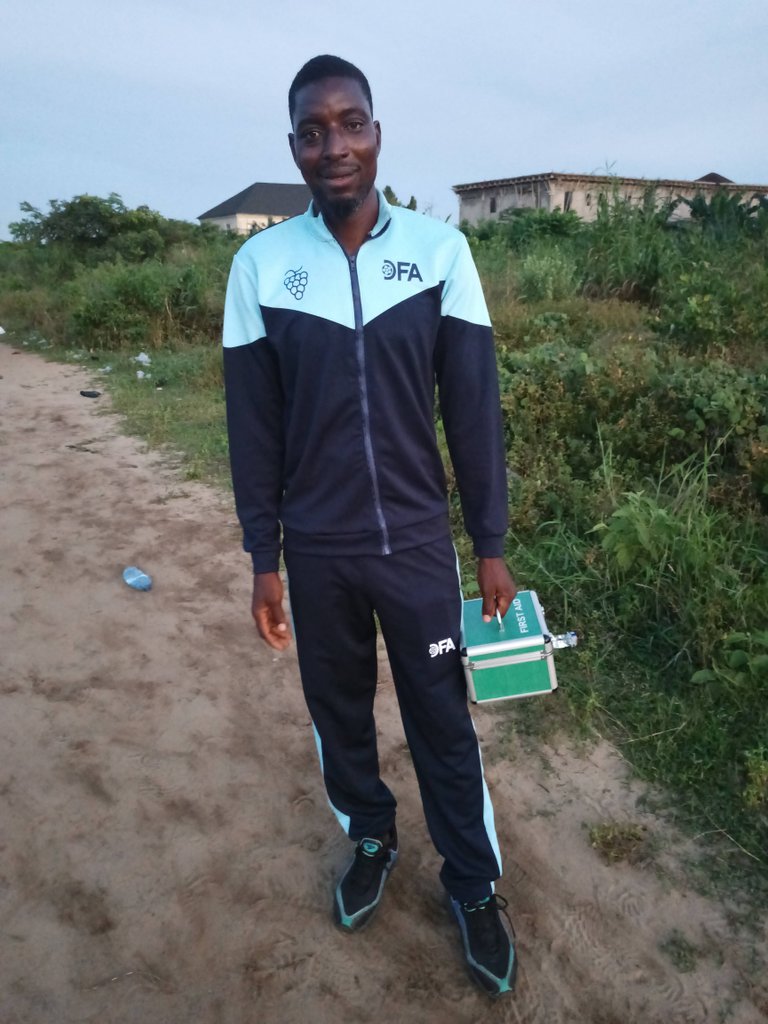 Triple S FC put one back and made the count 5 - 3, and that made the final result.

If we didn't make the substitution, we would score more goals but we wanted everyone to play and avoid unnecessary injury and since we already took the lead by 3 margins moreover it's a friendly match so we can also check the match capability of everyone. The match was sweet with an awesome performance from the DFA boys.
---
📸
---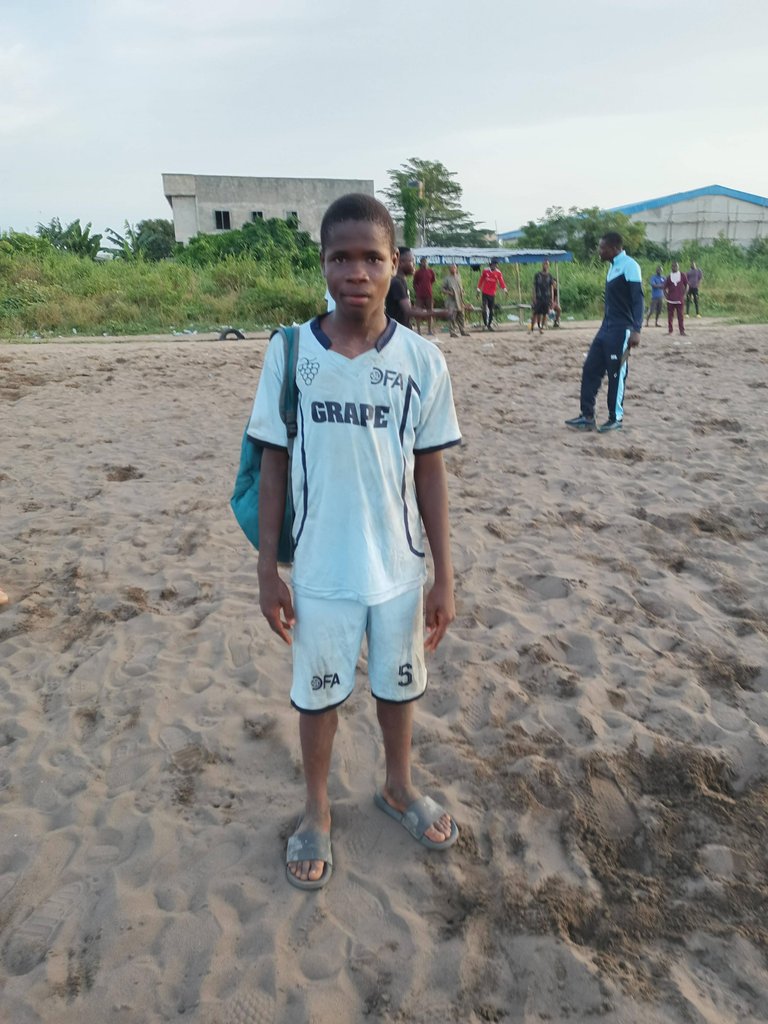 ---
📸
---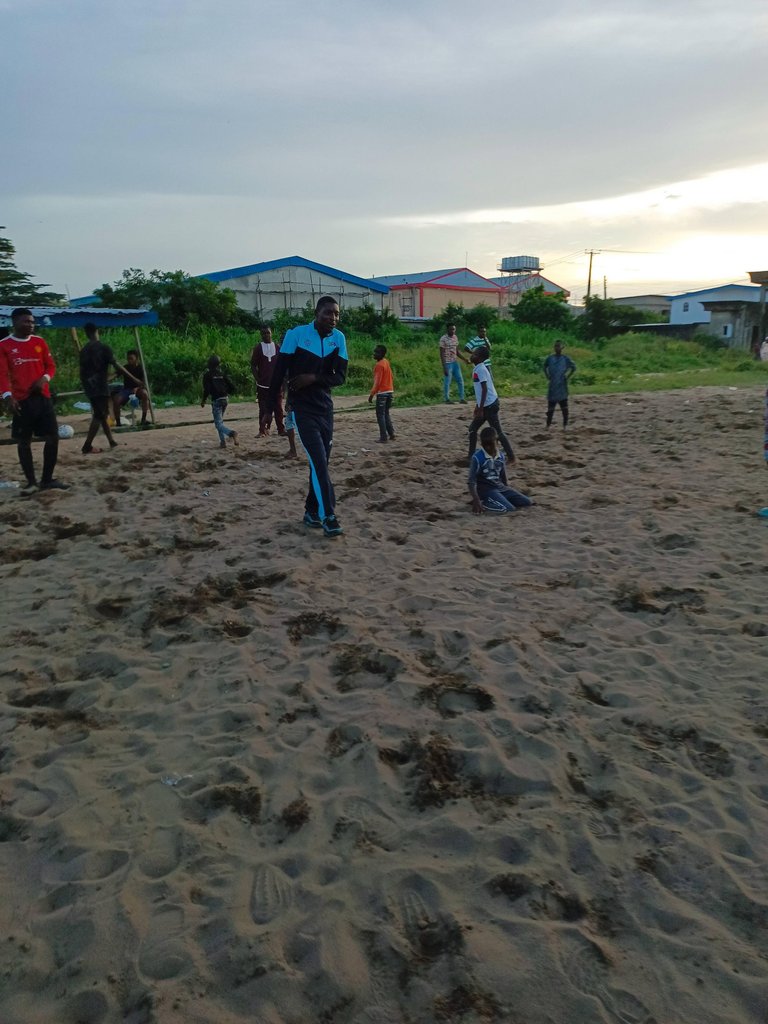 The boy we awarded Man of the Match is on the left, his name is Donald. He scored two and assisted one with a lot of successful tackles and dribbles.

Thank you for reading and supporting Decentralized Football Academy, we love you!
About DFA
If you are stumbling upon DFA (Decentralized Football Academy) for the first time, please check out our Introduction article and this Medium article to see our achievements.

A Great Thanks to All Our Supporters

🔵 Social Links 🔵







---
---