Intense Football Training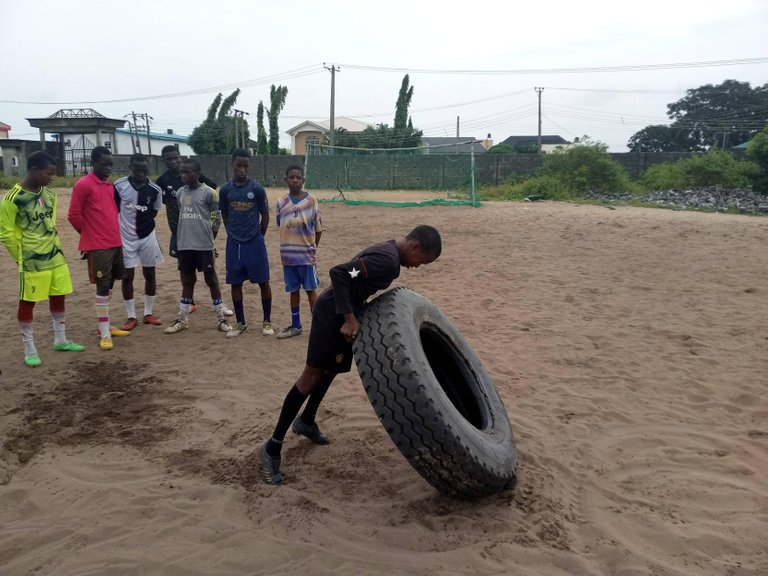 Saturday's training is always extraordinary because we have enough time to spend and the training always starts early in the morning at most 8 AM. On Saturday's timetable, we have warmup/fitness, MITM, Technique, and Aside. We spent more time on warmup/fitness and that's how we will keep rolling for now because we noticed most of the boys lack fitness and we need to fix that as soon as possible.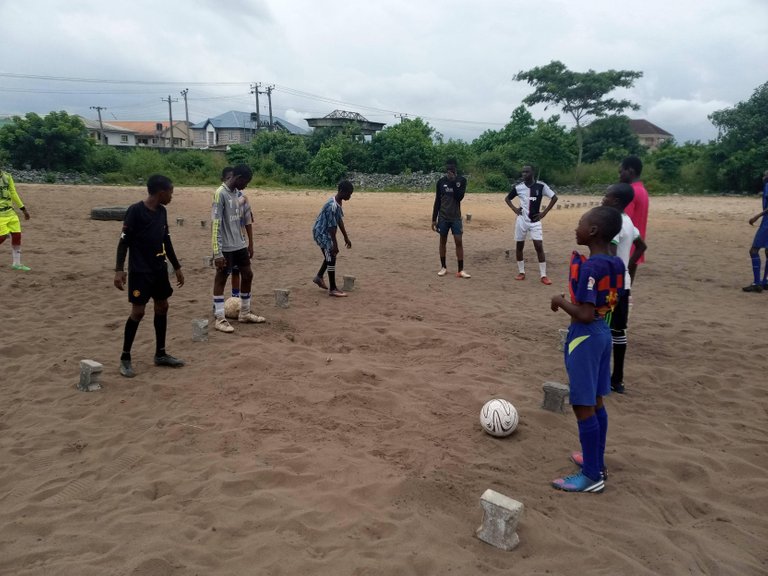 We started the training with four sides warmup in which the footballers are divided into four groups and each group was on each side of the paving stones that were arranged in a vertical line with small spaces in between them.
---
📸
---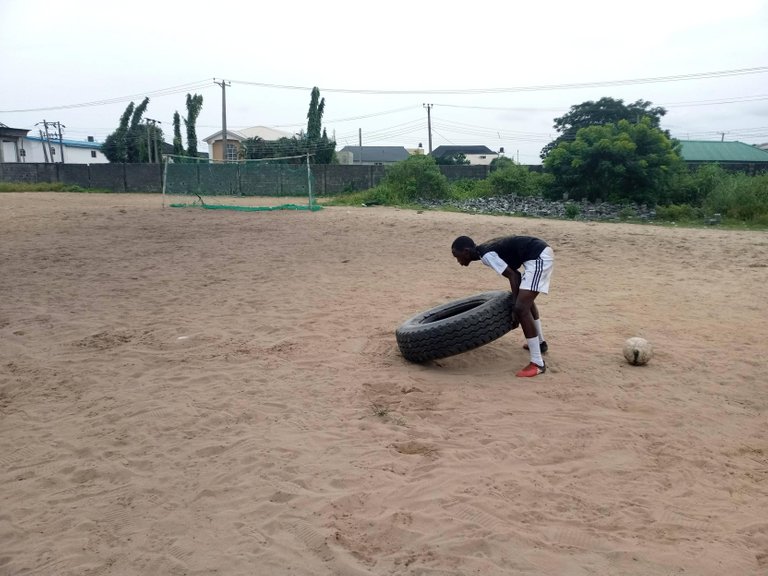 ---
📸
---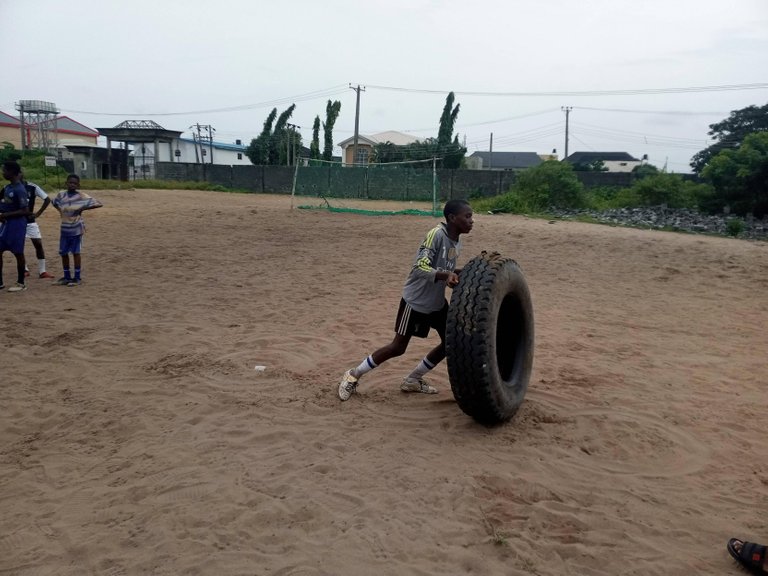 The four sides warmup started with jogging around the cones and ended with bunny hop and sprint. Each drill lasted for at least 20 minutes.
After that, we brought in a Trailer Tyre and the boys were asked to lift it and push it forward five times and also push it back to its initial position. They did this task one after the other. The Tyre is heavy but all of the boys did the task successfully with their full energy. The Tyre lifting is for the boys to improve their strength with a good athlete body structure.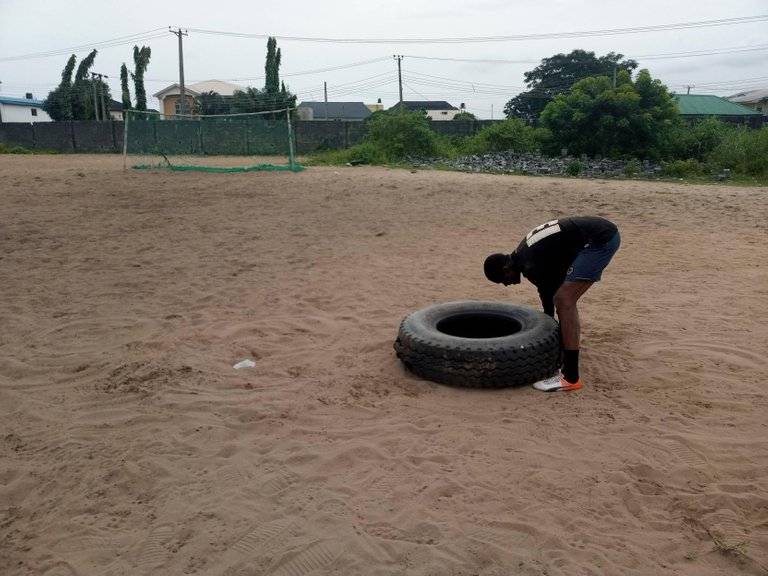 Next, we set the paving stones, around 30 of the stones in a vertical line with spaces in between as you can see in the photo. The boys were then asked to do forward frog jump with moving to the left and right on each of the spaces. They did this to and fro. This is for anaerobic endurance, it works for the whole body.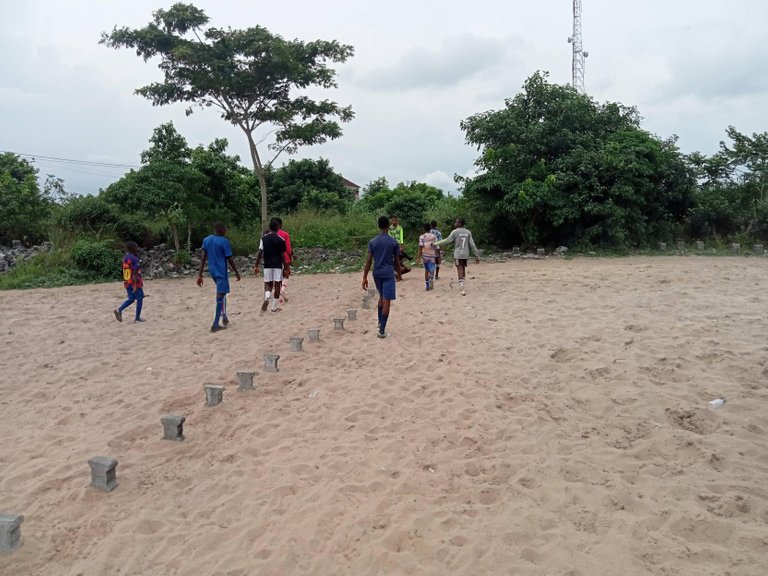 After the frog jump, the boys are asked to stand in between the space of each stone and sprint to an area marked, and then move back to their previous position in recovery. They did this three times and moved to the next exercise. They are like sigh, today's training is intense mhen, but it's our slogan that No pain, No gain, so they understand and we moved to the next exercise without complaint.
---
📸
---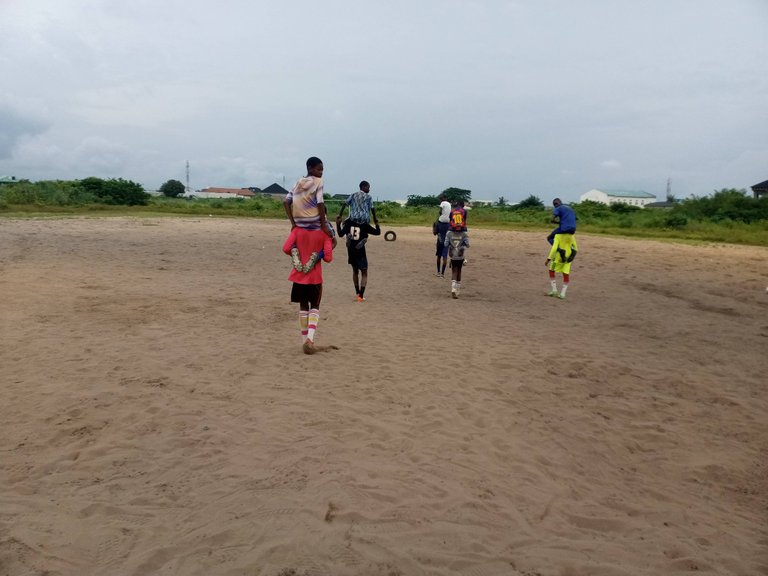 ---
📸
---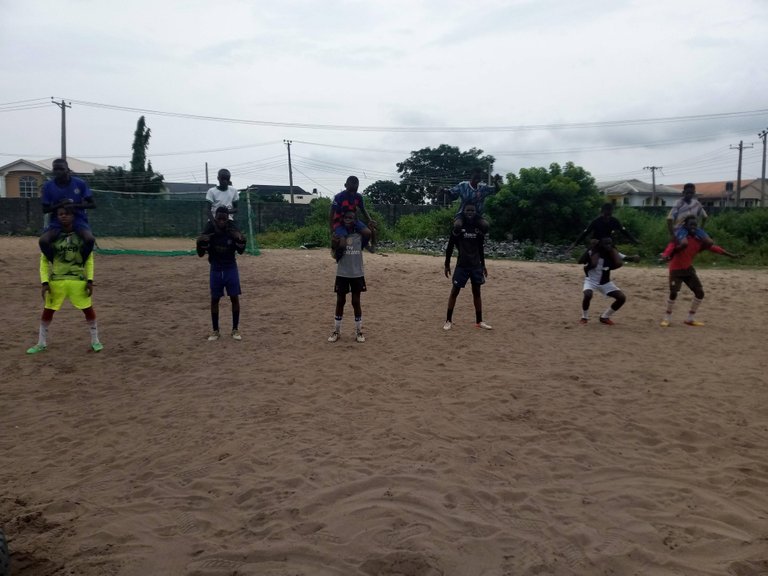 The boys are asked to stand on a straight vertical line and the manager gave each boy a partner. They lift their partners and go up and down five times after that, they jogged to an area marked for them and backpedal to their original position, and put them down. They twisted and stretch their heads to release out the pain.
---
📸
---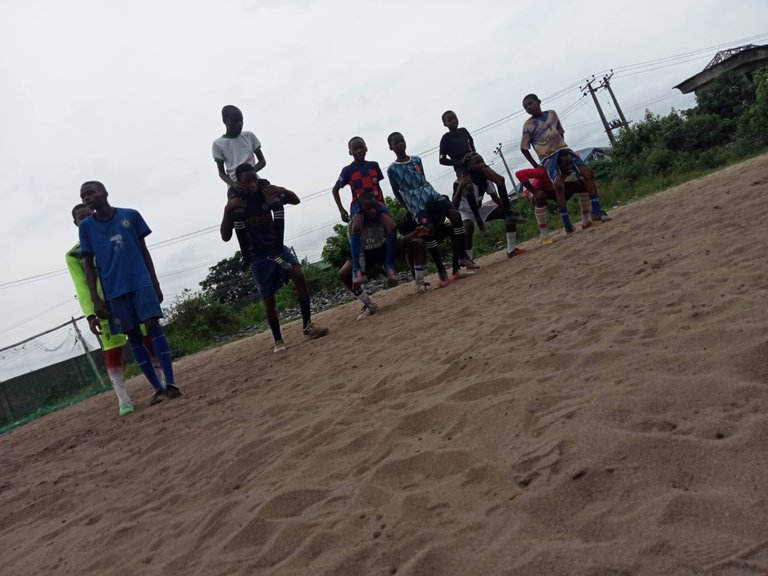 ---
📸
---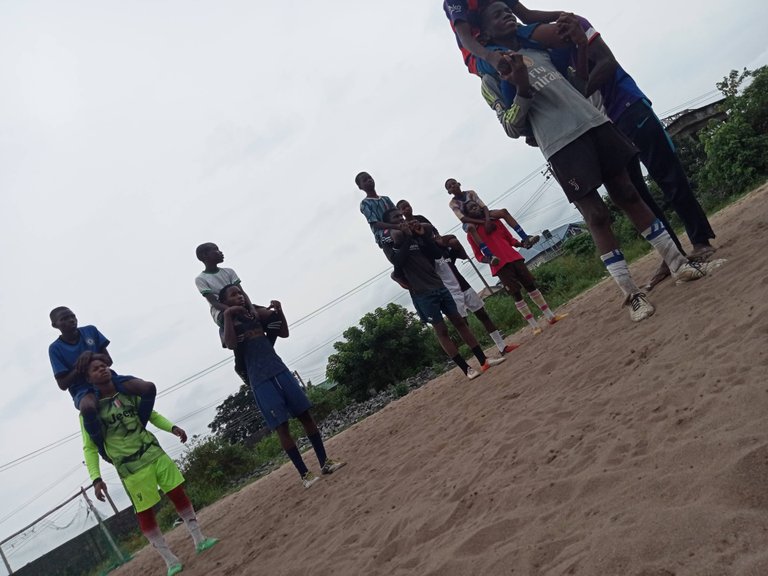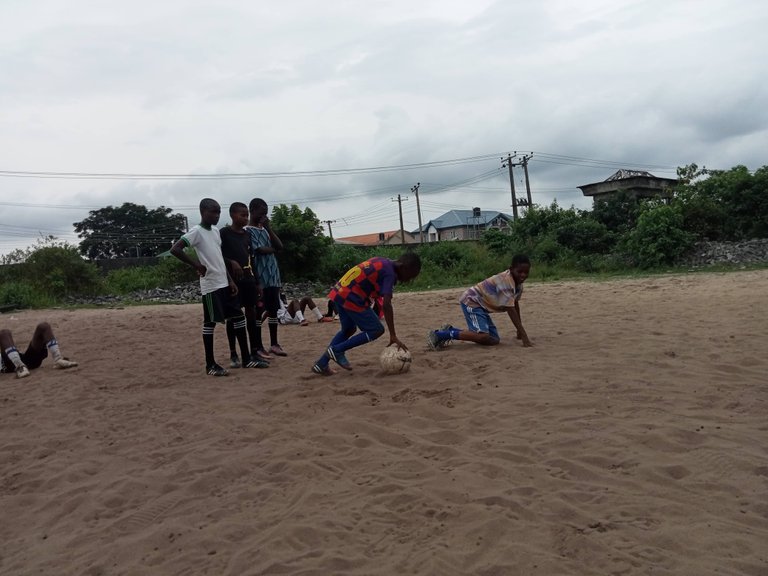 The boys putting one hand on the ball and rotating till their eyes turned them and can no longer go. After they all finish this drill, we closed the chapter for warmup/fitness for the day.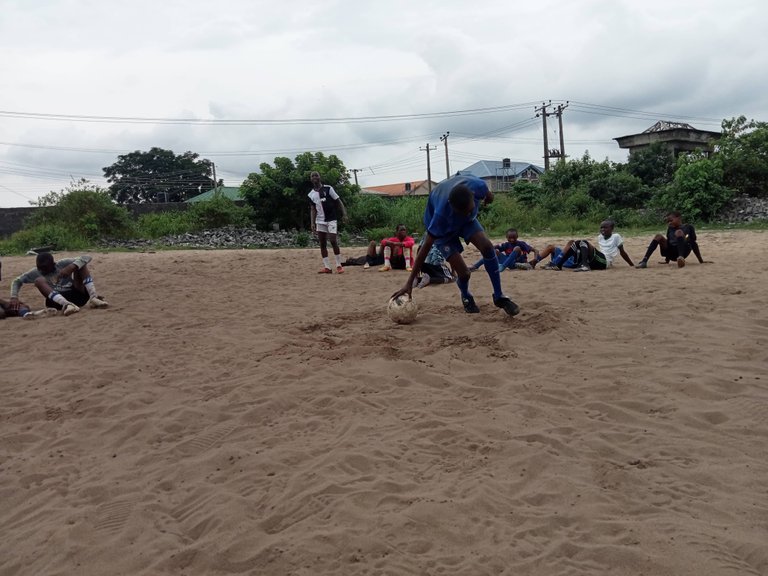 The boys were then taught football techniques, how to play each wing perfectly on the field, and also corrected their lapses.
The boys then played aside for around one hour, and after it, they practiced penalty kicks.
Final whistle!
---
📸
---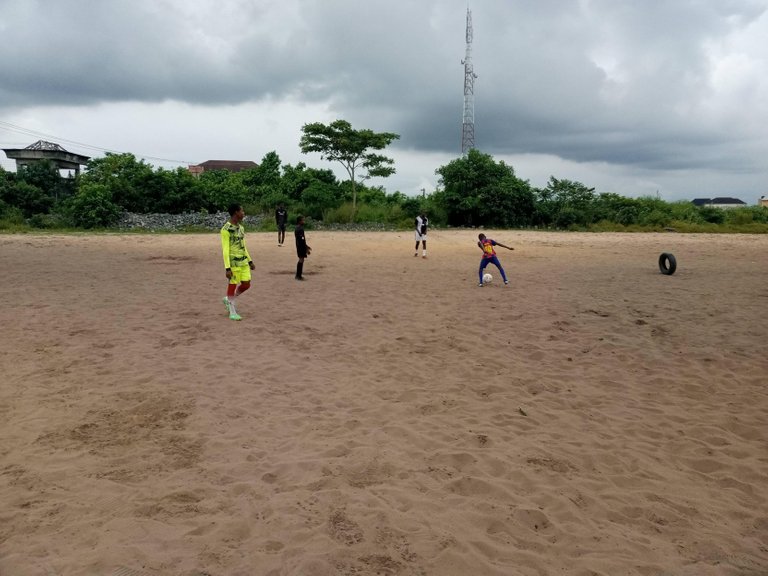 ---
📸
---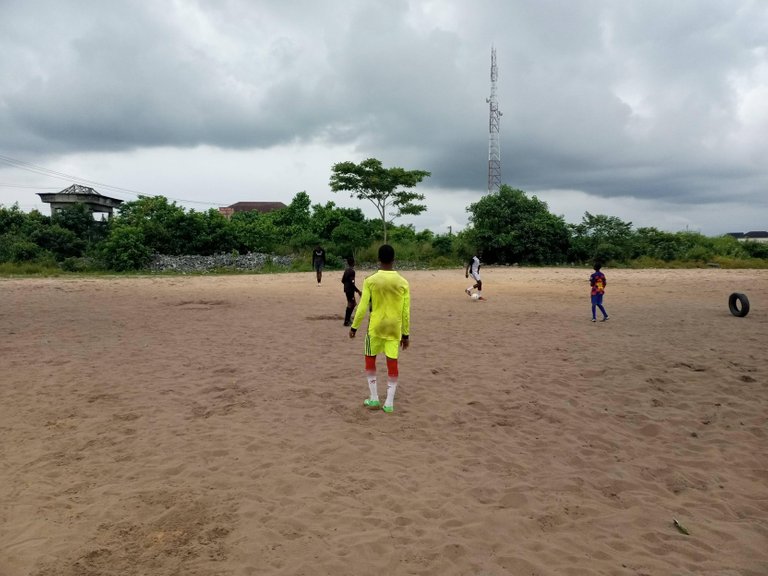 When the boys were asked that how was Saturday's training, they all smiled with different responses; They all said they really feel it, one of them said said he couldn't go to the field in the evening to play or watch ball, another said he slept off as he got home… lol and lastly they said they need more of it WaWu!!!!

Thank you for viewing and supporting Decentralized Football Academy.
About DFA
If you are stumbling upon DFA (Decentralized Football Academy) for the first time, please check out our Introduction article and this Medium article to see our achievements.
PS: The reward from this post will be used to provide the footballers with full kits, new gear, partake in competitions, visit sports events, excursions, food accommodations, camps, and management for the team.

A Great Thanks to All Our Supporters

🙌 Follow Us 🤝







---
---