The Story with Grape Protocol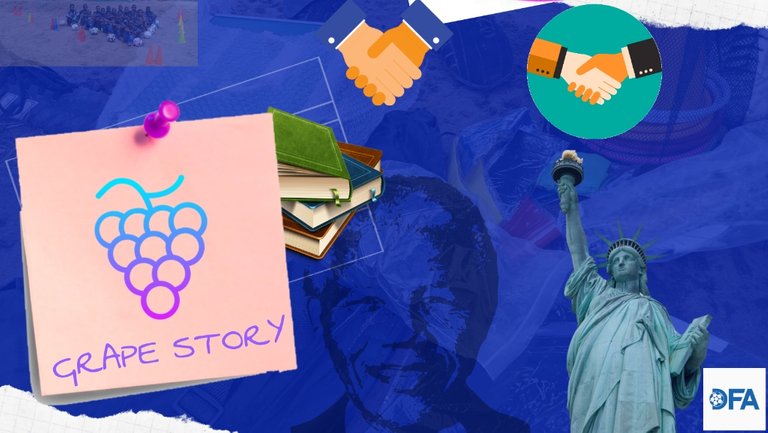 Great Ape (GRAPE) is a decentralized social platform fostering the adoption of the Solana Blockchain and the platforms developed on it…
---
What is GRAPE
---
We made a video explaining what Grape Protocol is 4 months ago as creative we could and everyone in the GRAPE community loved the video and this also earned the team account community-creators role in the Grape Protocol Discord Server!
Although, we have already shared the gear unveiling video but we didn't mention the name of Gear acquired as we had to make the video short so as not to bore out the audience watching it. In today's article, we will mention all the names of the acquired gear. We purchased these Gear a day after we received the USDC donation from GRAPE on the Solana blockchain on the 3RD of August but got delivered towards the end of the month.
We made a Tweet about it and got a 💙 by the official Solana blockchain account, it's nothing but it's a plus.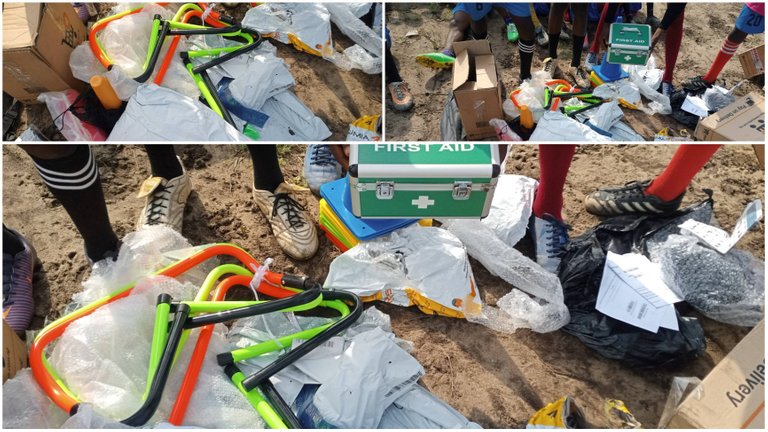 The Football Gear Include;
| S/N | Gear |
| --- | --- |
| 1 | 6 Packs of Traffic Cones Outdoor Soccer Training Agility Marker |
| 2 | Soccer Trainer Soccer Kick Trainer Solo Practicing Soccer |
| 3 | First Aid Kit Rescue Package Utility Waist Bag Khaki |
| 4 | Speed Agility Training Kit Agility Ladder Football Ladder |
| 5 | 18cm Plastic Training Cones Sport Traffic For Soccer Basketball Outdoor Activity |
| 6 | 230Pcs Survival Gear First Aid Kit SOS Medical Bag Emergency |
| 7 | Portable Leather Magnetic Foldable Football Tactical Board Training Coaching |
| 8 | MULTI-HIGHT ADJUSTABLE AGILITY HURDLE SET OF 4 |
| 9 | Resistance Bands Fitness Exercise Bands 5 In 1 Yoga Pilates Sports GYM Fitness Exercise |
| S/N | Gear |
| --- | --- |
| 10 | Durable Agility Ladder For Soccer Speed Training Equipment |
| 11 | Ball Pump Inflator Football Basketball Rugby Volleyball |
| 12 | Hand Air Pump Bicycle Bike Tire Basketball Football Soccer Ball Pool |
| 13 | Outdoor Sunshade Sleeves Ice Silk Sunscreen Cuff- Black |
| 14 | 11x/Set Resistance Bands Workout Exercise Training Tubes |
| 15 | First Aid Box - Fully Equipped-Small Size. |
| 16 | 12pcs/set Miter Space Marker Cones Cones |
| 17 | 25 Pack / 50 Pack Mini Sports Agility Marker Cones For Kids |
| 18 | Foldable Football Soccer Magnetic Tactic Board Coaching |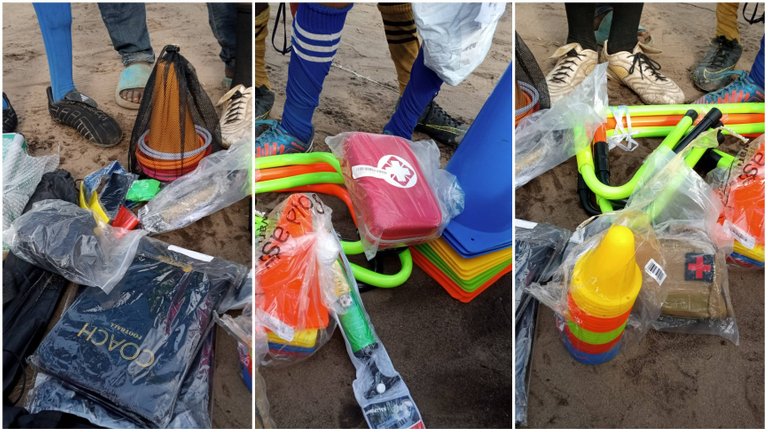 Fortunately, we purchased these gear around that time because the sum of money we used to purchase the gear then is almost double if we have to buy them now. There's crazy inflation going on in Nigeria and things are getting costly every day and the government doesn't care since it's not affecting them, they are the ones embezzling the money that's made for the nation. The peaceful youths who protested last year because of this and police assault/brutality in the Lekki Toll Gate of Lagos were massacred by Soldiers ordered by the Government on the 10th of October last year. That didn't happen in Lagos alone but across the states. The deliberate killing of the innocents hasn't stopped till this moment.
Ever since then things are getting worse, the incessant killing of the innocents, insecurities, bad economy, are of the highest level right now. We will always remember the people who lost their lives during what we call black Friday last year. RIP to all the falling heroes and the innocents who have fallen victims till date. 10-10-20 is a date that will never be forgotten. The Governments who are involved in all this bullshit will not go impunity by God's grace 😭✊
Sorry I had to mention this in this post! It's a wound that has no heal in the heart of the truthful and reasonable Nigerian youths and 10-10 is closer to us.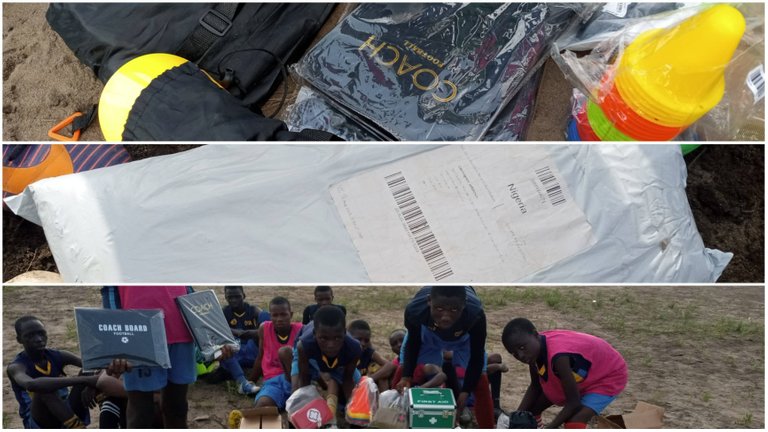 ---
GRAPE Promo
---
Back on the matter, to show appreciation to GRAPE we made this short Promo video for the awesome project.

The whole of Decentralized Football Academy (DFA) Team say a very big shout out to the entire Grape Protocol Team and the Community. Thanks for believing in us and supporting the kids'/youths' football dreams!
Website: https://grapes.network
Discord: https://discord.gg/greatape

We can't thank our Hive supporters enough but we say thank you for viewing and supporting Decentralized Football Academy, we love you all!
About DFA
If you are stumbling upon DFA (Decentralized Football Academy) for the first time, please check out our Introduction article and this Medium article to see our achievements.
PS: The reward from this post will be used to provide the footballers with full kits, new gear, partake in competitions, visit sports events, excursions, food accommodations, camps, and management for the team.

A Great Thanks to All Our Supporters

🙌 Follow Us 🤝







---
---