CLUB BRUGGE DOING THE IMPOSSIBLE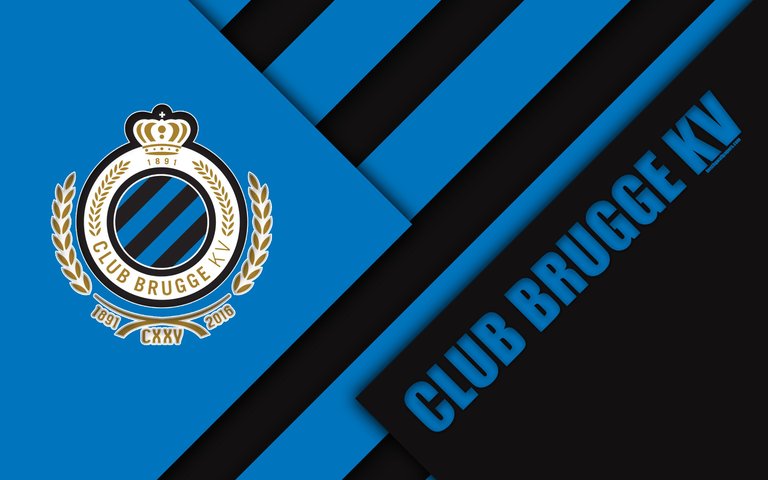 Source
When the UCL draw was made earlier in the season, group B containing Atleti, FC Porto, Bayer Leverkusen and Club Brugge was seen as a no brainer. It was supposed to be Atletico Madrid leading the pack with Porto following suit and Leverkusen dropping to the Europa League with Brugge as the whipping boys of the group.
But just like everything else about football, it never really goes according to prediction. The Belgian side has set out to blitz away their more illustrious opponents all without conceding a single goal.
It all started in game week 1 when they visited Portugal for the game against FC Porto where they blew their favorite hosts away 4 nil. It was a freak show with the likes of Jutgla, Sowah and 17 year old Nusa finding the back of the net. It was the perfect way to announce themselves and let the rest know that they're not here to be the whipping boys anymore.
Many would've been forgiven for thinking it was a fluke and expecting them to return to status quo after conceding 20 goals last time and finishing bottom of their group. Winning away against Porto was supposed to be a one off, and the visit of Leverkusen was supposed to bring them back to earth.
But the Belgian giants kept their feet rooted and set out to play their game. This time it wasn't as glamorous as the Porto victory, but they maintained momentum, running out 1 nil winners courtesy of a goal from defender Abakar Sylla. It was a sturdy performance that required tenacity for them to close out the match and they did it in flying colours restricting the Germans to just 3 shots on target.
And just this evening, they blitzed away a way more talented and prestigious Atletico Madrid team. They did not just win on the odd counter, but outplayed their opponents for large swathes of the game especially in the first half. Atletico only got into the game in the second half after Brugge started dropping deep.
And just like in the Leverkusen game, they showed composure beyond their tender ages to keep Atletico at bay, though they also had mother luck to thank for Griezman's missed penalty which canonned off the cross bar. Joao Felix and Angel Correa stung Mignolet's palms towards the end of the match, but under all these pressure, they never buckled or abandon their game.
The most amazing thing about this team is its blend of youth and experience. There's Abakar Sylla (19) partnered at CB by Brandon Mechele (29), there's Raphael Onyedika flanked by Hans Vanaken (30) and Casper Nielsen (28) in midfield. While the likes of Ferran Jutgla (23), Kamal Sowah (22), Skov Olsen (22) and Antonio Nusa (17) have Yaremchuk (26) to tap from his experience.
It's quite amazing what this team is doing so far in the competition, topping their group with a perfect record without conceding a single goal. This is a team whose most prominent players are Liverpool banished Simon Mignolet and Fulham outcast Denis Odoi. The rest are either youngsters or veterans who have spent the majority of their careers in second grade leagues.
Their next matchday is against Atletico Madrid at the Wanda Metropolitano and they're traveling to Spain six points ahead of their hosts. At the beginning of the season, that would have been unthinkable, almost impossible. But Brugge is doing the impossible so far. They seem as the wild cards of this current season and they show no signs of slowing.
They are currently the first Belgian team to win three of their first matches in the UCL in a season. And they've done it without conceding a single goal in the process. It would be crazy to think they can keep this record going, but it would take a monumental dip in form for them not to achieve their first knockout stage qualification in their history.
They weren't given a second thought at the beginning of the season, but they've decided to stand up and be counted so far, it quite phenomenal what this young team is achieving. Club Brugge are doing the impossible and proving that anything is possible in football if you just have the right blend of players and a quality coach.
Welcome to my blog, you can relax and be rest assured of quality content on diverse topics. You're free to air your views and opinions in the comments section, and It'll be my pleasure to learn and engaged

---
---