MARKET SITUATION (LIGUE 1 EDITION)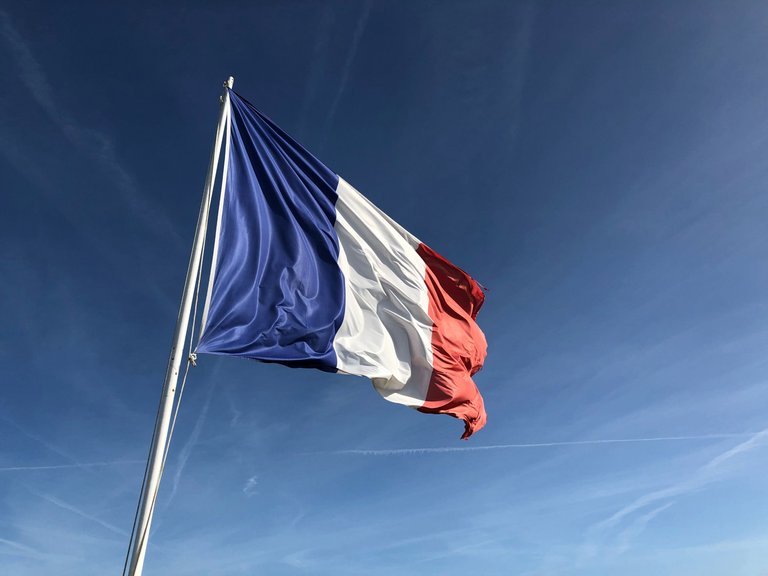 Source
So the season has ended and medals and rewards has been handed out to all the participants. There were the contenders, the pretenders, the perennial underachievers, the middlemen, and the relegation wanderers.
At the end of the season, it's believed that all the teams know where they belong and understand their predicament. It is also believed that having known their problems, each team would set out to find ways and plug the holes in their team, so they can move up the ladder to the next level.
This is an article to analyze the situation report in the market so far by French clubs in a bid to raise or consolidate their standards so they can compete favorably with their peers in the upcoming season. I started with the English premier league version, then the German league version and the Spanish league version.
The French Ligue 1 is a competition between two parties, the oil money rich Paris Saint Germain and the rest of the league. Les parisiens has totally dominated the league and any business done the other teams is in an attempt to overthrow the league champions.
Beginning with the clueless
If you finished third in the league just 2 points behind second place and have lost your best player for a huge fee, then it wouldn't be out of place for you to be expected to splash the cash and bolster the team in a bid to compete for the next season. That's the story of Monaco. Having lost Tchouameni to Real Madrid for a big fee with the likes of Pavlovic, Pellegri and Aholou departing too, they have only managed to acquire the services of Takumi Minamino from Liverpool for €15m.
With the extra load of the UCL coming into their schedule for next season, on would've expected that the club would have gone into the market to bolster the squad in order to handle the extra workload instead of just leaving €80m chilling in the bank. That's considering also that they've let the likes of Fabregas, Sidibé and Mannone leave for free. A thin squad with a lazy 80m isn't a particularly good story for a team that has ambition.
Just beneath Monaco in last season's league table and just beneath them here in the clueless table as well. Stade Rennais might not share the relative popularity of the likes of Monaco and Lyon in the French league, but their performances last season proved that football nowadays is not all about money and prestige. The club finished fourth last season to ensure European football.
You would've expected that to serve as a springboard or motivation for them to go ahead and build on it for a better next season. So far they've only managed to bring in a retiring Steve Mandanda from Marseille. In contrast they've lost Nayef Aguerd (€35m) to Westham while the likes of Jeremy Gelin, Jonas Martin, and Pepe Bonet have all left for free. This isn't the transfer business for a team going in to compete other European teams. There are many quality players out there that 35m can get you, but this club seems contented with their current team.
What is happening at Losc Lille? Winners of the Ligue 1 title just last year, the club seems to be on a downward trend with no way back up. After winning the league, they had an abysmal season last time put and instead of looking for ways up, they seem to be content sliding down. So far they've only signed freeman Remy Cabella who's well past his prime, Akim Zedadka for free from Clermont, defender Alesandro (€2m) and Jonas Martin from Rennes, again for free.
On the outgoing side, they've lost Zeki Celik (€7m) to Roma, Sven Boatman (one of the league's best players last season) to Newcastle, and both Ben Arfa and Burak Yilmaz for free to Fortuna Sittard. This has got to be one of the most remarkable fall from grace in the French league in recent memory. If this club doesn't wake up from their deep slumber and start putting some business together, they might just be fighting relegation next season.
Now unto the winners
Just finishing above Lyon in the league table, and spurred on by the business done by their neighbors, RC Lens have decided not to be undone. They've decided to go on a shopping spree to bolster their ranks. So far they've acquired the services of Loic Openda, Lukasz Poreba, Salis Samed, Jimmy Cabot, Adam Buska and goalkeeper Brice Samba for a combined €27.8m. That's not a lot of money for 6 players. The bulk of it offseted by the sale of Doucouré (€21.3m) and Corentin Jean (€1.1m) to Crystal Palace and inter Miami respectively.
They seem like a club with the right set of people looking through the right set of lenses, and that are ready to compete for the best positions in the league. Will it be successful? Time will tell. But is it good business? It definitely is. The good thing is that they did their business early so the players can join up with the squad for pre-season and get easily blooded in.
The next on the list is Olympique Marseille. They finished second in the league last season and seem poised to go head to head with PSG while having a squad big enough to handle both domestic and continental duties. The club has set out to retain the players who made sure that they had a fantastic season last time out. The likes of Cengiz Ünder, Gouendouzi, Milik, and Lopez has seen their loan deals turned into permanent deals. These are quality players with a lot of experience on their sleeves who still has much to offer the team.
On the flip side, they've farmed out unwanted players in Radonjic, Mandanda and Kamara. They look like a team that knows their place in the French league and are striving hard to regain that place and possibly knock PSG off their perch. Their first and most important business was retaining the core of the team that led them to second position last season, and they've actualized that. The next step now is to add some depth to this team and they'll be ready for the new season.
The best business so far in this league has been done by Olympique Lyon. Normally you would expect the club here to have at least splashed out a considerable sum in the market, but this one is a bit different. Olympique Lyon so far has been shrewd and conservative in their business, but they look like they know what they're doing. So far they've signed Corentin Tolliso, Alexandre Lacazette, Johan Lepenant and goalkeeper Remy Riou for a combined sum of €4.3m. You will agree that Tolliso and Lacazette come with a ton of experience and quality. While Lepenant is a good midfield team player and Riou is a capable backup goalkeeper.
The likes of Denayer, Pape Cheikh and Barcola has been allowed to leave for free to free up space for the new recruits. Finishing out of the European places, the Lyon club has set out to refurbish the team and get them competing again next season. They're shaping up for a close challenge for European places next season. And they're doing it without breaking the bank or even a sweat.
Honourable mentions to PSG and their Portuguese acquisitions to bolster the team, and Strasbourg and their bold but intelligent business to try and establish themselves.
Welcome to my blog, you can relax and be rest assured of quality content on diverse topics. You're free to air your views and opinions in the comments section, and It'll be my pleasure to learn and engage

---
---