THE MARKET SITUATION (PREMIER LEAGUE EDITION)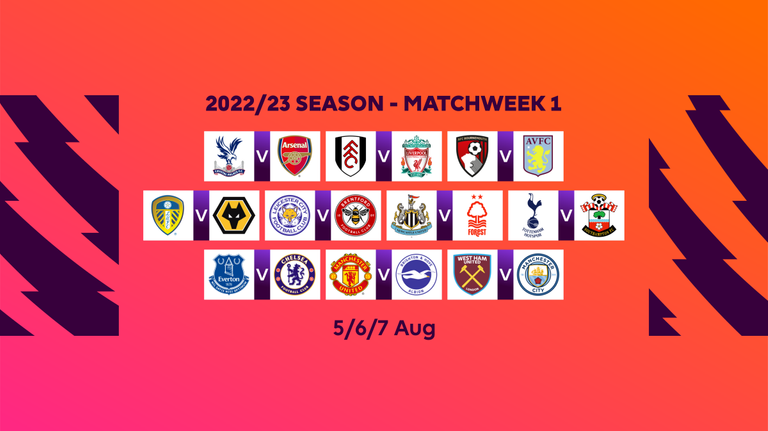 Source
So the season has ended and medals and rewards has been handed out to all the participants. There were the contenders, the pretenders, the perennial underachievers, the middlemen, and the relegation wanderers. At the end of the season, it's believed that all the teams know where they belong and understand their predicament. It is also believed that having known their problems, each team would set out to find ways and plug the holes in their team, so they can move up the ladder to the next level.
This is an article to analyze the situation report in the market so far by English clubs in a bid to raise or consolidate their standards so they can compete favorably with their peers in the upcoming season.
Let's start first with the clueless.
Does the name Arsenal ring a bell with the mention of clueless? I bet it does. Once a big team and competitor, the gunners are now the favorite punching bag for teams and analysts alike. After ending the season abysmally due to lack of squad depth, you would've expected the londoners to go roaring in the market and bring in the needed reinforcements to bolster their ranks.
But no, this is arsenal, and so far they've let their most senior striker in Lacazzete leave for Lyon without any replacement in sight. Instead the gunners have signed Marquinos (no, not the one from PSG, that's too big for Arsenal), from Sao Paulo.
I don't understand why a team that's in so much need of squad depth is letting some of its best and senior players leave without any replacements in sight. We'll, I believe Stan Kroenke and Mike Arteta know better than me, so let's wait and see.
If there's any team that can rival Arsenal in the clueless game, it's Manchester United. Over the course of this very young market, Man Utd has been literally linked to everyone, from De Jong, to Juriěn Timber, Nunez, to Antony, Eriksen, and even Lewandowski. If you need a link to anything, contact Man Utd.
The club has actually done some plausible work in clearing out deadwood so far this off-season. The likes of Matic, Mata, Pogba, Lingard, Cavani, Lee Grant(how did this dude become a red devil though?), and even Martial were becoming liabilities and letting them go is the right thing.
But the problem here is that all of those players are leaving for free, so the club will need to generate funds from wherever to sign new players.
This afternoon I learnt that Juriěn is considering staying at Ajax despite being Ten Hag's preferred centreback signing. Don't be surprised if you see this team getting linked to everything that can kick football, but end up with low quality fall back options. It's the same old Glazers and their team, just a different coach.
Another team in this category is Chelsea. Having let both Rudiger and Christensen leave Stamford Bridge for Spain, the Chelsea board has been uncharacteristically slow. Perhaps they're still feeling the impact of the sale of the club to new owners. The transition has been slow and painful and the earlier they get out of it, the better.
Currently the only players they have that can play as centreback are Thiago Silva, Chalobah, and Azpilicueta. Both Azpi and Thiago have a combined age of around 70, while Chalobah is still very inexperienced. Add the fact that Lukaku isn't happy or settled, Timo Werner is always misfiring and Saul has gone back to Atleti, and Chelsea has a big problem.
So far, not even a rat has gone through the club's gates as a new signing. Chelsea really need to bolster their ranks especially in defense and attack if they're to close the gap on Man City and Liverpool.
As for the big winners
The first one has to be Aston Villa. This definitely looks like a team who knows what they want and has set out to get it early. Having let Indiana Vasilev and Matt Target go, they hit their own target in a big way by signing Philippe Coutinho, Diego Carlos, Boubacar Kamara and Robin Olsen. Coutinho is a quality player anytime, Diego Carlos was one of la Liga's best defenders last season and Robin Olsen is a solid goalkeeper with huge experience.
This is the kind of business that can propel this team to be competing with Man Utd for Europa league places(pun intended). It's not just the business they've done but the timely nature of implementation. I hope Gerrard can get the best out of the players and they might be the new Leicester city.
The biggest winners so far for me is Tottenham Hotspurs. Finally, perhaps Daniel Levy has met his match in Antonio Conte. The Italian has let a total of 13 players go so far. In turn he's brought in Ivan Perisić, Fraser Forster and Yves Bissouma. Ivan Perisić comes with the winning mentality that might be missing in the team and an overload of experience and quality. Fraser Forster will be one of the most solid back up goalkeepers in the country, making sure that the quality doesn't drop whenever he deputises for Lloris.
Yves Bissouma on the other hand seems like the perfect lung bursting box-to-box foil for Hojberg. They just need to get the like of Kulusevski to join and reinforce the defense and this team is good to go.
Honourable mentions to Man City and Liverpool for getting their headliners in early. I believe they'll still be the teams to beat next season.
Welcome and thank you for visiting my blog, you can be rest assured of quality content on diverse topics. Please do well to engage in the comments section, and it'll be my pleasure to reply

---
---