THE PHASE OUT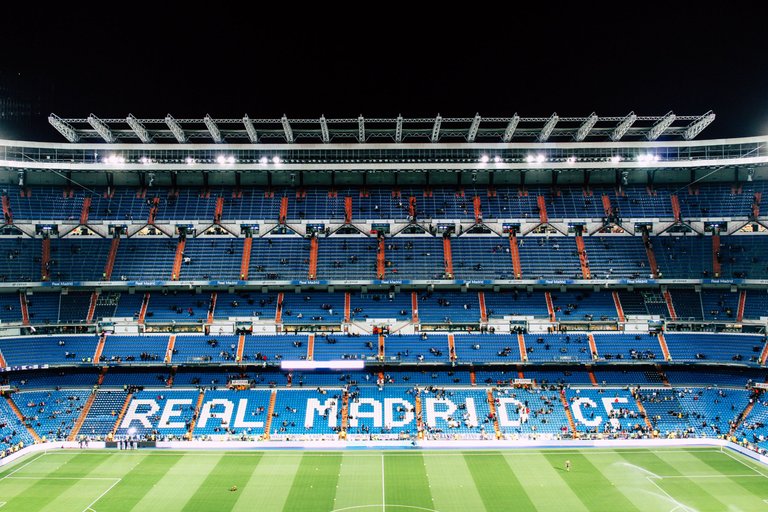 Source
Football is tricky business that without the right individuals in the right positions, it is quite easy to be carried away by the success of a particular squad that you miss the inevitability of time and age.
This is where the need for a sensitive and shrewd director comes into play. He has to be able to ensure a smooth transition from one generation of superstars into another while maintaining the balance of the team and success on the field.
Teams like Manchester United (post SAF) and even Atletico Madrid have found out how hard it is to do this and how costly it is when you get it wrong. This is where Florentino Perez stands heads and shoulders above others.
He's most famous for his ability to assemble galacticos, but people seem to miss his ability to make sure that there's a smooth transition between generations without the team losing it's flair and balance.
From the 2009/2010 team of the likes of Garay, Albiol, Arbeloa, Granero, Drenthe, Guti, Alonso, Raul etc, to 2013/2014 team that had Varane, Nacho, Coentrao, Di Maria, Ozil, Modrić, Casemiro, Bale, Morata etc.
In the space of that 5 years, a new team was built, but with also a selected core from the previous team which included the likes of Ronaldo, Ramos, Pepe, Marcelo, Xabi Alonso, Casillas and Kaka.
These old eggs helped blood in the new generation and made the transition smoother. By the time it was 2018/2019 season, Varane had taken over from Pepe, Carvajal from Arbeloa, Casemiro from Alonso, Toni Kroos from Sami Khedira and Benzema took the frontline from Ronaldo while Vini Jnr, Asensio, and Ceballos, Reguillon and Odriozola were blooded in as prospects to take over from the likes of Bale, Kroos, Marcelo, and Carvajal. There was also Brahim Diaz for Isco and Mariano for Benzema who have so far failed to live up to expectations.
Fast forward to 2022/2023 and the core of Ramos, Varane, Modrić, Kroos, Casemiro, Marcelo and Benzema have almost been replaced. Varane and Ramos have been replaced with Militao, Alaba and Rudiger, while the experienced Nacho plays back up.
Marcelo has been replaced with Ferland Mendy, the Kroos, Casemiro, Modrić impeccable triangle is being phased out with Tchouameni, Camavinga, Ceballos or Valverde while the troublesome right wing is gradually being sorted by the coming of age of Rodrygo with Asensio still providing competition.
Ronaldo's left wing has already been owned by Vinicius leaving only Benzema and Carvajal (there's still hope Odriozola might pick up though) as the two yet to be replaced. All Madrid just needs now is a proficient centre forward and a marauding right back to complete the transition.
This is happening even while the likes of Kroos, Modrić and Benzema are still going strong, showing no signs of slowing down. Having these youngsters playing beside the veterans makes them learn fast and imbibe the teams mentality.
Another beautiful part of this is that all these transitions happened with different managers coming and going without the vision being altered. This clearly shows a club that has a vision and sticks to it no matter who is in the dug out.
It won't be long before we see a completely new Madrid team with the likes of Courtois, Mendy, Militao, Vini Jnr, Tchouameni, Camavinga, Rodrygo and Valverde as the new core. Florentino is worthy of adulation for his mastery of the football business and every team deserves a director like him.
Welcome to my blog, you can relax and be rest assured of quality content on diverse topics. You're free to air your views and opinions in the comments section, and It'll be my pleasure to learn and engage

---
---