THEY DESERVE MORE ACCOLADES (PREMIER LEAGUE EDITION)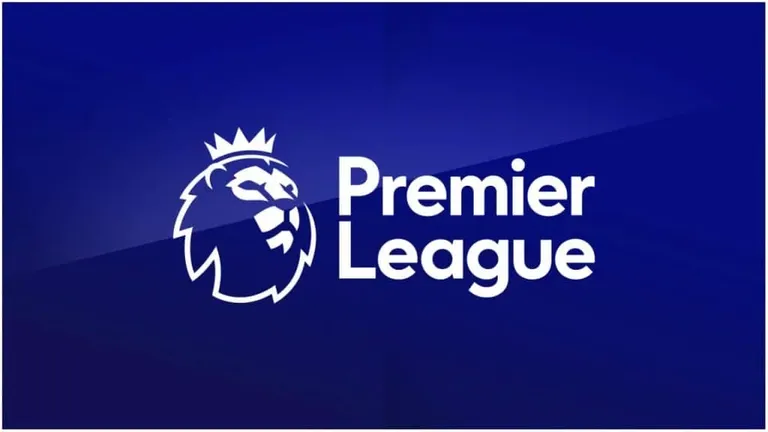 Source
This is an article about the unappreciated and often overlooked players, who deserve more attention in different leagues in the course of the past season. I started with the serie A edition, and then the la Liga edition followed a few days ago. Today I'm going to take a deep dive into what is considered by most as the best league in the world, the English Premier League. I'll try to identify the players in the league who had performed admirably but haven't received the kind of attention, accolades and coverage that they deserve from the media.
MARC CUCURELLA (BRIGHTON AND HOVE ALBION)
Marc Cucurella arrived in England from Getafe as a relatively unknown bustling young fullback to little-to-no fanfare. Voted Brighton's player of the season, the young Spaniard can play as a fullback, wing back and a left Centre back. Though he arrived as a fullback, he's really thrived in Graham Potter's hybrid team as a left Centre back.
The youngster who's only 23 years of age is one of the most intelligent players of his age bracket. This intelligence is embodied in the fact that he ranks 10th in progressive passes (175) and no one out of the traditional 'big six' had more ball touches than him (2,691). These stats shows that he's very comfortable with the ball and is extremely intelligent with it.
He attempted 67.76 passes per 90mins with a 81.5% completion rate. A competent utility player, Cucurella is the true embodiment of how Brighton plays. He dictates play from defense, and his 1.92 clearances (47%) per 90 minutes indicates his contribution to the possession based football that Brighton implements.
He also ranks 5th for passes made under pressure from the opposition (327). With such calmness and maturity at age 23, and with the quality he displays and his intelligence, I'd be surprised if he's still at Brighton at the end of August.
EMMANUEL DENNIS (WATFORD)
Emmanuel Dennis is a Nigerian international who was unfortunate to be playing for this Watford team at this moment. An attacker who can play across the front three positions, whether on the right, left or through the centre, Emmanuel was the only shining light in a dark season for the hornets. The attacker featured predominantly as a right wing forward, proving a handful for opposing defenders.
The Nigerian is adept at drifting in from wide areas to join attacks as a secondary striker with his smart movement. With a top speed of 34.3km/h, coupled with a nifty footwork, Dennis possesses very potent traits required of modern attackers. This he used during the season to devastating effect, especially in breakaway situations.
The attacker contributed 8 goals and 5 assists in his first 18 starts in the league to give Watford a fighting chance of escaping relegation. It was no surprise that as his goals started slowing, Watford lost their premier league status.
He completed an average of 2.55 dribbles per 90mins with an 89% completion rate. He also won 2.06 aerial duels per 90mins at a 95% success rate. The hornets' boogeyman finished the season with 10 goals and 6 assists, scoring beautiful goals against the likes of Chelsea, Leicester City, Westham and Everton. Having such a Stat in a struggling and relegated team is no mean feat, and I hope he doesn't go down with the team.
CONOR GALLAGHER (CRYSTAL PALACE)
Another Chelsea youngster on loan. Conor Gallagher had been a revelation at Crystal Palace with his lung bursting displays for the eagles. The 21 year old midfielder is an all rounder, contributing in equal fashion to the team's offensive and defensive plays. His successful loan spell at Palace has resulted in him being regarded as one of the best in his position in the league.
Prior to his arrival Palace had been heavily reliant on Wilfred Zaha and his fellow attackers for goals. Gallagher has changed that with his 8 goals and 3 assists.
Conor is a complete package, with his attacking instincts complimented by his defensive duties.
Statistically, Gallagher's performance is best captured in him topping the charts for most fouls (84),though not necessarily being a dirty player. He's also applied more pressures and more successful pressures (781 and 221 respectively). He's also completed 1.94 dribbles per 90mins an had 2.94 touches in the opposition's penalty area.
Considering that he's only 21 and is playing for a midtable team, it's worth imagining what he might achieve for his parent team in the coming seasons.
JARROD BOWEN (WESTHAM UNITED)
Bowen might just have been the revelation of the season. The Westham star has been in scintillating form throughout the season delivering mouthwatering displays week after week. His 22 goals contribution (12 goals and 10 assists) is bettered only by Mohamed Salah, Son Heung Min, Harry Kane and Kevin De Bruyne. That is him comparing comfortably with the league's elites even while playing for an inferior team.
His 21 'goals creating actions' is only bettered by Mo Salah. Bowen is a powerhouse, a speedster with a tricky footwork that leaves opposing defenders dead in his tracks. He contributes 2.80 shot creating actions per 90mins with a 30% success rate. An indication that his assists stats might be limited due to the team he plays for. Perhaps if he played for one of the top 4 teams he might be churning out better stats and attracting more attention and the deserved accolades.
At age 25, and approaching his peak years, Bowen looks bound for the top. I just hope that he proves to be more than just a one season wonder and consolidate on his performances next season.
That's all for now, but then sit tight as you can be assured of more from other leagues.
Welcome and thank you for visiting my blog, you can be rest assured of quality content on diverse topics. Please do well to engage in the comments section, and it'll be my pleasure to reply

---
---