Almost 2 years if waiting for this card! Sir Charles.
I got this redemption card ordered almost 2 years ago and they finally shipped it.
At the start right when I ordered it I called and emailed a few times. It was so hard to get anything out of Panini.
Eventually I just gave up. It wasn't worth my time anymore.
Then out of the blue I got home yesterday and there was a package with this card in it. Fun surprise to me.
This is my first Charles Barkley auto card. I think it's pretty cool. I still think he is my favorite sports commentator of all time. His cards are not super valuable but fun to collect.
Take a look. I think this is a cool card.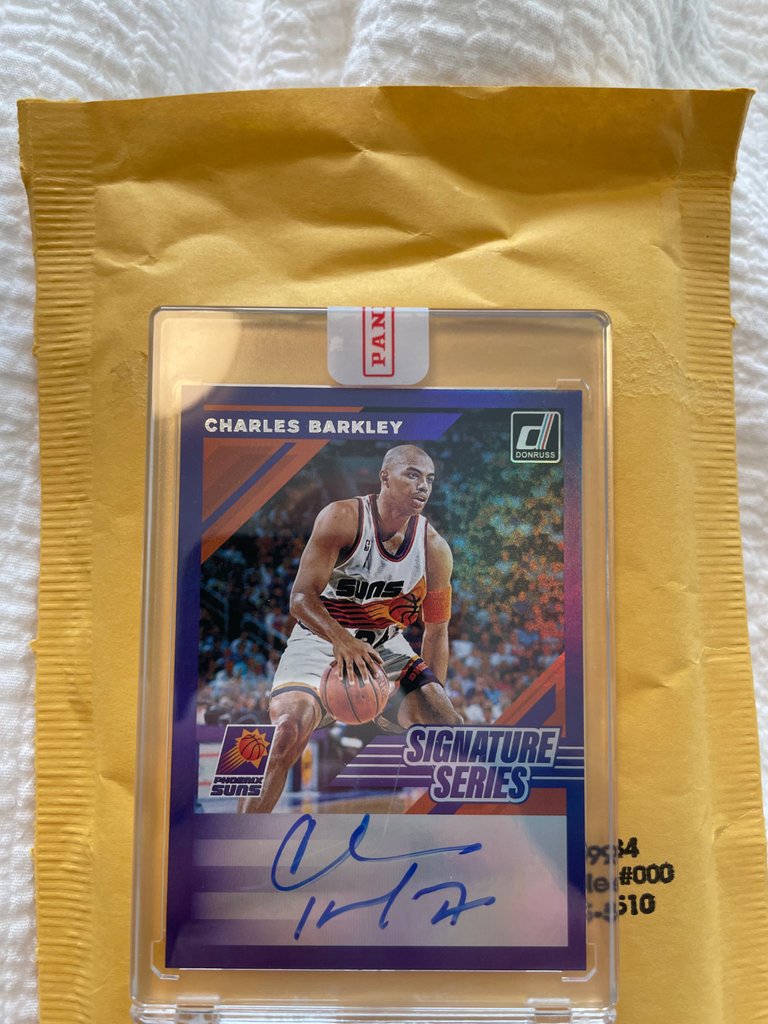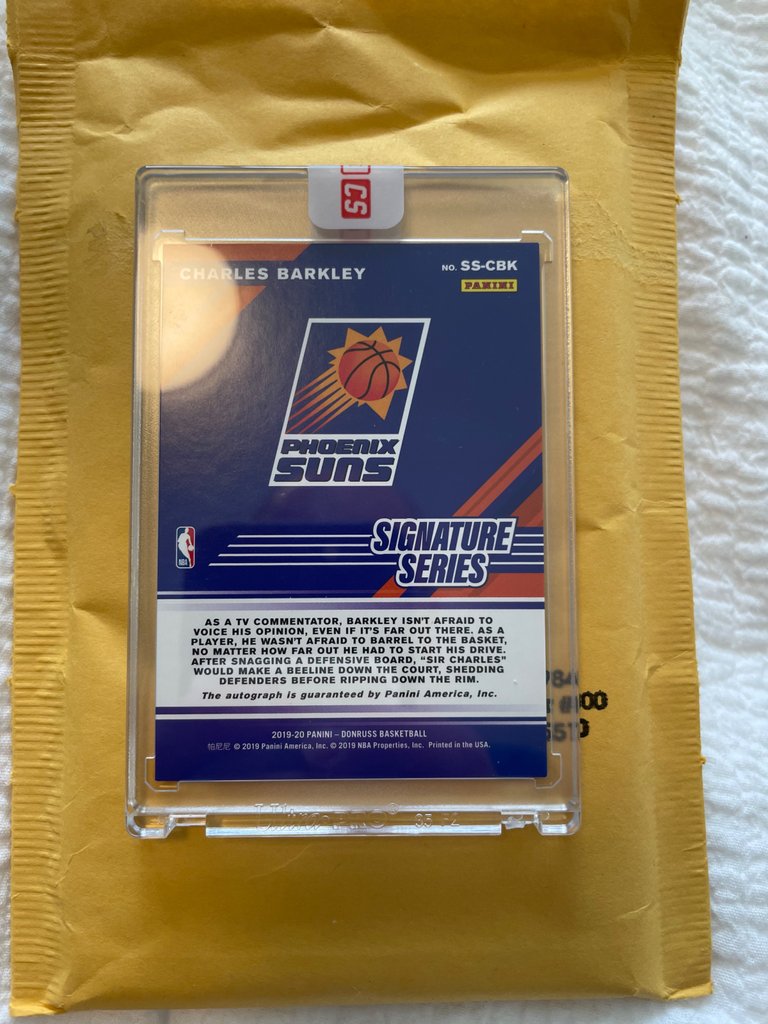 The Suns just landed KD on a trade. They might just win it all this year!
---
---