GO AGGIES! Nothing better than basketball in March!
Let the madness continue.
The USU Aggie play today and I'm super excited. Got my jersey on and setting up the bosses TV at work to watch. You cannot miss these big games.
We have a tough game but if we shoot decent I think we will win.
This is probably the only game I'll watch today so I hope it's a good one!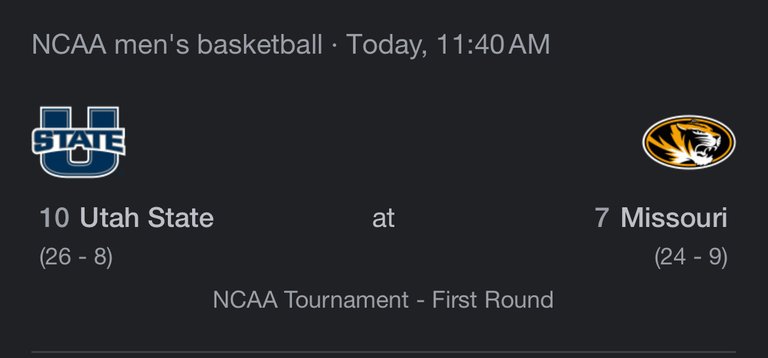 These cheers will be coming from work today.
The Scotsman.
Show me a Scotsman,
Who doesn't love the thistle.
Show me an Englishman,
Who doesn't love the rose.
Show me a true-blooded
Aggie from Utah,
Who doesn't love the spot . . .
Where the sagebrush grows!
The I believe chant. Watch this one.
I.
I Believe.
I Believe That.
I Believe That We.
I Believe That We Will Win!
Fight song.
Hail the Utah Aggies
We'll play the game
With all our might
See the colors flying
The Aggie blue
And fighting white
How they stir us onward
We'll win the victory all right,
Hail the Utah Aggies
We're out to win
So fight, fight, fight!
(Chant)
Utah State, hey
Aggies all the way
Go Aggies
Go Aggies
Hey, hey, hey!!
If you do not have a team you are cheering for choose the Aggie.
---
---