Got to love Pat Bev!
First things first. Patrick Beverley drives me crazy. But whatever team he plays for loves him and he's never played for my team so that might be why. He is literally in the guys face that he is guarding right from tip off talks to him the whole time talking trash. This dude is not back off from anyone.
He was about to play for my team we had him for a couple weeks with the trade that happened with the Minnesota Timberwolves. Then we made a deal to send him off to the Los Angeles Lakers
Today I saw this quote from Patrick Beverley not going to lie I laughed out loud. I love when people have confidence like this man and I wish I could share a little bit more of that.
Sometimes I wonder if we are living through our playoff run right now on the hive Blockchain. Eventually will get through this crypto winter and it will be good experience for all of us that made it through and kept pushing and trying to make it work.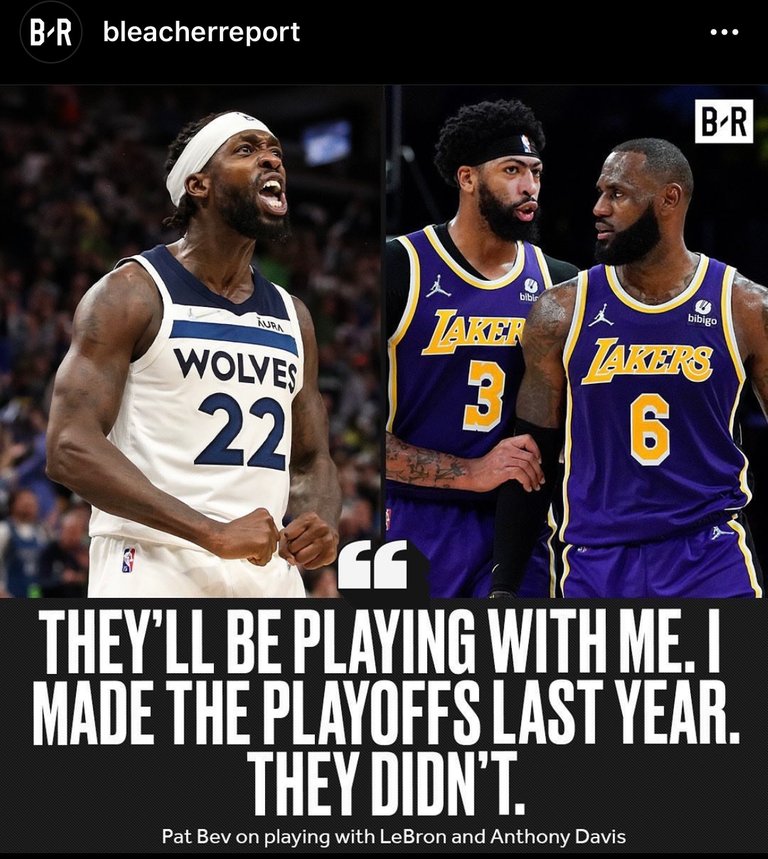 So have some confidence. Go out and post. Go out and make comments. Go out and make some money. Let's make it through the playoffs so that we can make it to the championship one day.
That's my best sports analogy for ya 😂🤣😂
Also watch Patrick's press conference more often. They are always entertaining. One of the most I have seen.
---
---