Massive rookie card hits today!
I got some mega boxes from a co worker last week and finally got them opened.
I feel like I did pretty good with this opening. These were all cards with the players in their college jerseys.
This Wagner card is numbered to 199 and it is patch of his jersey. I love these cards and I think Wagner is going to be a good player in the end. Plus he is on a young team that will let him get out and play.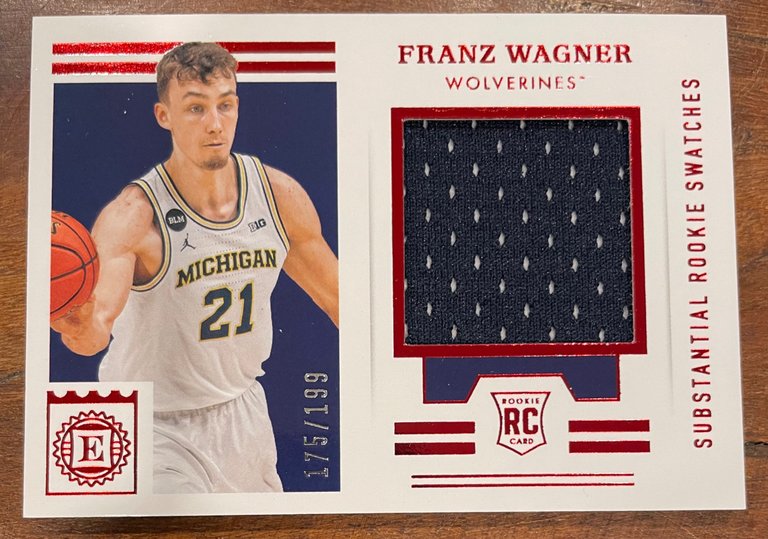 This purple prizm though is my favorite. This are numbered to 49. The optic rated rookie card have been my favorite for years. So pulling this was soooo fun.
My kid thought I was crazy when I let out a shout for joy.
Opening cards still one of the best feelings. I am sports card collector at heart!
Anyone else opening anything right now?
---
---