A Growing List Of Crypto.com Partnerships In Sports & Esports
Hi there. In this LeoFinance post, I would like to highlight the growing list of Crypto.com partnerships. These partnerships are fairly big and are in positioning in the sports industry and the e-sports (video-game) industry.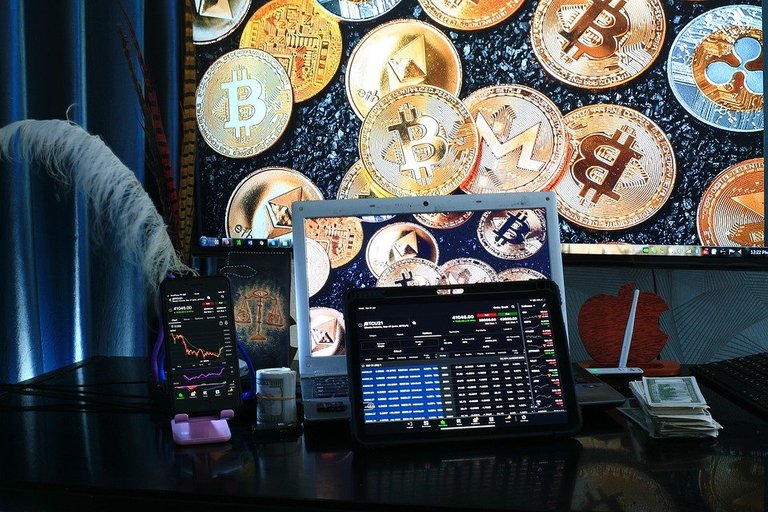 Pixabay Image Source
Sports Partnerships
---
The first time I saw crypto.com being shown in sports is through the UFC. I though the UFC partnership was the only sports partnership for Crypto.com. Boy, I was wrong. Crypto.com has been in sports before the UFC partnership in July 7, 2021.
Back in May 14, 2021, Crypto.com becomes an official crypto sponsor for the IIHF Ice Hockey World Championship.
On June 29, 2021 Formula 1 announce Crypto.com as a Global Partner & partner of the F1 Sprint Series.
UFC & Crypto.com Announce Partnership on July 7, 2021. Crypto.com logos are seen on the UFC shirts as well on the UFC octagon fighting arena.
On August 19, 2021, Crypto.com becomes the first innovation and technology partner of the Italian Soccer League Serie A.
Mega soccer club from France Paris Saint-Germain has Crypto.com as the club's official cryptocurrency platform partner. The soccer club has some of the best soccer/football players with Lionel Messi, Sergio Ramos, Neymar, Kylian Mbappe. This news was on September 9, 2021.
American basketball team Philadelphia 76ers announced on September 22, 2021 that Crypto.com would be an official jersey patch partner.
Crypto.com has also signed a sponsorship deal with the Montreal Canadiens from the National Hockey League. This article was published on March 17, 2021.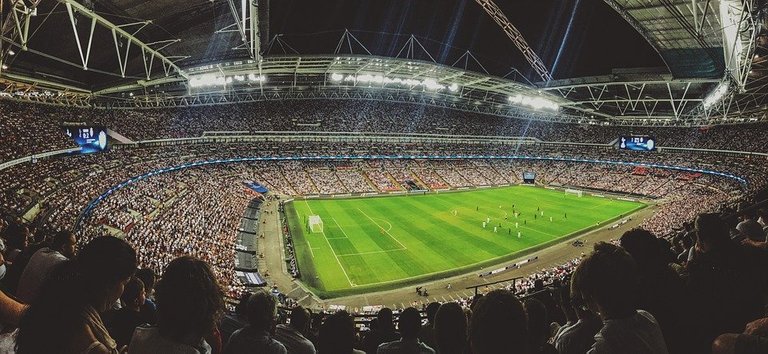 Pixabay Image Source
Recent News
On November 17, 2021, the STAPLES center in Los Angeles has been renamed into crypto.com Arena.
Los Angeles, November 17, 2021 — Today Crypto.com, the world's fastest-growing cryptocurrency platform, and AEG, the world's leading sports and live entertainment company, have launched a historic, 20-year naming rights agreement that will rename the AEG-owned and operated STAPLES Center, one of the most iconic and globally recognized sports and entertainment arenas in the world. Effective December 25, the multi-purpose arena, which hosts hundreds of annual marquee events and serves as the official home of the NBA's Los Angeles Lakers and LA Clippers, the NHL's LA Kings and the WNBA's Los Angeles Sparks, will be known as Crypto.com Arena. This agreement also makes Crypto.com an official cryptocurrency platform partner of the Los Angeles Lakers and the LA Kings.
The most recent news was from November 25, 2021 where Crypto.com becomes an official partner of CONMEBOL for the 2023-2026 cycle. CONMEBOL is the South American Football Confederation which includes Argentina, Bolivia, Brazil, Chile, Colombia, Ecuador and Uruguay.
"The CONMEBOL Libertadores is the peak of South American club football – this exciting, beautiful game of highs and lows brings us together like nothing else", said Kris Marszalek, co-founder and CEO of Crypto.com. "Our research shows Latin America is leading the way in embracing cryptocurrency, with 40% of Latin Americans saying they are interested in buying crypto in the near future. Naturally we were eager to support the continent's most important football competition, adding to our world-class portfolio of sports sponsorships".
Crypto.com Partnerships In E-Sports
---
On Setpember 16, 2021, Crypto.com has entered the E-Sports scene with its partnership with Fnatic. Fnatic is global Esports brand based from London. On the Fnatic Frequently Asked Questions (FAQ) page, it does mention that they are going to be launching Fnatic Non Fungible Tokens (NFTs). The FAQ page is there for Fnatic fans who are not familiar with cryptocurrencies and NFTs.
A recent partnership that is in the gaming space is Crypto.com with Twitch Rivals. The news link is from early November 2021. Twitch Rivals is a esports tournament series for online video game competitions. These tournaments feature Twitch streamers and former professional gamers.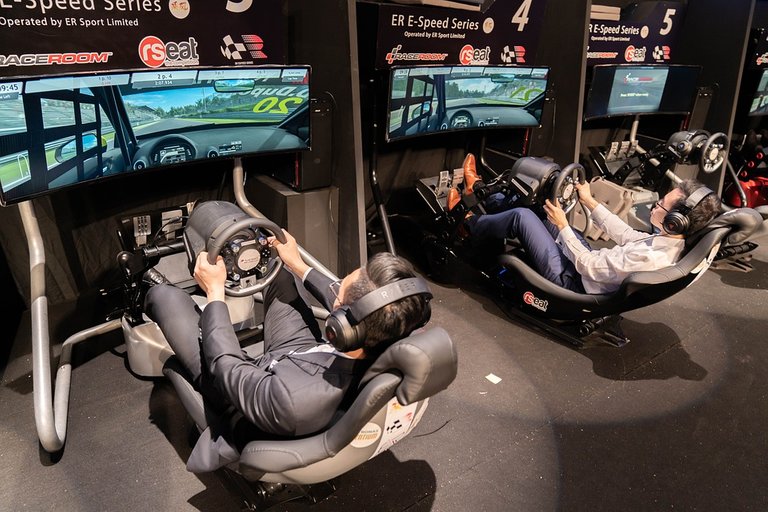 Pixabay Image Source
---
Crypto.com has been going big with their partnerships in sports and have started with e-sports. It could be interesting if they land partnerships and sponsorships with tennis stars and with more e-sports companies and brands. Having the Crypto.com brand out there through the partnerships is great for increased awareness for the brand and for crypto in general.
Thank you for reading.
Posted Using LeoFinance Beta
---
---