Can we make this? Crypto Bubble Shooter?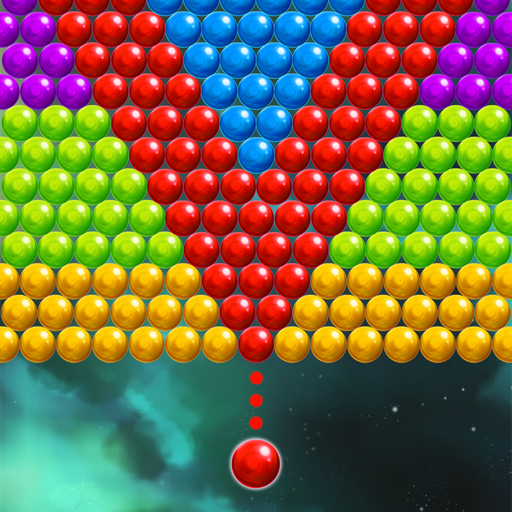 Why Crypto Bubble Shooter on Hive is important?
It is clear to us that Millennials and Gen X are mostly less tech-savvy people and they usually play games like bubble shooter and candy crush.
Crypto Bubble Shooter?
Same idea can be applied for other games but let's just say we need to focus on bubble shooter although this can be applied to candy crush as well as subway surfer but not limited to these only. Crypto Bubble Shooter is hand-picked by me after market research and my background is: 12 age (starting paper trading), 17 age (crypto trading), 19 age (stocks trading) thus I became a business analyst by nature. These things require a lot of research to know if projects pass or fail.
What will be the game model?
An infinite bubble shooter in which players can earn crypto not only game's own currency but also collaboration of different projects. This can be achieved as we can give them a fraction of currencies sometimes even 0.0001. Other games can use this game for marketing purposes.
Why this game will be good for community growth?
It will target Millennials and Gen X and usually, they are managers in their houses and they can force their children to stop pay2play game and start playing play2earn games. Plus, If you get Millennials and Gen X in our community, they are more mature and develop a good environment like mentors, parents usually does. I personally think I can publish a complete research paper on the benefits but let's just move towards next heading.
My personal interest in Pitching this Idea?
My dad is almost a bubble shooter addict (saying in a good way). Whenever I get an upvote even if it's $40, I can't explain to him what happened today. If this idea came into existence I will buy a new mobile for my dad as a gift and help him play this game and post about it. Thus I can teach my family members more about crypto and they will understand me better. This will improve my family life and my understanding with my dad.
Final Wording:
If any of the developers reading this idea then please make this a reality. It will help a lot of people like me to connect with their elders about crypto gains. If any of the develops wants to contact me about enhancement of this project, can contact me at DLMMQB#6953
---
---