Risingstar Giveaway! Referral Program And More!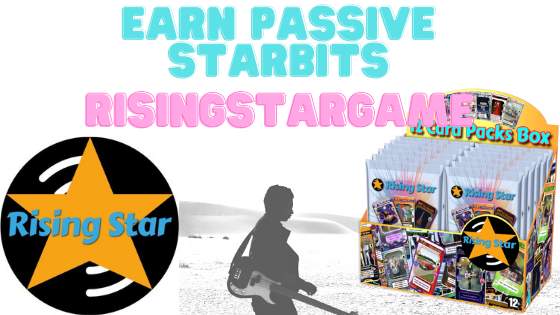 ---
Giveaway winner is announced in the last paragraph of this blog.
Did you know that RisingStar is a #Free2Play music career game? The best thing I like about is LAMBO and music/songs NFTs that we can truly own and stack. Click Here
Giveaway and Reasons why you should join:
If you join with my link you will be entered into a lifetime passive earning Starbits giveaway.

No annoying mentions every time you don't get picked. Only the winner will be tagged like I am going to announce at the end of this post.

If you show up in referrals every time a new referral joins you get a chance to earn 75% of referral bonus Starbits. Yes, a true source of passive income.

Every time my account reaches new heights or there is some event to celebrate you can get a chance to receive big rewards.
Reasons to Follow me on Hive:
All followers will get 100% upvote once a week for lifetime. Why wait? It's just a follow! Note: These upvotes are done using Hive.Vote and upvotes come from my account.

You can mention me in comments or in posts if you need my advice or suggestion.

I am up to date with Hive games.

Commenting on my posts gives you a high chance of receiving cryptos like PIZZA.
Giveaway Winner Announcement: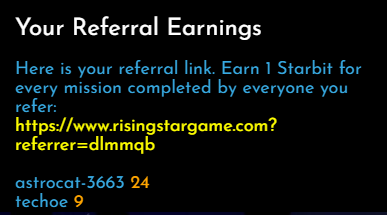 Our today's winner is @techoe I wanted to give him 1000 Starbits but I have to follow rules too. :( I hope this 24 Starbits gift is not small for my friend @techoe. I believe as more people join the reward pool will get bigger and bigger over time. More gifts are on the way.
Proof Of Payment:

Use my Referral Link to join Now! Click Here
---
---