Splinterlands: Introducing the Savior! Bronze League!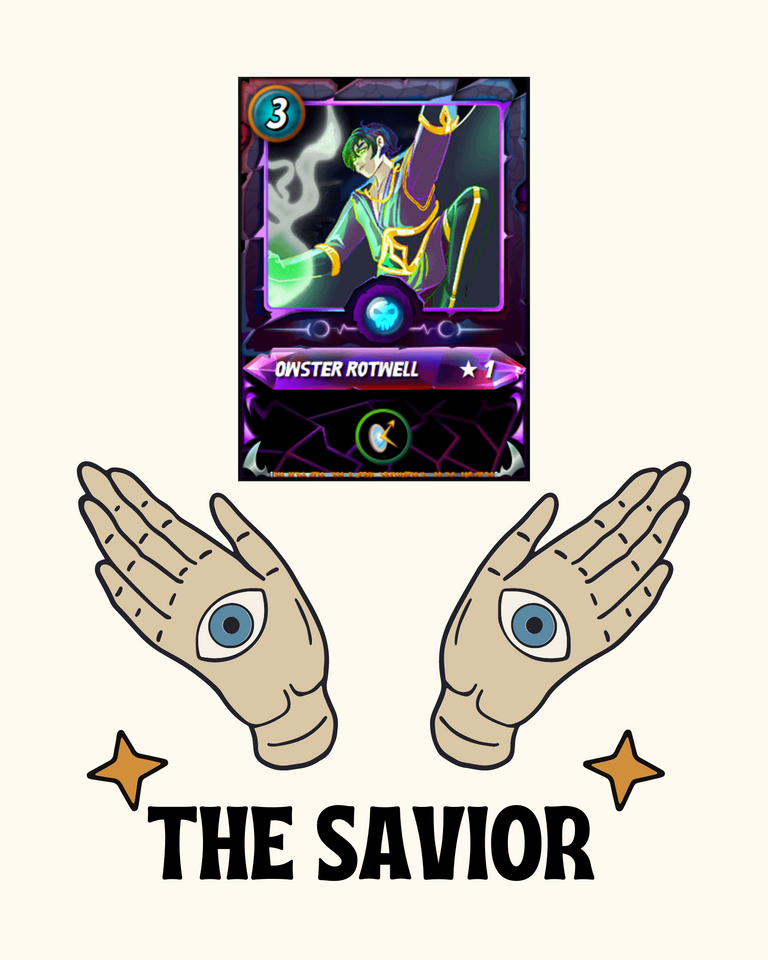 This is my entry for Social media challenge
Disclaimer: The targeted audience of this blog are bronze players working hard to reach at least silver 3 and get rid of credits in chest rewards. I hope you all like this blog.
Why I am writing this post (you can skip this)?
Of course, I need to buy a lot of cards, and the best way to get them is HBD rewards on my posts. I use all @monster-curator vote SPT and other SPT to delegate back to @monster-curator to compound it for my SPS as it will be the governance token of splinterlands and I wanna be involved in governance of splinterlands specially SPT. The only thing I use to buy cards is Liquid HBD rewards and convert them to hive and then to DEC using tribaldex or leowallet.
Why OWSTER ROTWELL is Savior in Bronze?
All bronze league probably know that ALRIC STORMBRINGER is too powerful to handle because water deck is too strong with it and 2 magic damage can reap through defense shields of dragon summoner. To handle Fire MALRIC INFERNO we already have Death Summoner ZINTAR MORTALIS and even more cheap options. Most of the matches people lose in Bronze are because of ALRIC STORMBRINGER (my analysis your's can be different). To solve this problem we can go head to head with OWSTER ROTWELL to counter ALRIC STORMBRINGER while giving us flexible choices. I do understand that BORTUS is a good counter for ALRIC STORMBRINGER but still it bounds us a lot and doesn't guarantee a win. With this OWSTER ROTWELL, we can not only dominate but also really increases our win rate.
Final Thoughts:
At the time of writing this its only 1500 DEC that we can easily make with blogging about Splinterlands. I wanna have Summoner card-like magic reflect ability in my deck. So, I thought it would be nice to share it with other people as it will finance a little portion of the amount I need for OWSTER ROTWELL.
Note: I am writing this on my mobile this time so please forgive my grammar mistakes.
---
Reasons to Follow me on Hive:
All followers will get 100% upvote once a week for lifetime. Why wait? It's just a follow! Note: These upvotes are done using Hive.Vote and upvotes come from my account.

You can mention me in comments or in posts if you need my advice or suggestion.

I am up to date with Hive games.

Commenting on my posts gives you a high chance of receiving cryptos like PIZZA, LUV, BEER.

Every time my account reaches new heights or there is some event to celebrate you can get a chance to receive big rewards.
Last Giveaway Winners:
10% of my HP winner (celebration of 100 followers): Click Here
Season 59 ending giveaway of epic and common cards: Click HERE
---
Did you know? Splinterlands is a card battle game. The best thing I like about it is, its resemblance with Pokemons!
Click HERE to join.
---
---