Islam Makhachev"the next khabib"?
Islam makhachev start bild up he's repetition by wining streak , he have a record now by 21-1-0 with one lose in he's beginning . He manage to achieve a win inhe's last match against "dan hooker " a strong fighter that have a warrior heart , but islam is smar fighter and he have a good wrestling Technique wich alow him to achieve easy win against strong fighters .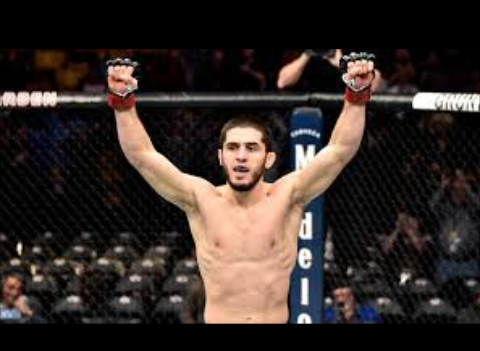 So now i think islam is up to fight one of the top 5 fighter in he's Wight, but did he ready for it did he can achieve a win against top five fighters like justin geathje or Toney Ferguson or chandler , islam now have been classed at top five but still he need to win against one of those fighter so he can be really on top five , but did he really can win against one of them , hmm I think he need to work more he still have weaknesses unlike he's cousin khabib , islam have strong wrestling like khabib he's good at takedown , but if he didn't manage to takedown he's opponent he will have a big problems because unlike khabib islam can't take strong punches from strong fighter and he also didn't have a good kickboxing or boxing style , so if he didn't work out on he's stand up i think he might lose against someone like Toney Ferguson or chandler because those fighters have a strong resistance against wrestling and have a good stand up style . so ithink he s still have more to learn to become like he's cousin khabib .
---
---