Advices before starting "Hell's Ravine" hiking route (PR-CV 147) - Fleix, Alicante ⛰️🇪🇦 (Part 1)
---
The first thing to say is that under no circumstances do I recommend doing this rhiking oute in mid July in Alicante, except if your physical condition is very good, you're accustomed to mountains and you're used to inclement weather conditions.
But if you decide to do it as a personal challenge, just like I did, don't forget that it's called "Hell's ravine" (Barranco del Infierno) for a reason, so you must be prepared and keep in mind that you will have to get up early enough in the morning to try to do half the route with a heat below 33°C on a 65% humidity; in my case, I woke up at 3:30 am and started the route at around 5:00 am.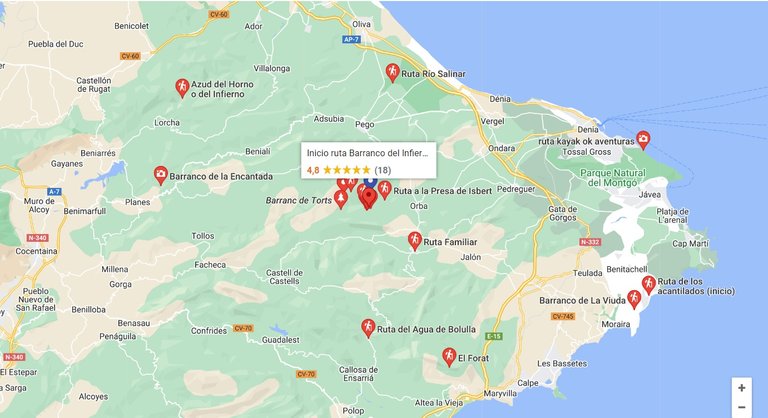 Starting point of the route, in the Fleix small village, close to Orba village.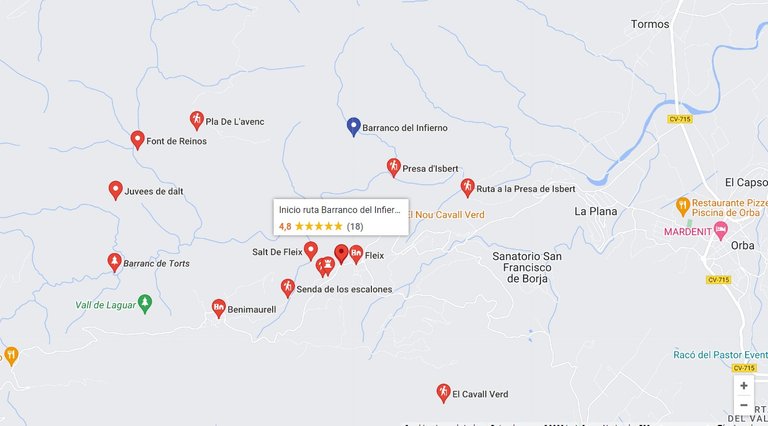 Close up of the starting point of the route.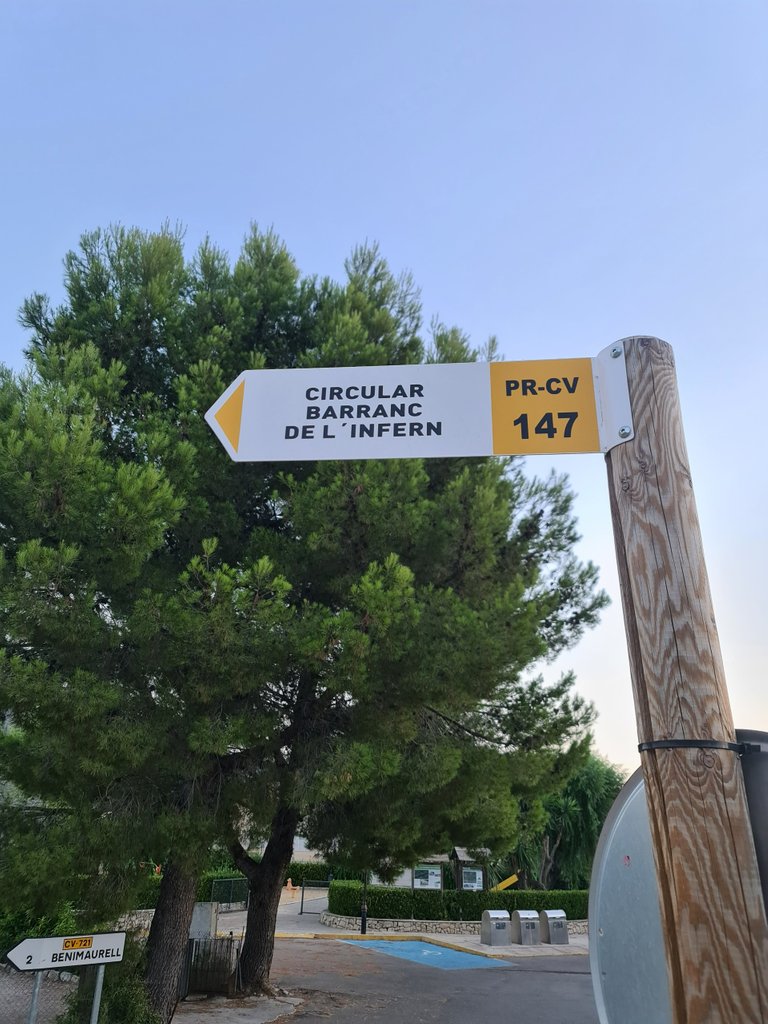 The hiking route is a 15 km. round trip, always well signposted and the starting point is just few meters from the parking lot of Fleix town, only 2 km. from Benimaurell town.
Even taking those precautions of getting up very early, almost finishing the route, with the worst part of steep slopes, the sun is devastating and you will not be able to avoid it, so keep that in mind and always be aware of your own limits.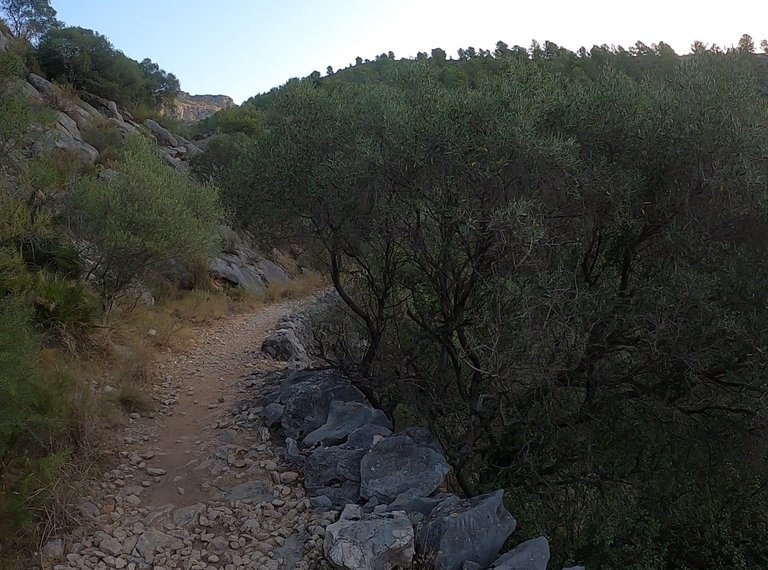 Flat area in shade.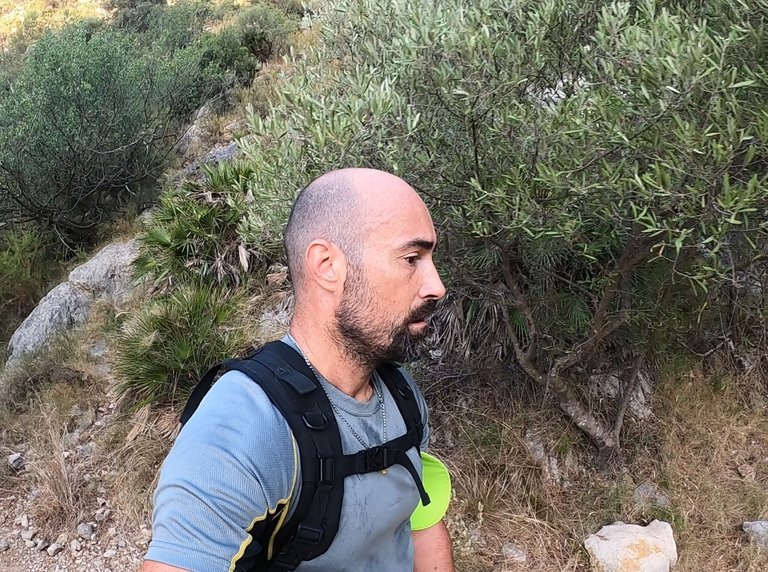 Remember to grab a hat to avoid direct sun hitting your head (mine was just a fluorescent yellow sports cap.
Of course, you will have to take with you at least 4-5 liters of water per person, and if possible it should be fresh (bring isothermal) because, believe me, that amount will not be too much, since you will greatly appreciate freshen up and refreshing your caps and hats during short stops.
The complete route consists of about 15 km and there are many steep slopes, some of up to 800m. unevenness.
Don't forget to wear good mountain shoes, like my Salomon XT Wings 3 shoes which, although old, they still hold up very well.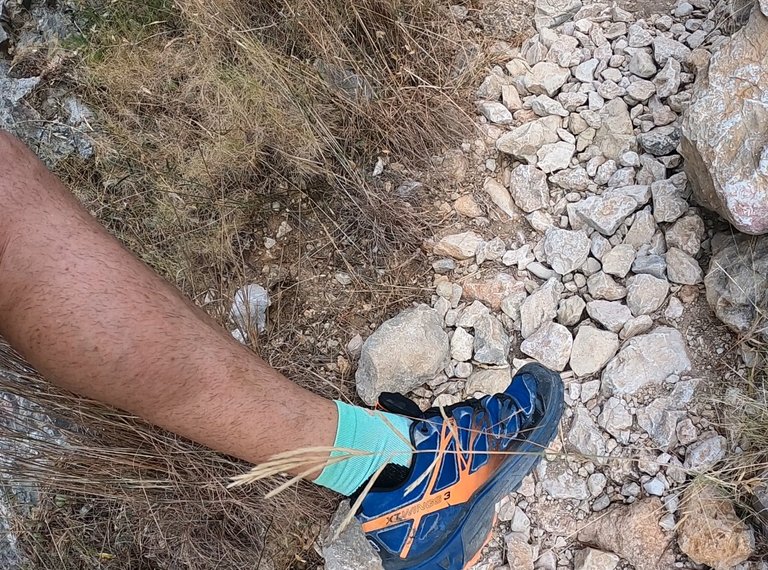 Salomon Xt Wings 3, shoes with good sole and studs, toe protection and reinforcements, and water resistant.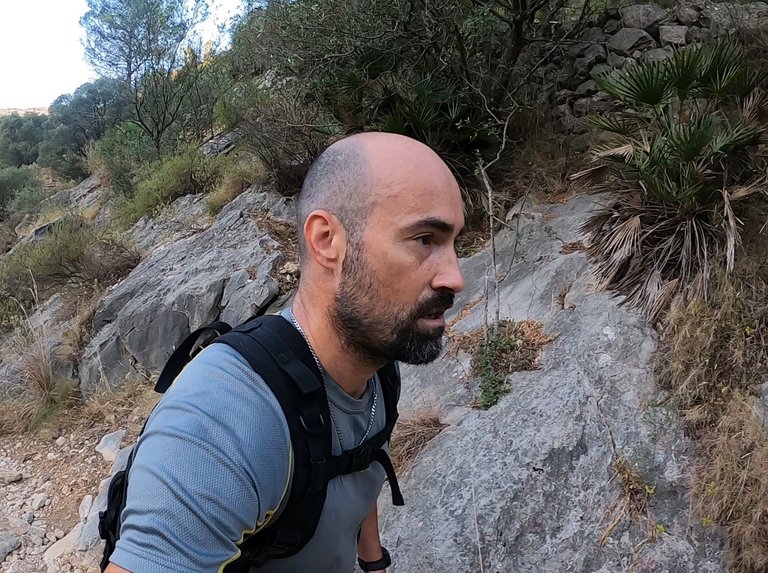 Dresden already sweating.
(Audio of the video in Spanish).
YouTube video recorded with my GoPro Hero 8 camera.
Video recorded at 1440p 60 fps 4:3.
Some photographs were taken with my Samsung Galaxy S20 Ultra 5G camera, some other are screenshots from my video.
Screenshots of the route location taken from Google Maps.
---
View this post on TravelFeed for the best experience.
---
---