Climbing 6,800 steps on "Hell's Ravine" hiking route (PR-CV 147) - Fleix, Alicante ⛰️🇪🇦 (Part 2)
---
As I told you in the
First Part
of this series, this is an essential hiking route in the Valencian Community (Spain) but before planning to do it you must be sure that you're in a good physical shape and, very recommendable, to choose spring or autumn seasons to do it.
I also told you that the route is always well signposted and that if you intended to do the route in summer, you would have to get up very early, as in my case.
YouTube Short starting the route very early in a summer morning:
https://youtube.com/shorts/NR68Q8RMUoA?feature=share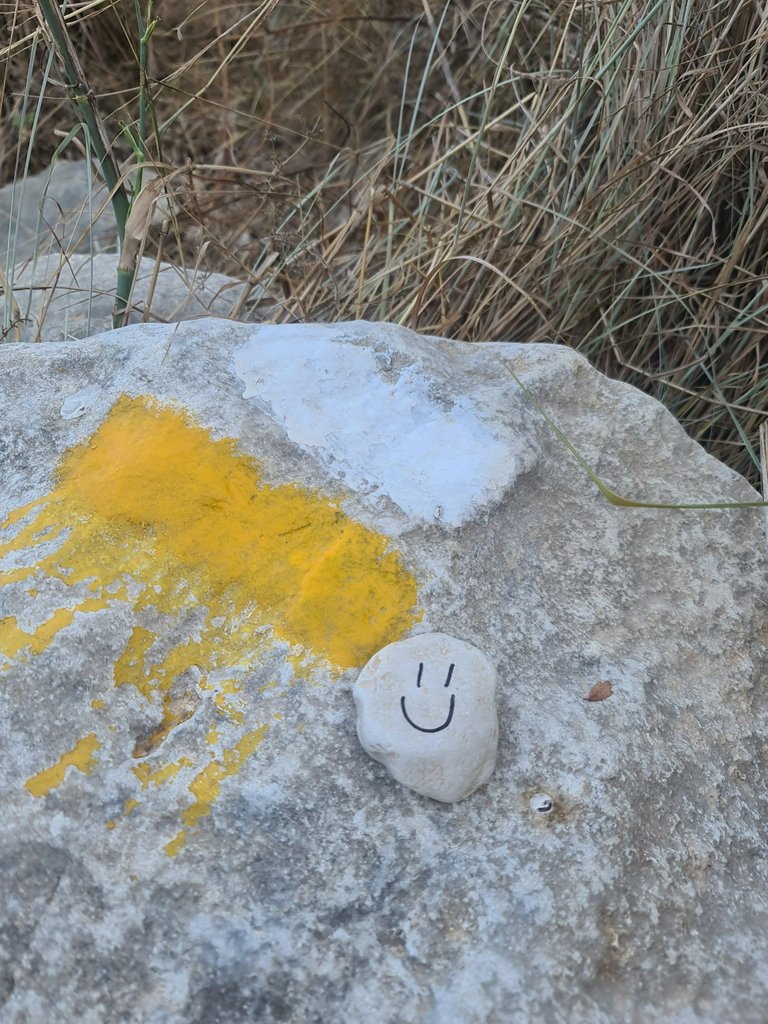 Signage painted on the rock in yellow and white colors informing you that you're on the route (and a happy face on a small stone).
YouTube Short arriving the "Juvea's Hole" (a big hole carved into the rock) and admiring the views of that part of the ravine from there:
https://youtube.com/shorts/_hP8W12aTbk?feature=share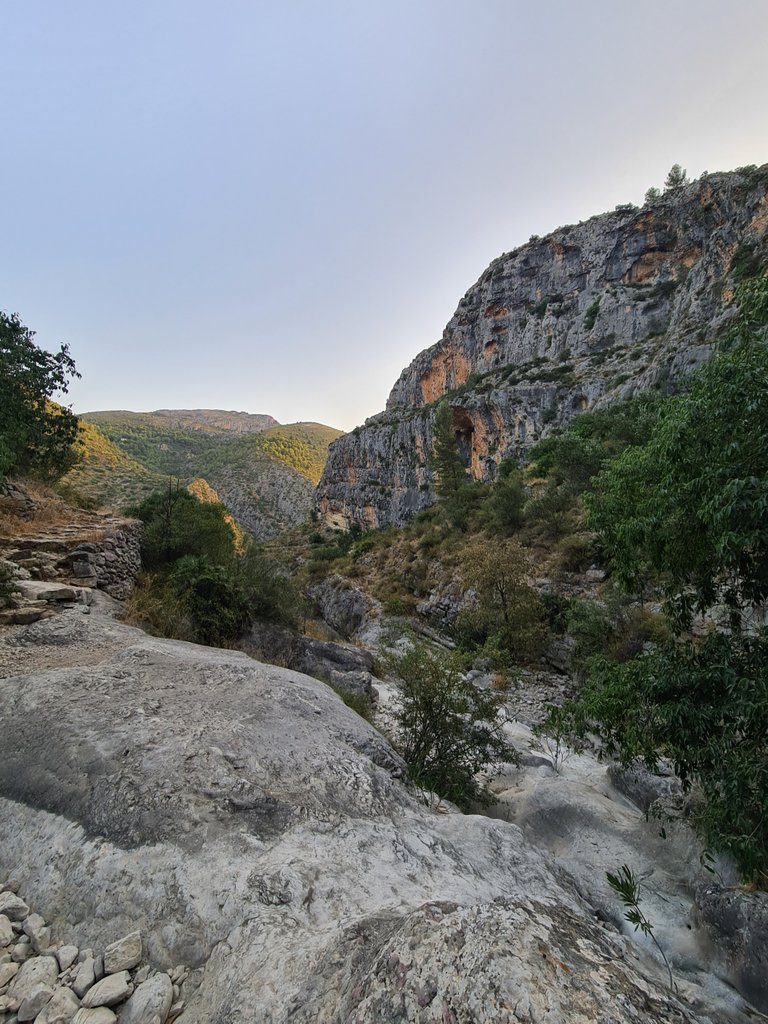 Near the bottom of the first part of the ravine, after crossing "Juvea's Hole".
"Hell's Ravine" ("Barranco del Infierno") hiking route is also known as "The Cathedral of Hiking" because it's said that whoever finishes it is "baptized" as a true hiker.
One thing is certain: it's an essential hiking route in the province of Alicante and possibly one of the most difficult, not in the technical aspect (to complete it you do not need to use technical climbing or ropes or rappel) but in being in shape to complete it, especially if you challenge yourself to complete it in mid of July, as I did (which, as I said in the previous video, I do NOT recommend anyone do, unless you know what you are doing and go there well prepared).
In addition, more than 6,800 steps carved into the rock by the Moorish have been recorded on this route, since all these lands were their cultivation areas before they were expelled from Spain by King Felipe III.
Summarizing, in this video fragment I am going up some of those carved steps, while I chat and explain some of the history of these lands, after hitting the bottom of the ravine for the first time (you hit it couple of times, in various sections).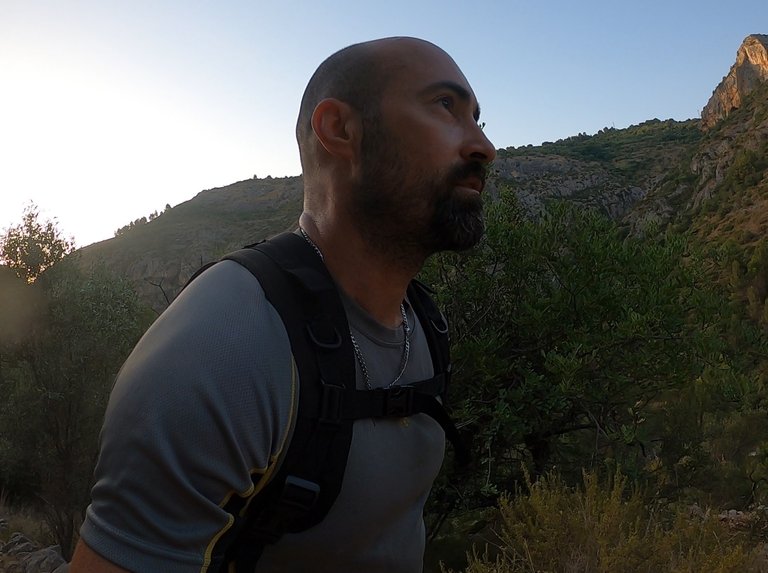 Dresden starting the 6,800 steps part of the route.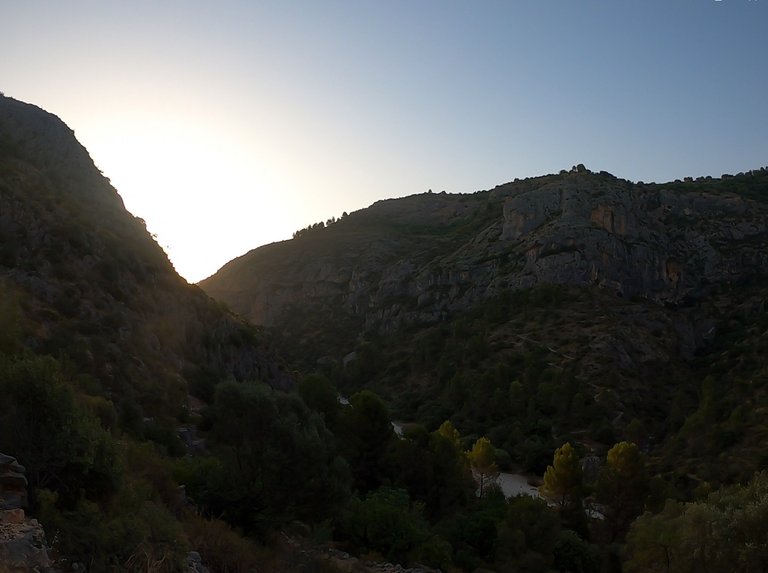 Views of the bottom of the ravine from the steps carved into the rock.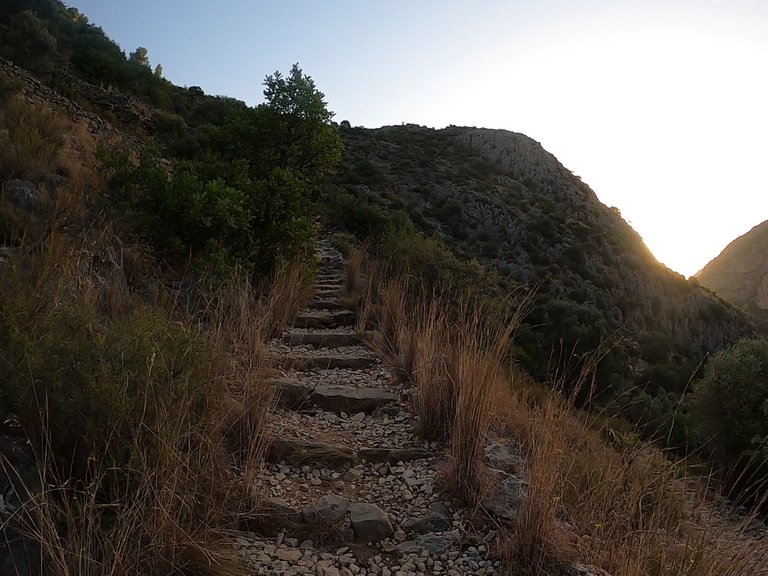 Steps carved by the Moorish (1).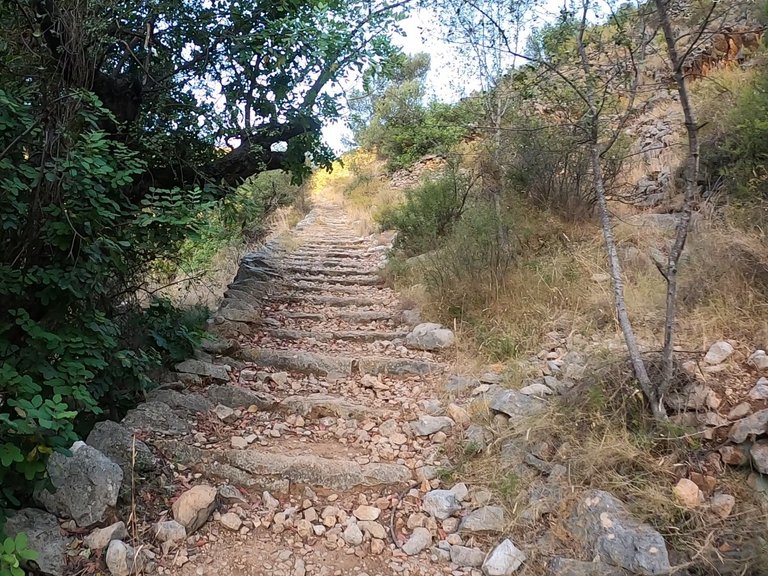 Steps carved by the Moorish (2).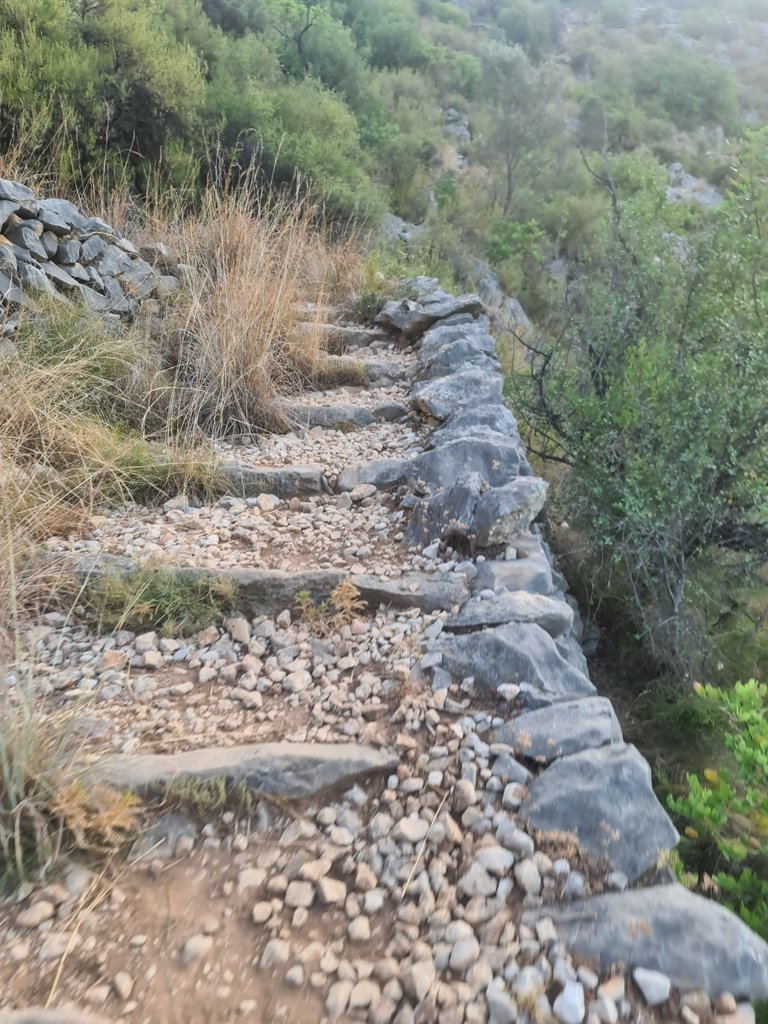 Steps carved by the Moorish (3).
YouTube Short climbing steps:
https://youtube.com/shorts/IjD7PngSP3U?feature=share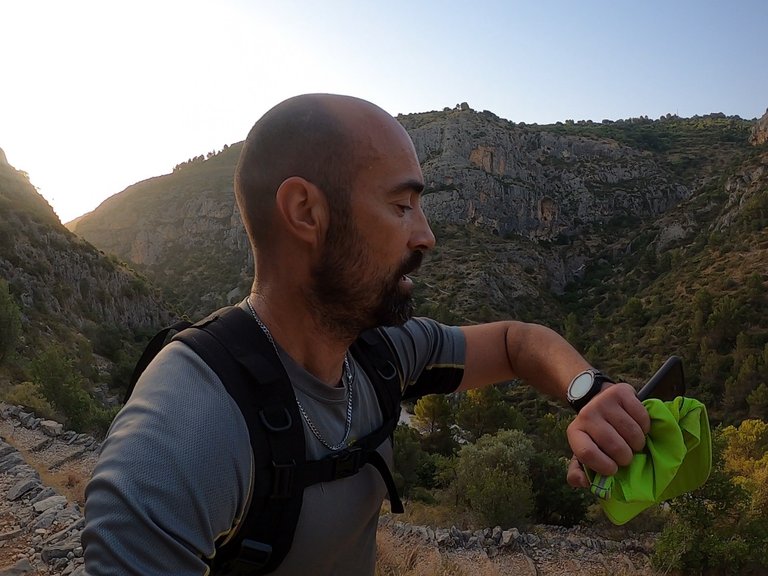 Dresden checking on time, altitude and pace, taking into account that he knows that still there is plenty of the route to do and the sun is starting to rise.
One of the interesting facts about this section of the route is that we find ourselves before the cultural heritage of "piedra seca" (dry stone) technique, declared Intangible Cultural Heritage of Humanity by UNESCO in the year 2018.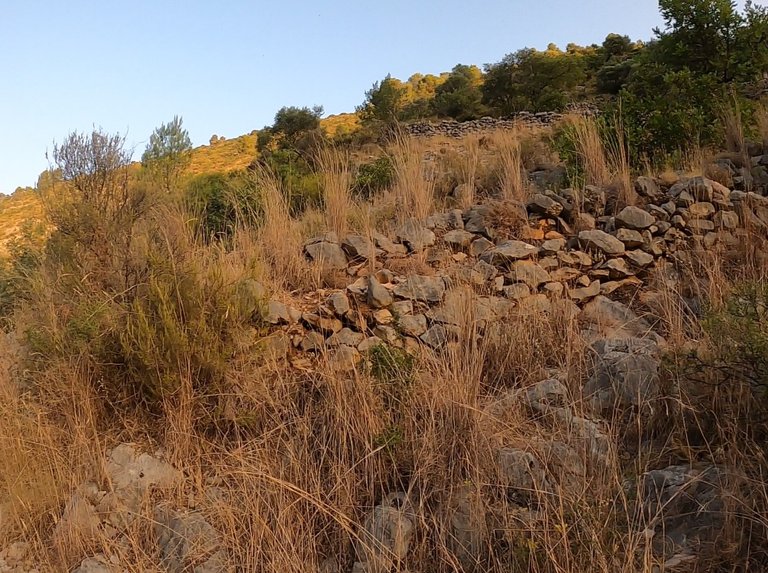 "Piedra seca" technique, farmlands on the slopes of the mountain, which are sustained thanks to those accumulated stones, sticking together without any type of mortar, and which have lasted for centuries and were built by the Moorish who occupied these lands before their expelling.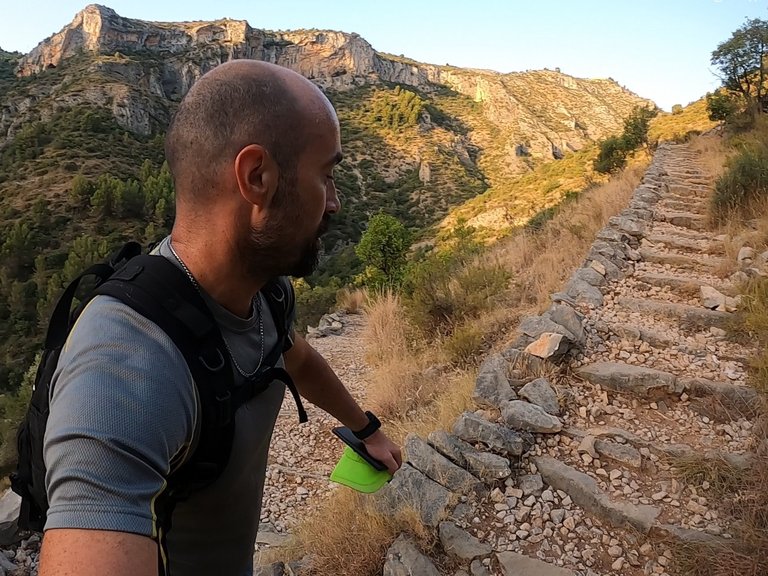 Hurry up Dresden, sun is catching you and yet plenty of carved steps and steep slopes to complete this route!
We`ll finish these series of articles in the next and final Part 3.
(Audio of the video in Spanish).
YouTube video recorded with my GoPro Hero 8 camera.
Video recorded at 1440p 60 fps 4:3.
Some photographs were taken with my Samsung Galaxy S20 Ultra 5G camera, some other are screenshots from my video.
YouTube shorts recorded with my Samsung Galaxy S20 Ultra 5G camera.
Sources on which I relied to give some accurate info about Hell's Ravine hiking route and its steps carved into the rock: (1), (2).
---
View this post on TravelFeed for the best experience.
---
---