Hiking route of the wooden walkways of the Relleu dam - Relleu town, Alicante🌳⛰️
---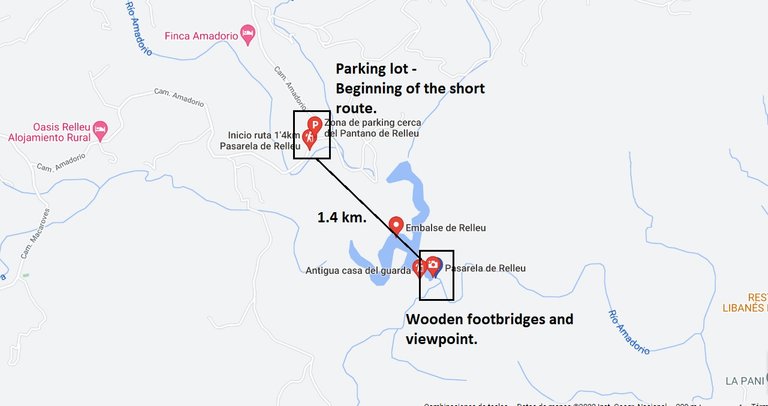 Short route option for people not wanting to do the whole route.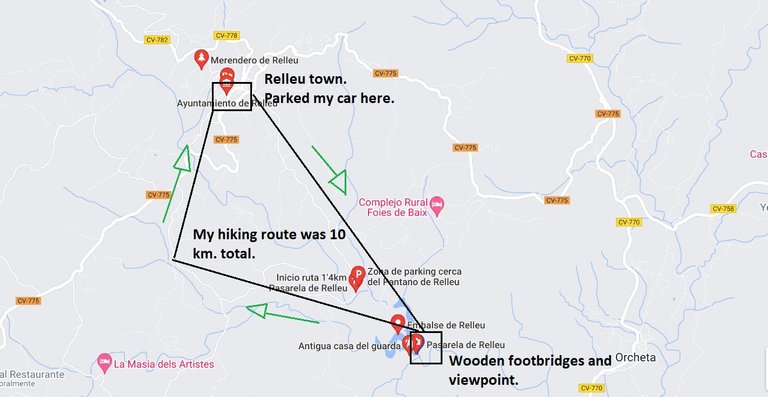 The real hiking route for people wanting to hike some.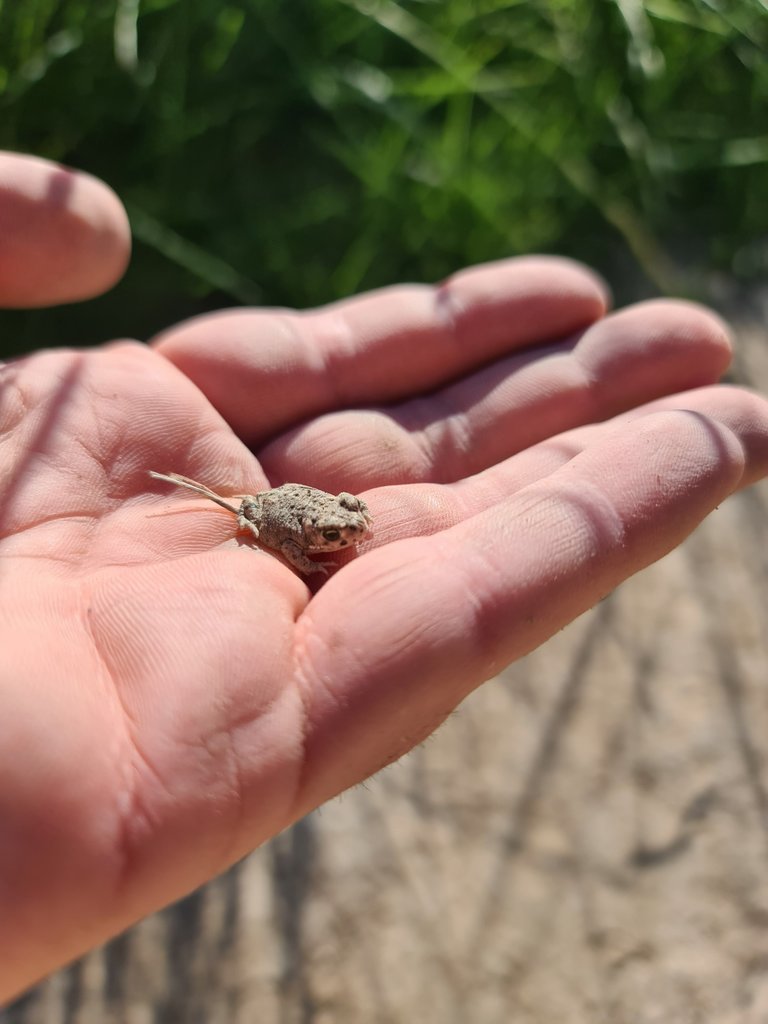 Found a small friend along the route (baby toad - Bufo bufo).
On hiking trail of the Relleu wooden walkways (if you do the complete route, it's about 10 kilometers long through well marked "horseshoe trails" -medieval routes for men on horseback that connected one village with another- and easy difficulty with a maximum altitude of 444 m.), we find the "Caminito del Rey of Alicante" (due to its certain resemblance with the famous hiking trail of Malaga wooden footbridges with the same name).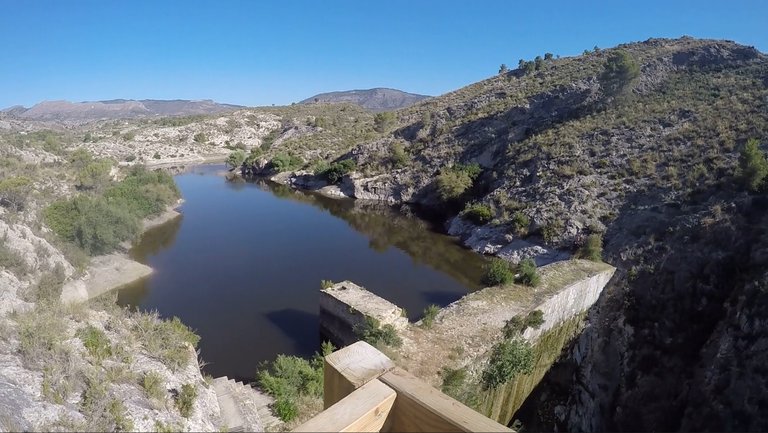 Relleu reservoir.
It's located next to one of the oldest dams in Europe, which was built at the end of the 17th century under the order of King Felipe the IV; the man in charge of the project was the Renaissance engineer Antonelli.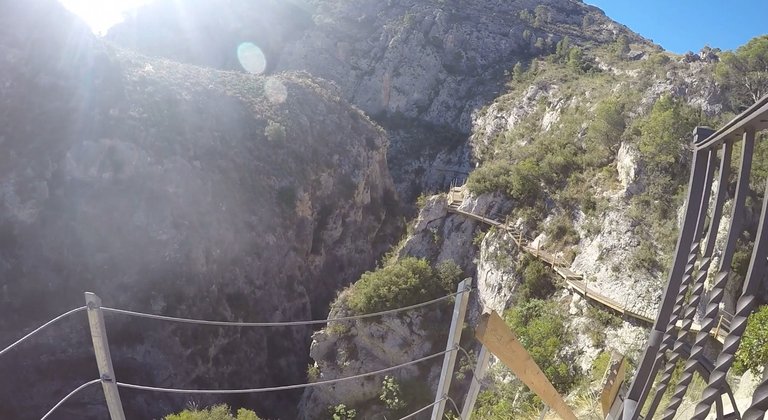 Beginning of the wooden walkways.
At 50-meter-high, the wooden footbridges run for 200 meters long through a defile in which the Amadorio river flows and the entire area is considered a nature reserve and wetland, with diverse fauna such as Bonelli's eagles or wild boars.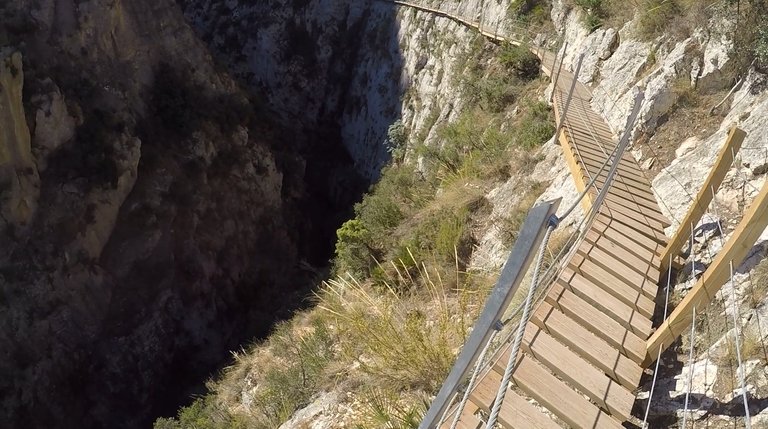 Depth of the gorge, between 50 and 60 meters high (1).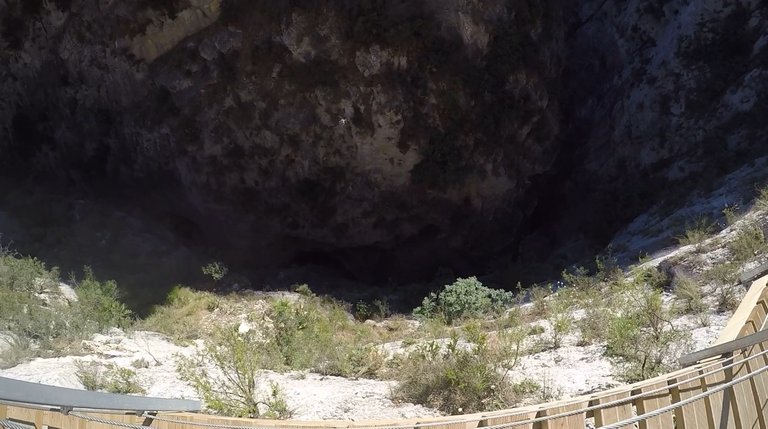 Depth of the gorge, between 50 and 60 meters high (2).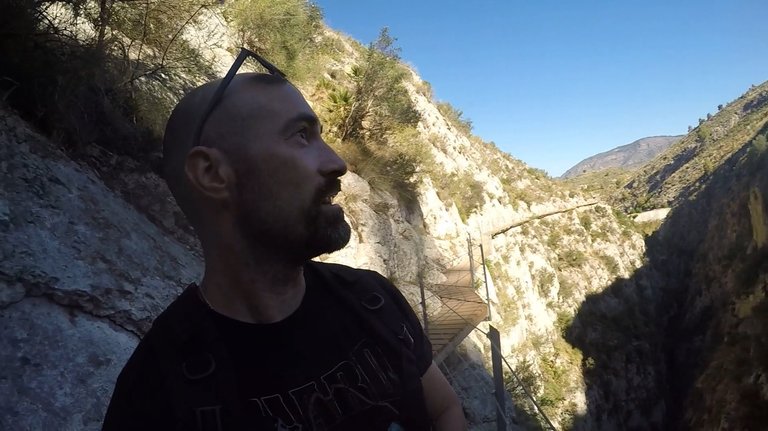 Dresden spotted a Bonelli's eagle.
If you're planning to do this hiking route, I recommend you booking in advance (using the number provided on the website that I have provided in the link at the beginning of this article) and you must pay €2.50 for entry, per adult person.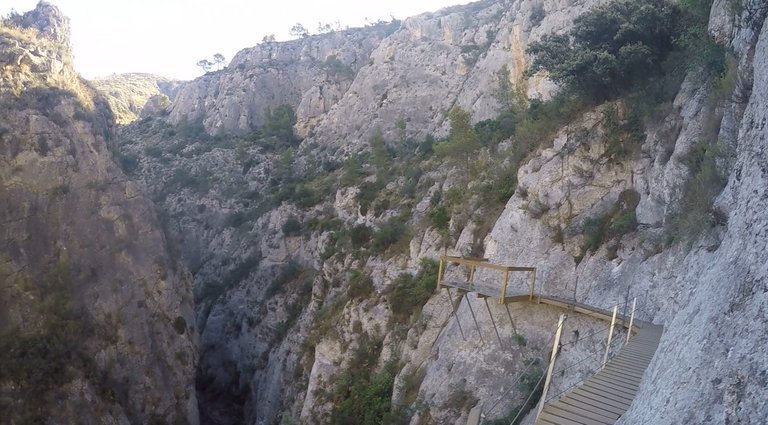 Floating glass platform viewpoint (1).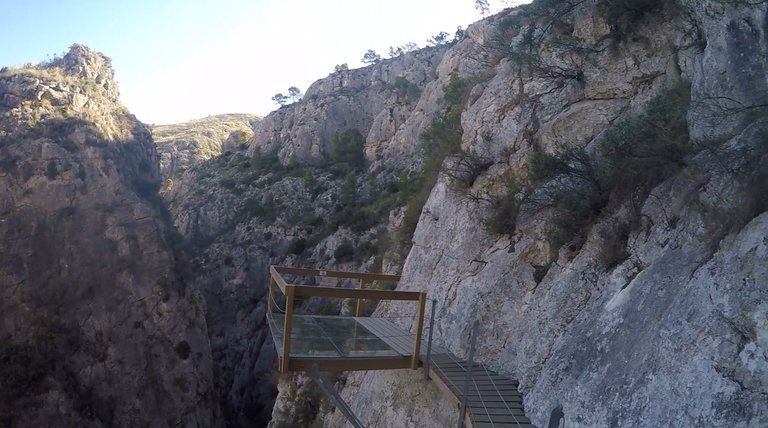 Floating glass platform viewpoint (2).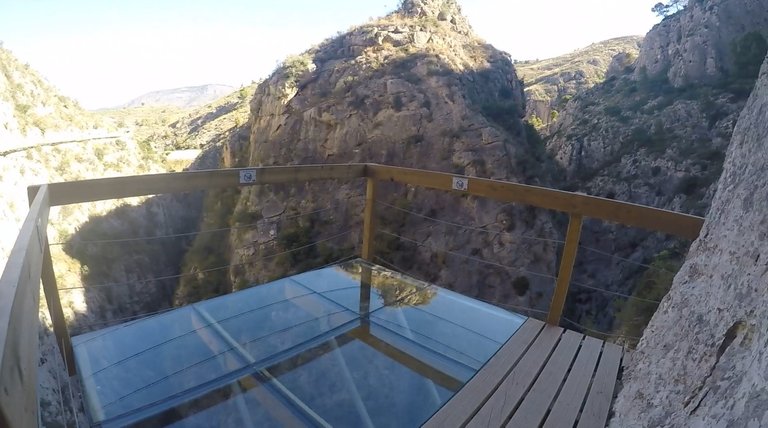 Floating glass platform viewpoint (3).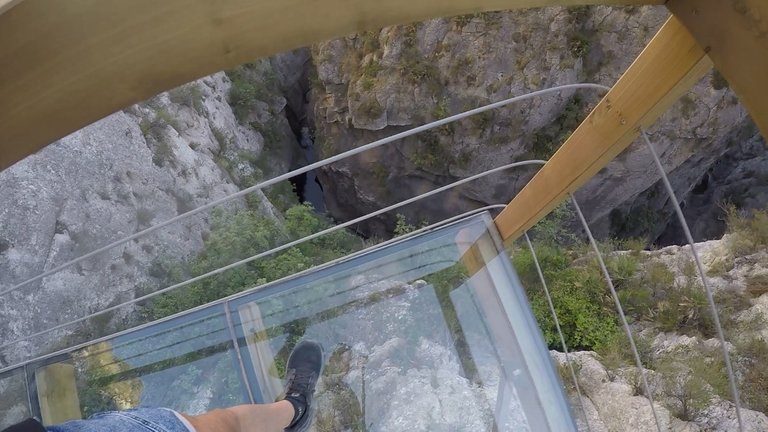 Not recommended for people with a fear of heights.
In the town it's believed that footbridges will continue to be added, thus lengthening the distance traveled over the gorge, although the date is yet unknown.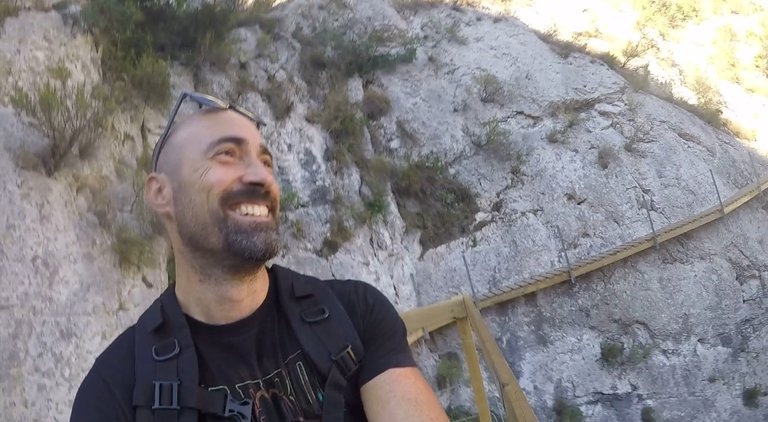 Dresden enjoying the experience.
(Sorry for the poor audio but I inadvertently left the scuba housing on the GoPro.)
Video recorded with a GoPro Hero 8.
Photograph of the baby toad (Bufo bufo) made with my Samsung Galaxy S20 Ultra 5G camera.
Rest of the photographs are screenshots taken from my videos.
Screenshots of the route taken from Google Maps.
Sources on which I relied to give some accurate info about everything involving the hiking route of Relleu: (1), (2), (3), (4)
---
View this post on TravelFeed for the best experience.
---
---