Shoal of croaker fish/meagre (Argyrosomus regius) while diving at 22 meters depth 🐟🌊

---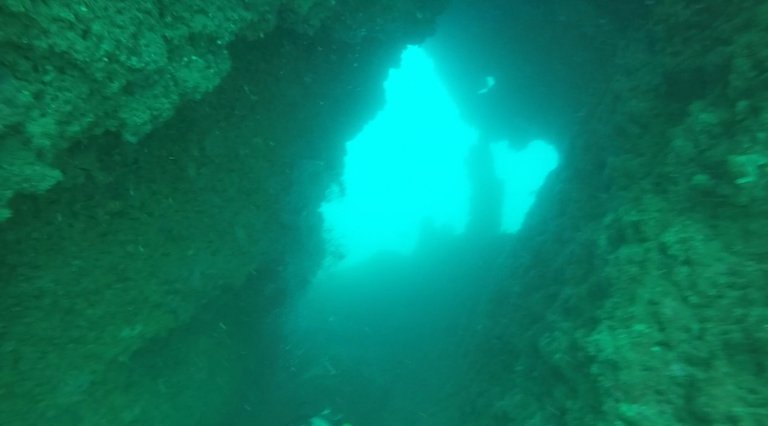 Milky, yellow and greenish environment due to depth and sea stirred up.
The poor sharpness of the video is both due to the facts that the water was a bit milky (because of the sea stirred up) and due to penetration of light rays in water, in which at 22 meters depth, the environment is only visible in yellow and greenish colors, since red and orange are the first colors in the light spectrum to be lost when you dive.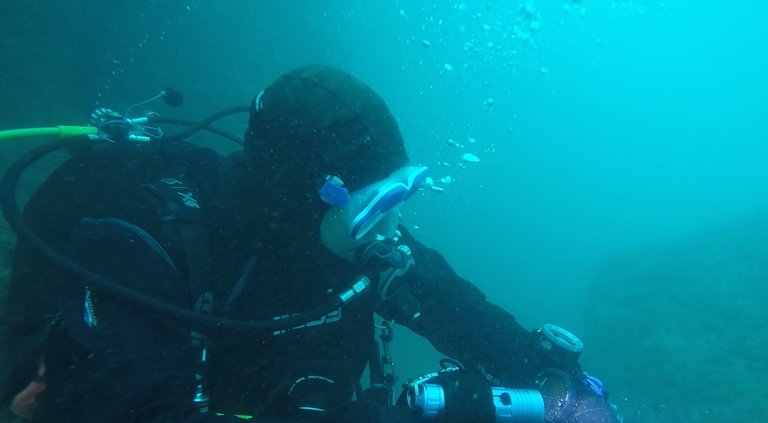 My diving partner checking depth on his computer in a shallower area.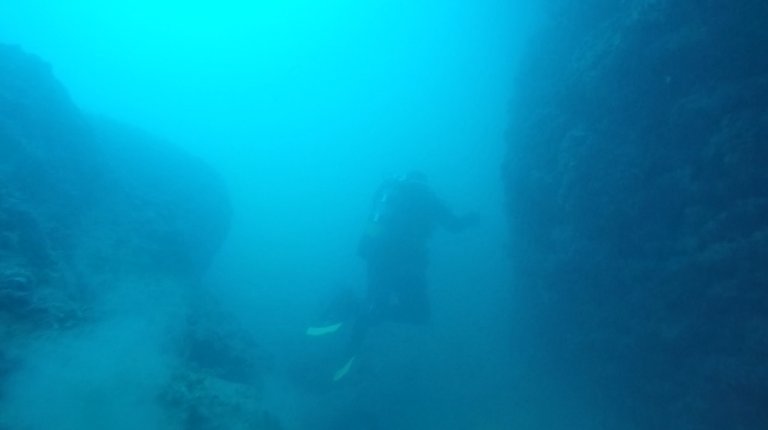 The water was really milky in shallower areas so we decided to go deeper.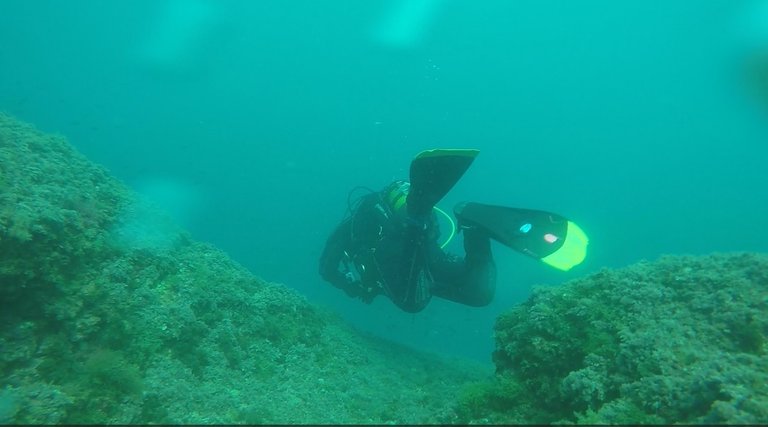 You can see here again, how depth changes colors and visibility; more yellow and greenish again at 20 meter depth and water is almost grey.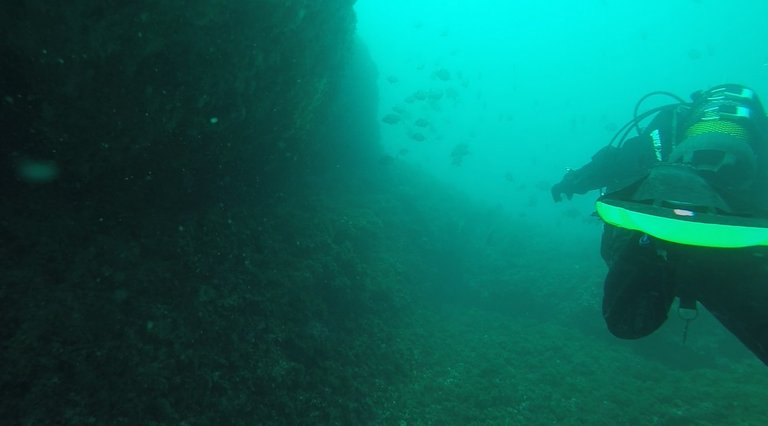 We approach a big shoal of croaker fish/meagre/shadefish (Argyrosomus regius).
As you know, the croaker fish (Argyrosomus regius) is a very appreciated fish in gastronomy and also, for those of us who dive, it's not common to find so many specimens together (at least in my case it has not been) and of this considerable size (they were around 1 meter in length).
They are nocturnal and quite voracious fish and their diet is carnivorous, their prey being crustaceans, mollusks, worms and fish (mainly gray mullets and sardines), sheltering or roaming around in the morning, very close to their dens, as was the case in this video.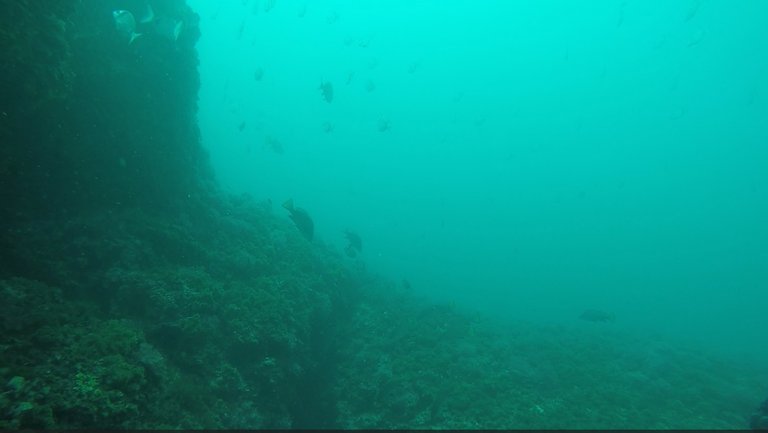 Some of the specimens from closer (10 meter distance) in the center of the image; also some specimens of sharpsnout seabream (Diplodus puntazzo) on top left corner.
In addition, in the deep crevice they had a neighbor and lived together with a forkbeard (Phycis phycis), which meat they say is delicious (although I have never tried it).
As a curious fact, baby croaker fish hide inside the mother's mouth as soon as they see any danger.
Video recorded with a GoPro Hero 8.
Photographs are screenshots taken from my video.
Sources on which I relied to give some accurate info about light spectrum under the sea: (1), (2)
Source on which I relied to give some accurate info about croaker fish/meagre (Argyrosomus regius): (1), (2), (3)  
---
View this post on TravelFeed for the best experience.
---
---