Sugar Kingdom Games NFT Blockchain Version.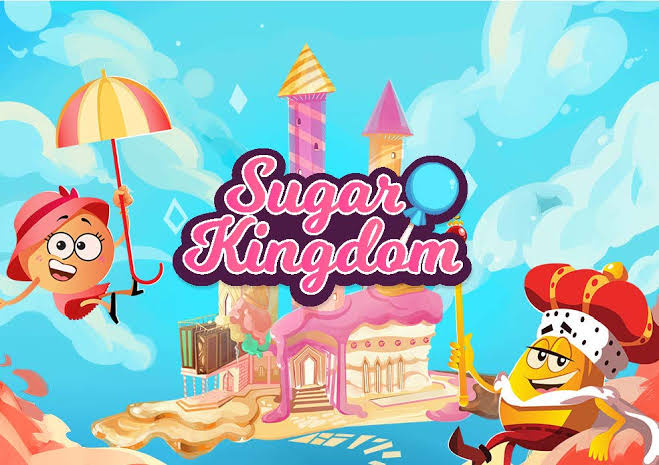 Sugar Kingdom Games NFT Blockchain Version.
The blockchain version of Candy Crush Saga that is said to be able to absorb 1 billion users is Sugar Kingdom.
Sugar Kingdom is not just a game for blockchain users, but a game that can introduce Blockchain technology to millions of people. If you have played Candy Crush Saga, this game is the blockchain version.
The difference is, in Sugar Kingdom, we can get rewards in the form of crypto tokens and become the owner of the items in the game, because all of them are NFT. Sugar Kingdom is developed by apps International Group Corporation, a Blockchain gaming company. Since this is a blockchain game, there must be a token too, the token itself is a Candy token running on top of the BSC.
Why is Sugar Kingdom different?
The first is free NFT.
Of course, for those of you who are already familiar with this game, you must have bought 150 Candy tokens at the TGE pancake swap on April 12, lucky for those of you who have got it.
The second, easy to play.
If you have played Candy Crush Saga, this is the blockchain version and different from other games that take time to learn the ecosystem. Sugar Kingdom is easy to play, easy to play for all ages and most people are familiar with the gameplay, just swipe your finger.
The third, free-to-play.
The barrier for play to earn games is usually NFT is expensive, the initial capital is large, but in Sugar Kingdom, it's free-to-play, anyone is free to play.
Fourth, the game is short.
While other games may be time consuming, in Sugar Kingdom, the games are short and can be played in between our activities. At the same time refreshing, all get money. Great right?
The fifth, Sugar Kingdom is adapted from a phenomenal game.
Sugar Kingdom is adapted from Candy Crush Saga, where Candy Crush Saga is played by one billion people on the playstore and is ranked as the second most played puzzle game on the Appstore. That's why the goal of the sugar kingdom is to be played by many people.
The sixth, we can get more coins with NFT.
The seventh, Sugar Kingdom has been audited by Solidity Finance.
The eighth, which is unique is that we can create our own Sugar Kingdom kingdom.
As for the gameplay itself, you don't need to explain too much, because you already know. There are three types of games that we can play, namely sweet mode or PvE, duel-mode or PvP, this versus with other players, and savage mode where we can bet here.
The game itself according to the road map will be launched in April 2022, in Sugar Kingdom, we can be part of the sugar Kingdom kingdom. To be part of the kingdom, we must have royalty points, later we can hold these positions.
If we are part of the sugar Kingdom, we will get various privileges such as special tickets to enter special events, get daily report income in Sugar Kingdom, get a percentage of the global player share, have the right to vote to determine decisions, and many more.
Those who are not part of the Sugar Kingdom kingdom, can provide support to the king in the form of influence points, also get bonuses based on their lord level or king level.
Sugar kingdom also has a land system or virtual land, the metaverse world is called Mount Chocolympus. There are three hundred fields at the very bottom, there are two hundred fields in the middle or on the slopes and there are a hundred fields at the very top. This land can be upgraded and serves as a hub for players to gather.
The function of the land is to get additional income by changing the commission, because sweet mode can only be played in this land. When players play in sweet mode, 20% of their income will go to the land owner's pocket.
The upgraded land will add a bonus to its Earnings and can be named as the land owner likes. Celebrities can customize their land and interact with their fans.
In addition to the candy tokens that we discussed earlier, Sugar Kingdom also uses a dual token system. The first is candy, the second is chocolate. Candy runs on BSC and has a maximum Supply of 100 million tokens only with the allocation for the seed sale on a cliff 4 months and after that it will be divided linearly by twelve percent every month.
For strategic sales, there is a cliff of 3 months and a linear 13 percent per month after that. For public sale, there is no Cliff and will be divided by 20% every month. The candy utility is for buying NFT, buying virtual land, fighting, and staking.
The second token is a chocolate token. Chocolate is the token game currency with a fixed supply of 500 million tokens. 100% for community incentives. So various prizes in games, contests, and others using this chocolate token. The chocolate token will be released 2.22 percent every month. Utility of chocolate token works for DAO, rewards, and staking.
What is the NFT Utility of sugar kingdom?
The first, to get more candy tokens in duel mode and sweet mode. Because every NFT has multiplayer based on its rarity.
Second, to be able to play more often. Each user, has a limited opportunity to play without NFT. The quota is reset every 24 hours. In addition to the multiplayer earlier, each NFT also has stamina based on its rarity level. This stamina is what we use as playing quota.
Third, we can also stake our NFT to get additional income.
Only 10,000 NFT characters divided into five categories. 40,000 COMMON NFT, 26,000 uncommon NFT, 18,000 Rare NFT, 10,000, MYSTIC NFT, 6,000 Legendary NFT.
How about the Sugar Kingdom roadmap?
In Q1 2022, Candy tokens IDO. When the day has been done in the community and several other launchpads. Community as we know, is one of the best cross chain Launchpads in polygon, Community Lunchpad is different from the others. Because without lottery, tierless, and with small funds.
In Q2 2022, the land and tournament systems are net play. Then the burn mechanism and INO will also be introduced. Also to be released Tower Defense. In Q3 2022, chocolate tokens are released. Introduced the system of followers and clans.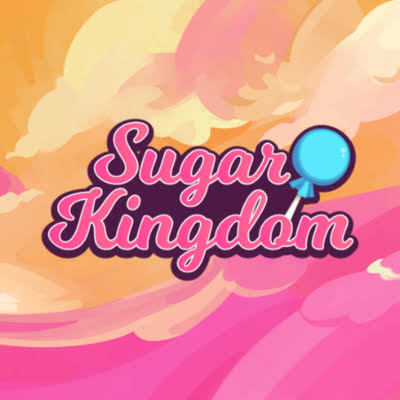 The game is ready and developed by apps International Group corporation. The CEO is Francisco Linzuain, the art director is Marcelo Crespo is the Head of design of the sandbox. The tech lead is Adrian Pariente, Creator of a game that has been downloaded more than two million times on Google. Tech lead advisor Jose Ignacio Mazzara is head of blockchain technology at decentraland. CFO Pablo Moauro is the chief economist of the country's banking association.
Sugar Kingdom has raised more than two and a half million dollars to develop the game and is supported by more than 50 partners. So can sugar Kingdom match the success of Candy Crush Saga ..?
Source Images :
https://icodrops.com
https://www.publish0x.com
---
---