Weekend Activities with Colleagues. (Sunday, 05/02/2023).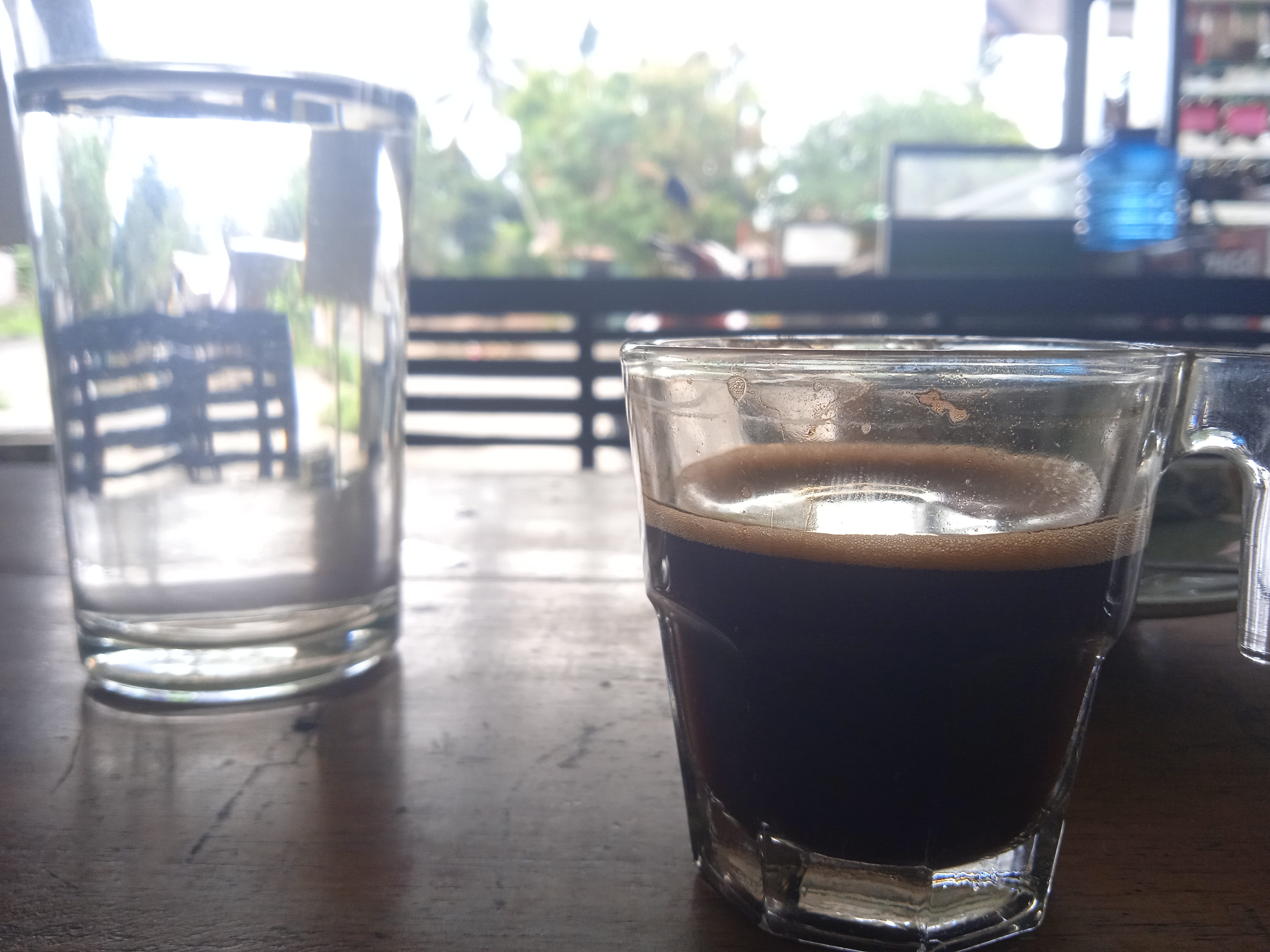 Weekend Activities with Colleagues. (Sunday, 05/02/2023).
How are you all friends..?
Best wishes to you.
How are you friends today..?
See that question mark, I hope today will be a good start to achieve good fortune, which is better than the previous days.
Morning comes back to greet the soul that is reaching for dreams, the alarm rings indicating 05.45. WIB. I immediately got out of bed and headed to the bathroom to clean myself, then my activities went through performing the Subuh prayer.
Around 06.30. WIB, I immediately carried out morning sports activities, the exercise I did this morning was cycling with community colleagues. My colleagues and I carried out this activity at the Peak of Telaga Maneh Bireuen, before going there we first gathered at Bireuen city park.
My colleagues and I continued to paddle the bicycle slowly to the top, the journey to this place took extraordinary stamina. Streams of sweat drenched my body, the hot weather accompanied my journey and my colleagues to the top.
After going through a long and tiring journey, finally my colleagues and I arrived at the top. We immediately took time to rest for a moment while enjoying the beauty of nature, beautiful scenery and fresh air to accompany this break.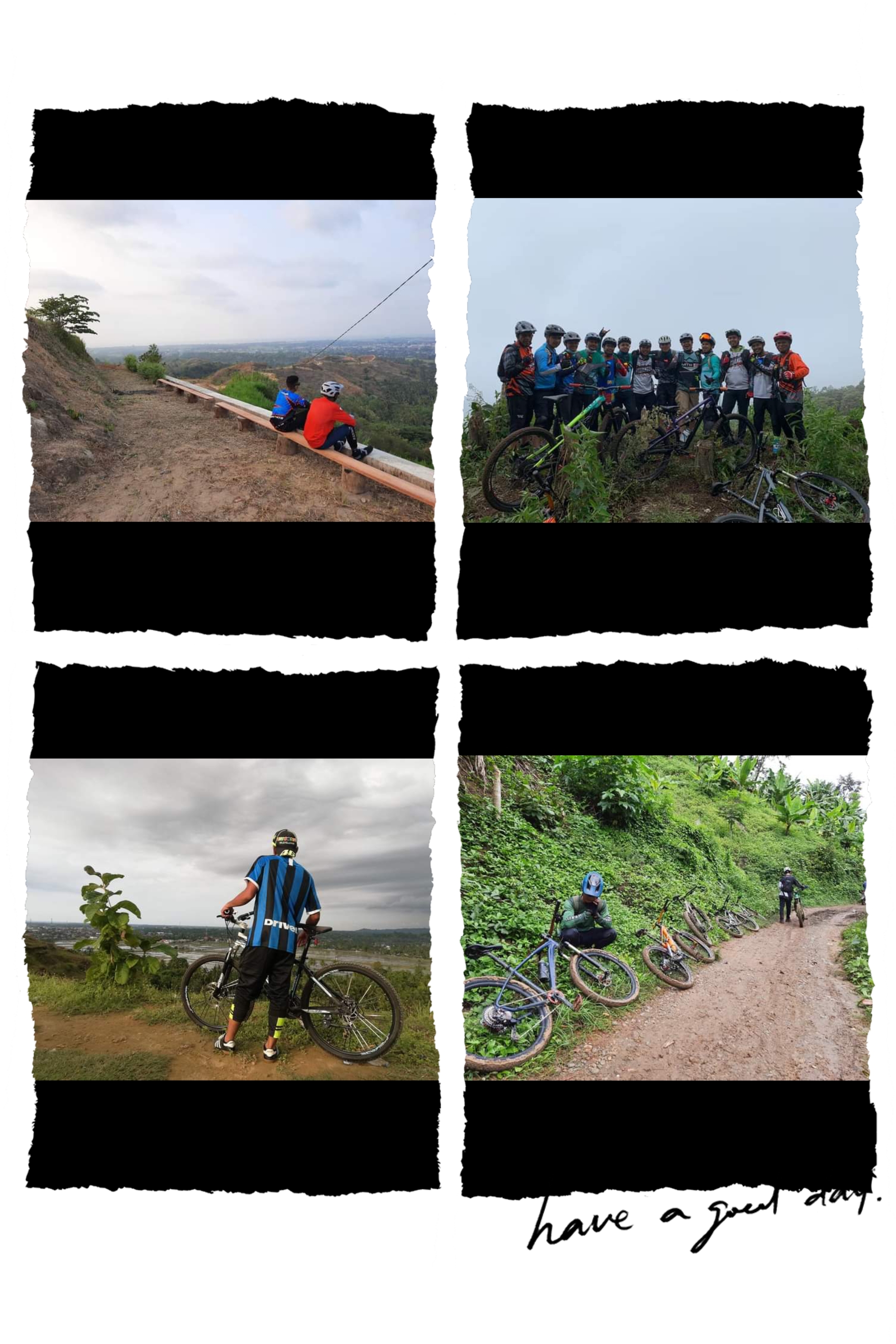 We also had time to ride our bicycles at the top across several sections of the road, a route that was so difficult that it stimulated our adrenaline. This morning's exercise was really very draining, I had several times to take time to rest before actually finishing this morning's exercise.
Meanwhile after the sport, I immediately continued the next activity. Around 11.30. WIB, I went to Peusangan Siblah Krueng Village to attend a thanksgiving event at a friend's house, the trip took 20 minutes to get to the location.
Upon arrival at the location of the event, several colleagues were also seen to have arrived earlier. I immediately met with colleagues and chatted for a while, then we immediately enjoyed the food menu that was served.
After eating a variety of food menus, my colleagues and I immediately thanked friends who today served us with various food menus. Next, my colleagues and I immediately returned to our homes to continue the next activity.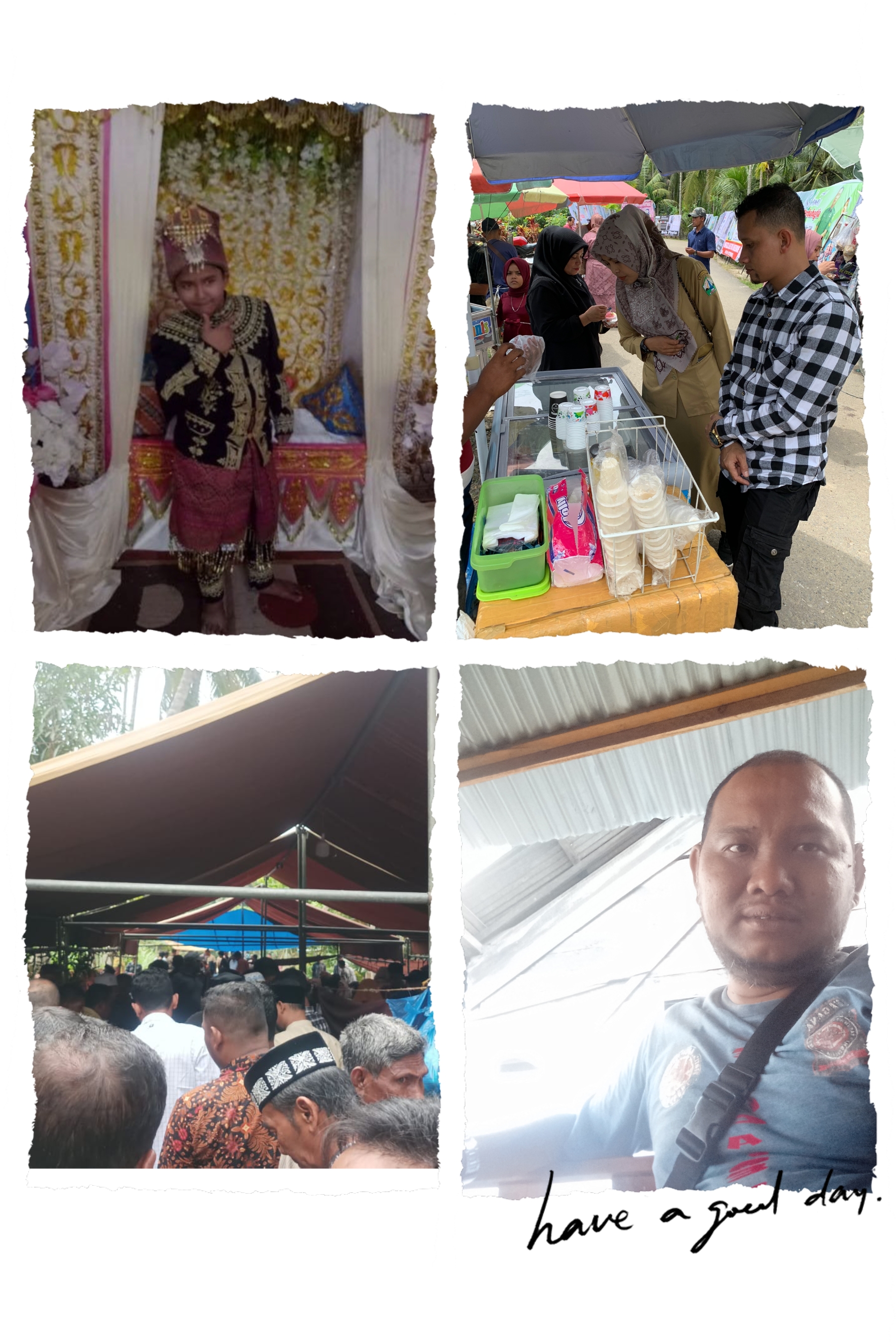 But on the way back home, I stopped for a moment at the Matang Geulumpang II Peusangan city market. The goal is to buy durian fruit, since durian fruit is currently at a very cheap price.
The price of one durian is priced at Rp. 25,000 - 50,000, the price depends on the quality of the fruit and the size. I immediately chose six large durians to take home, and I also did not forget to stop by the stalls of street vendors to buy lato-lato games.
Previously, when I was at the Kauri (festival/thanksgiving) event, the children had called and ordered to buy lato-lato toys. So finally I took the time to buy the game, finished with the activity at the market, I immediately returned home.
When I got home, I immediately cleaned myself and performed the midday prayer. Then I take time to rest for a while and spend time for my children and family.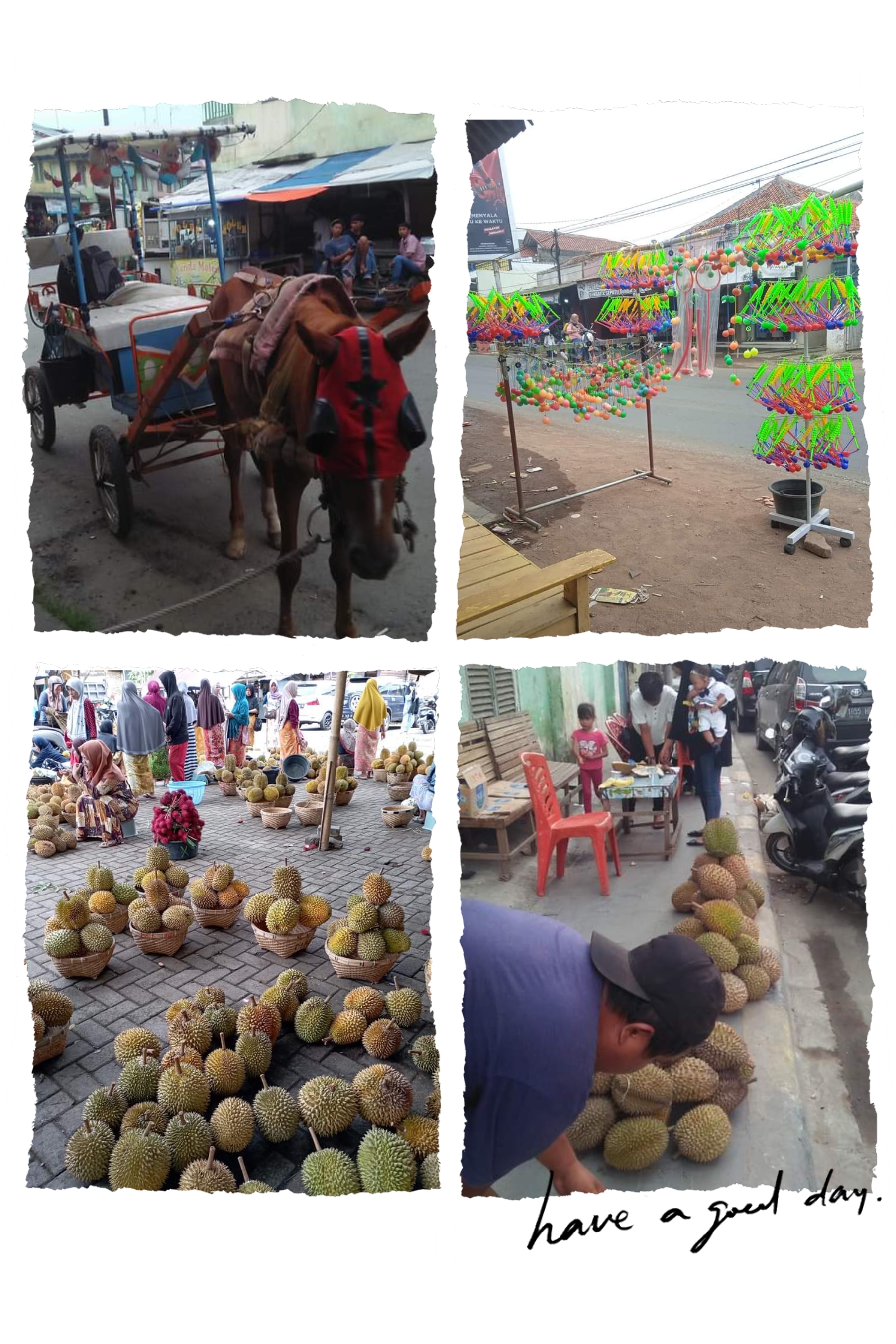 However, at around 15.05 WIB, my android smartphone rang. One incoming call from a friend turned out, I immediately picked up the incoming call. It turned out that my friends invited me to enjoy a cup of coffee in one of the places.
Not long after, colleagues arrived at the house. My colleagues and I went straight to the agreed location, we enjoyed a cup of coffee at the top of Mount Salak, North Aceh District. The trip to the agreed location takes thirty minutes.
My colleagues and I stopped at the Puncak Hill Resto Cafe, where we relaxed for a while while enjoying a cup of coffee. This place presents a very beautiful view, thick fog enveloped us together this weekend.
Before enjoying a cup of coffee, my colleagues and I first perform the Asr prayer at the prayer room. Cafe Puncak Hill Resto also provides various public facilities for visitors, so visitors don't need to worry when they arrive at this place.
Apart from serving authentic coffee drinks from the land of Gayo Aceh, Cafe Puncak Hill Resto also provides a variety of other foods and drinks. All menus here are priced at affordable prices.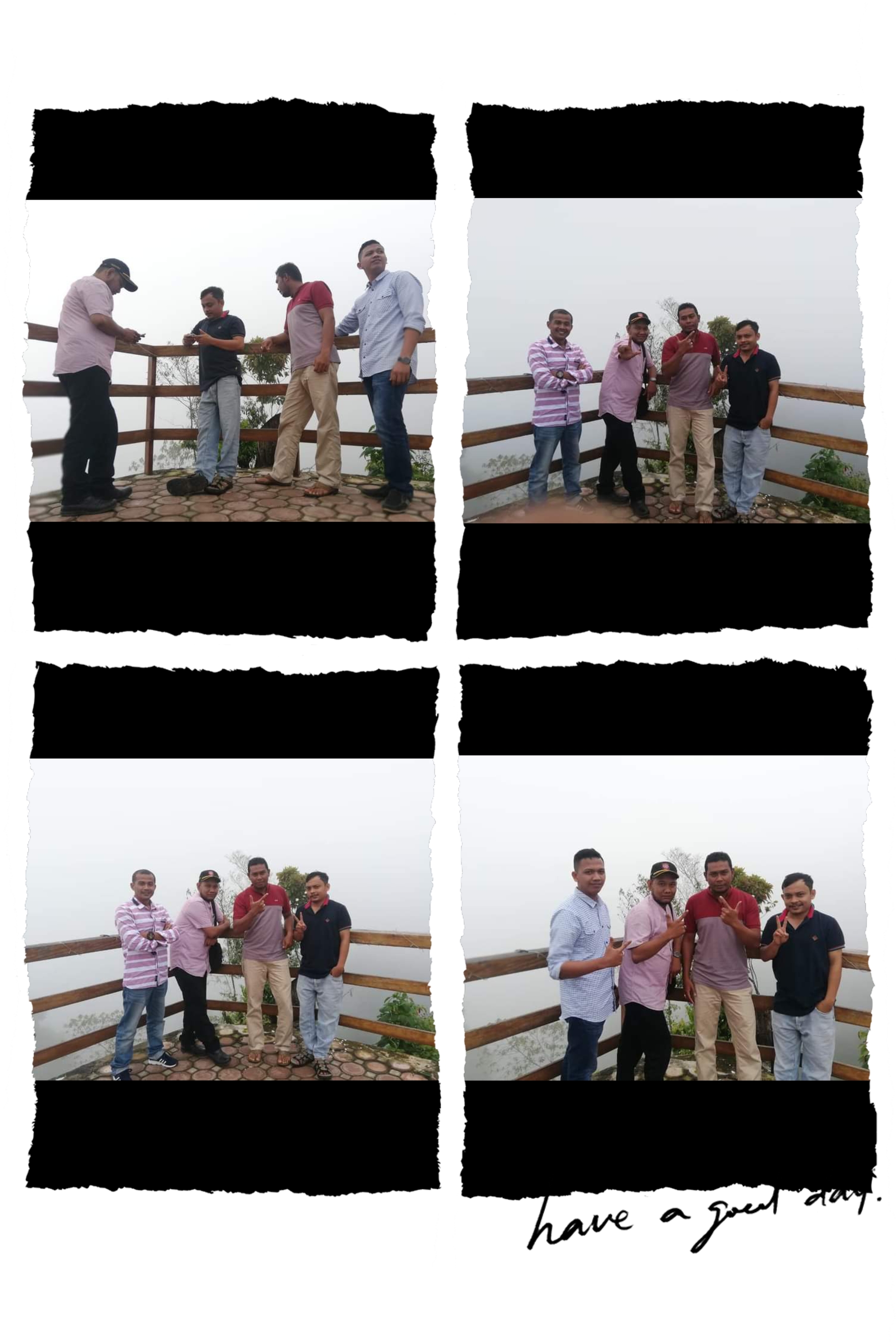 The fresh and cool air makes the endless chatter even more serious, the comfort is very clear, away from the noise it's real when you're at this peak. On holidays, this peak is very crowded visited by tourists from various regions.
When at the top, as far as the eye could see me and my colleagues were presented with views of green nature that soothed the eyes. Bone-chilling cold and dense fog accompany our togetherness.
Around 18.15. WIB, my colleagues and I immediately returned. On the way home, we were greeted by a view of the thick fog that covered the peak area. Therefore, we must be careful in speeding vehicles when leaving this peak.
Meanwhile, after the Isya prayer, what I do is enjoy a cup of coffee at Cafe Coffee Beans Bireuen. My presence in this place was not long, after enjoying a cup of coffee without sugar I immediately returned home to rest.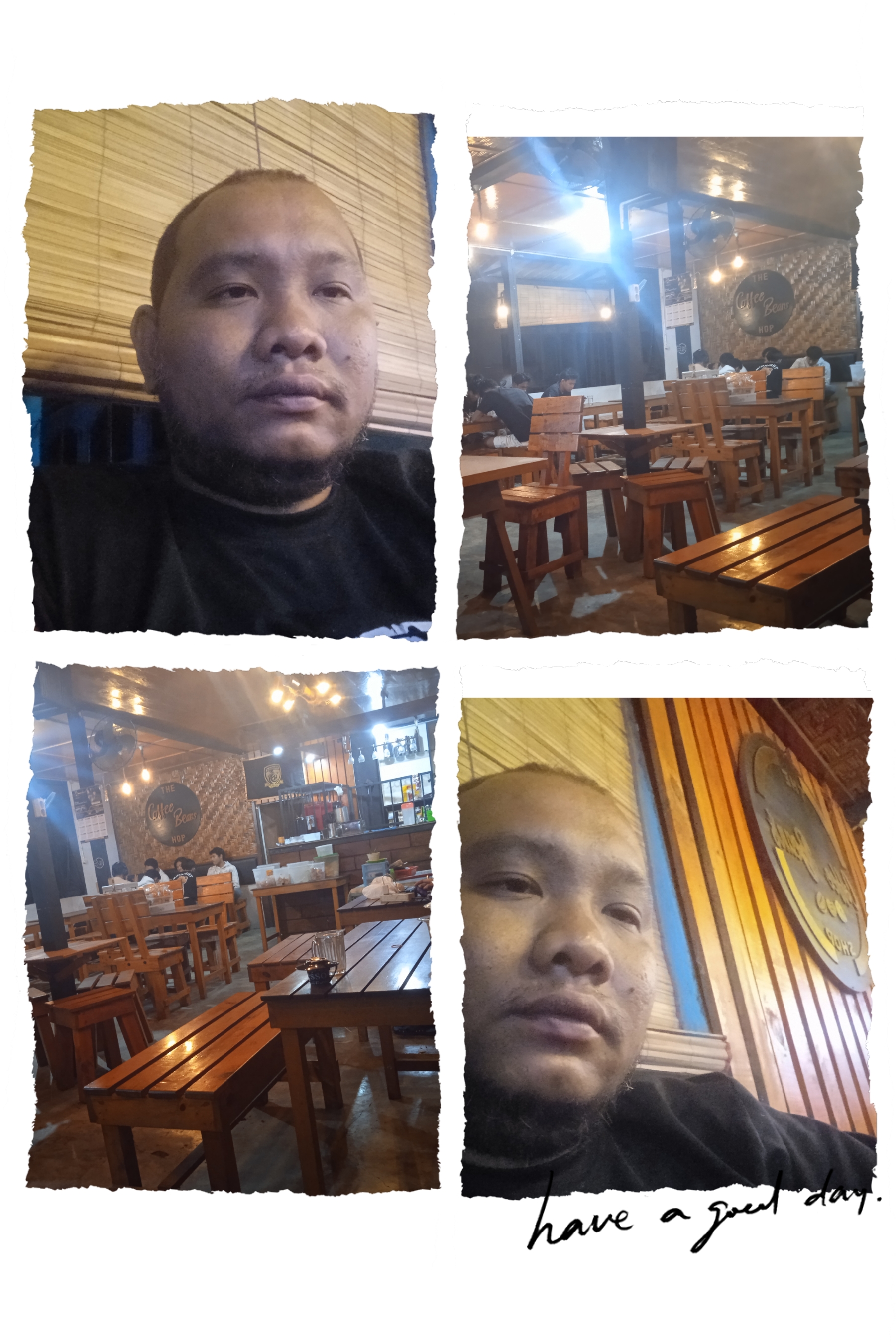 This is the journey of life that I went through on Sunday, 05/02/2023, I hope my writing can benefit all of us. Sorry if there are words that are wrong in this writing, thank you to friends who have taken a little time to read my writing.
Thank You.
---
---