A day of Golf - delicious dinner - chilling - and some work as well

Can't believe it's been sooo many years since I played a little golf.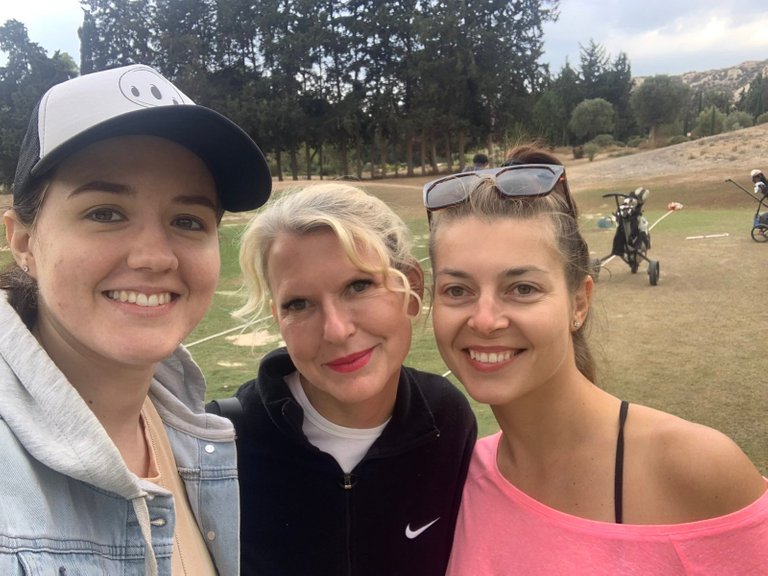 With Rocksy and Jana at the golf lesson
My friend Roksy organised for Jana, herself and myself to have a lesson with a pro at the driving range and I got to get some frustration out haha.
The coach complimented me and said that I was a natural.
It brought back so many memories of my golfing days in South Africa.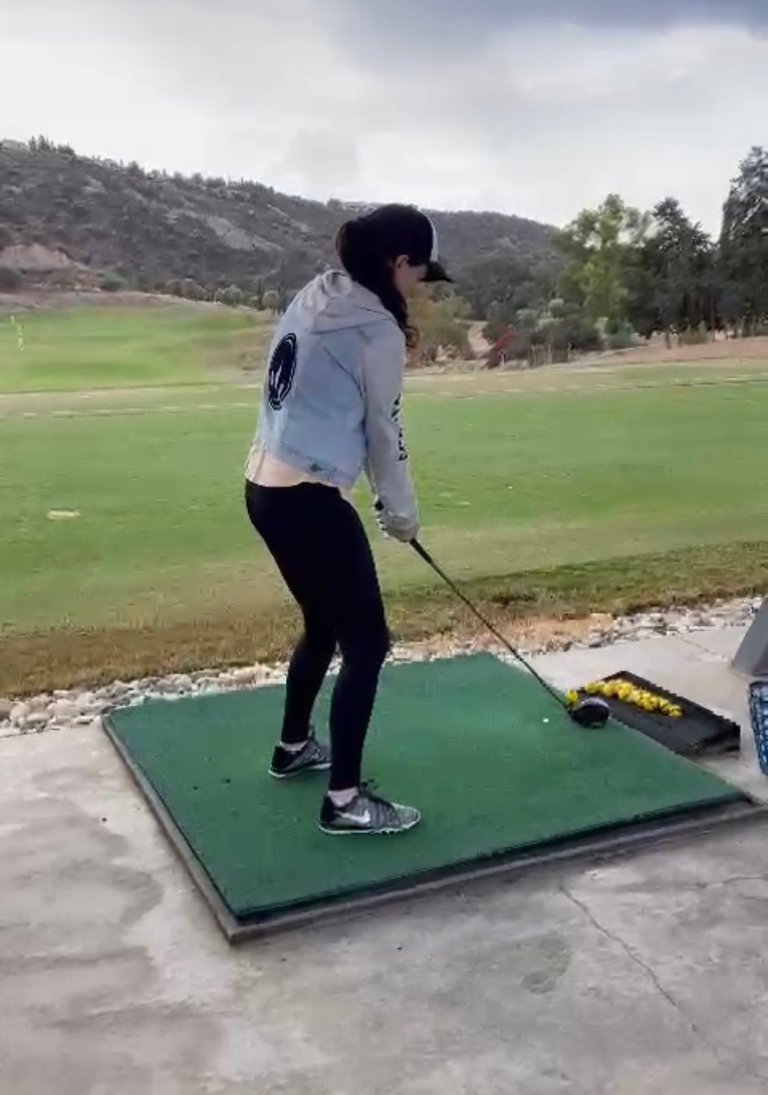 Having lots of fun and enjoying the lesson
Had a lot of fun just practicing again and we ended off the day with Rocksy taking me for some delicious Syrian Food including dips, meats and salads!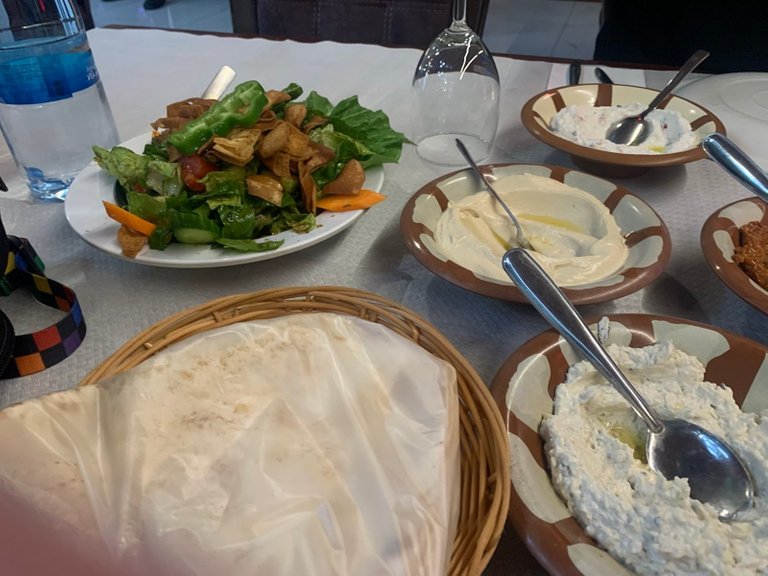 Dips, meats and salads
The food was excellent and I brought back some take-away which we polished off yesterday. I really enjoy the eastern cuisine.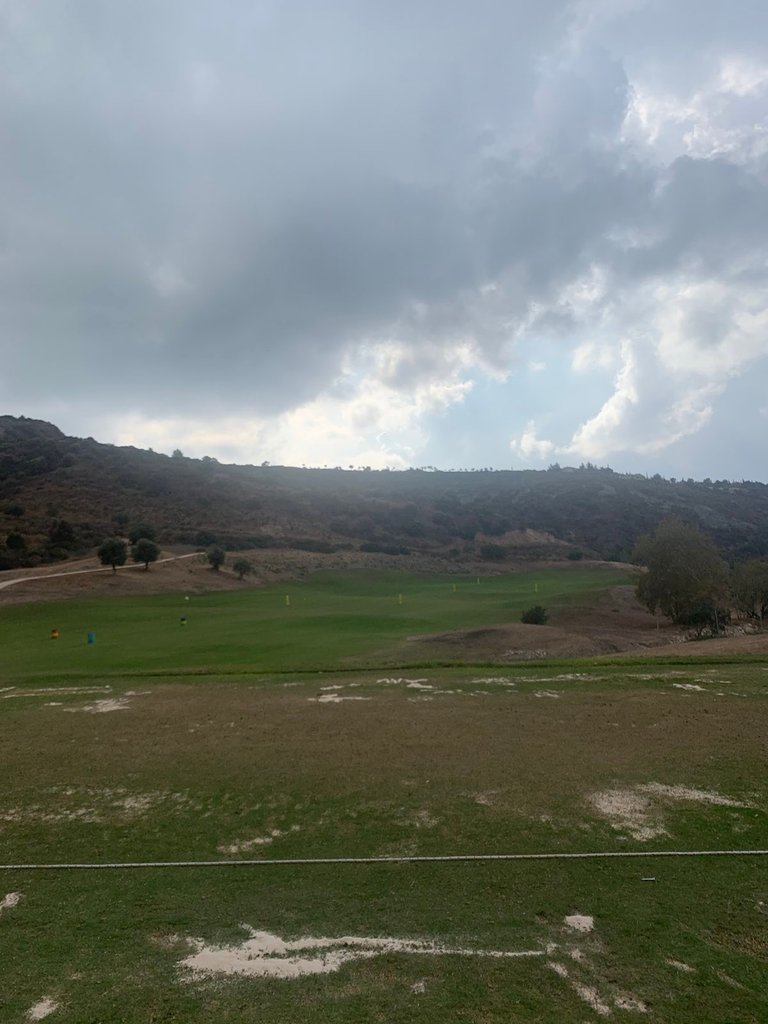 Very overcast day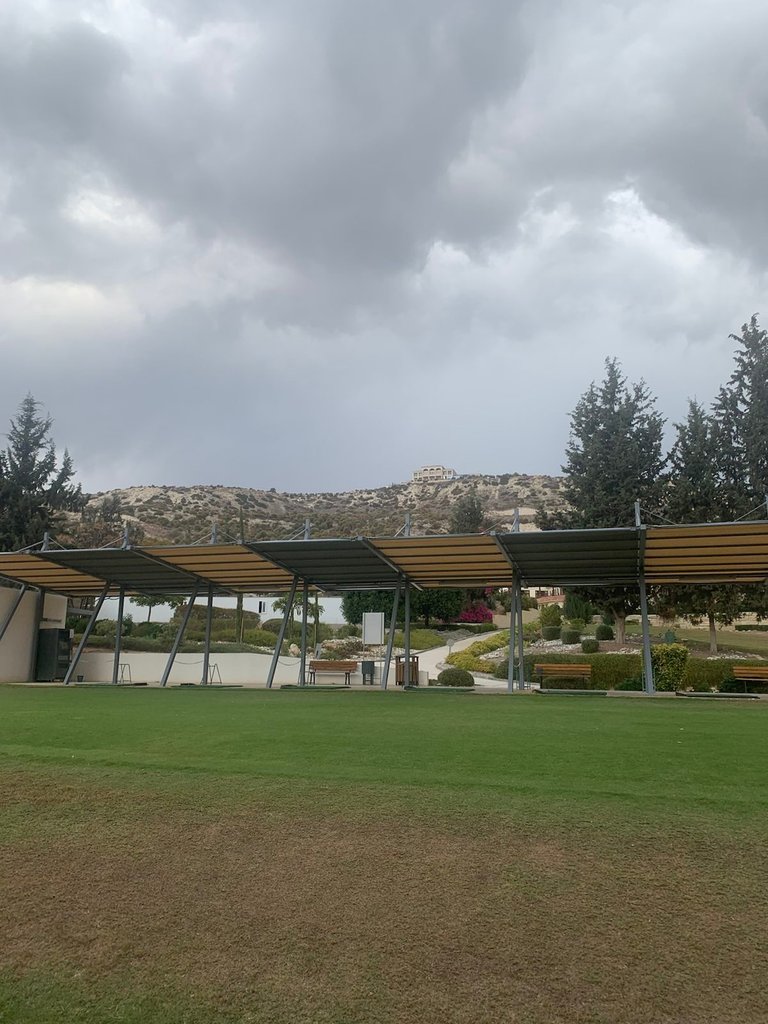 Rocksy and I caught up with news as we hadn't seen each other or had much communication for several months.
I would say it was the perfect way to spend a Saturday!
Came home and watched a series on Netflix with my mom after spending some time on the music project with my brother Lee.
We now have 12 songs completed for the project and looking forward to meeting with Jack, my older brother on Thursday to present the project to him.
This is a very exciting time for all of us as we get closer to when he will have the second drop of NFT's in preparation for the game that he is developing.
Posted using @ecency and photographs taken with my iphone.
Much love
Eden 😘
🎸🎹🎤🎶🎵🎼
---
---