Bayern Munich campeón de la "Bundesliga" y PSG campeón de la "Ligue 1"- Títulos ligueros con sabor a poco / Bayern Munich "Bundesliga" champion and PSG "Ligue 1" champion - league titles with little flavor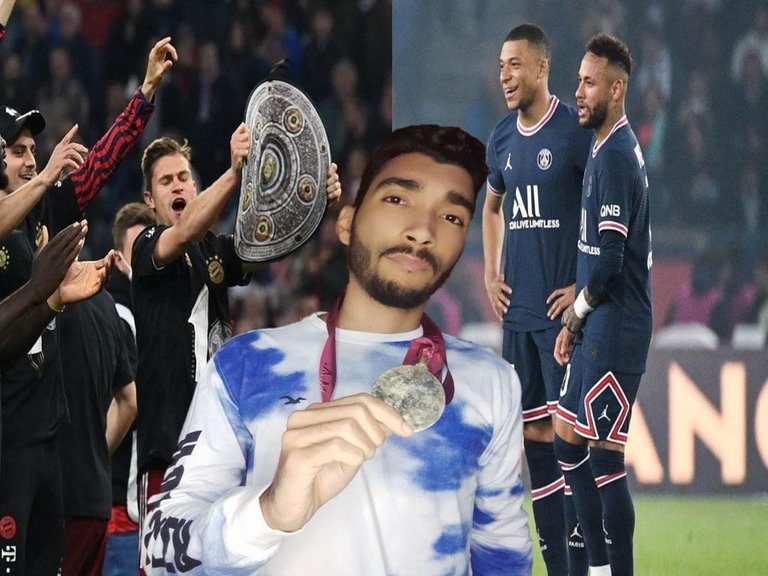 ---
ESPAÑOL
ENGLISH
---
---
Los que pudieron vivir ese momento en los diferentes partidos pudo evidenciar dos realidades distintas, por un lado se podría hablar de dos ligas que no suelen ser parejas en la pelea por la suma de puntos y poder posicionarse en esos puestos altos que tanto beneficios traen, existe un nivel abismal que viene haciendo diferencia durante varios años algunos de estos consecutivos. La Bundesliga el día de ayer saco a relucir su campeón y de que manera, decretándolo con un clásico Alemán que si bien puede ser mas o menos vistoso para algunos, no deja de ser en encuentro llamativo porque se trataba de precisamente los dos mas grandes de dicha liga, el Bayern Munich y el Borussia Dortmund, uno de ellos líder de la tabla y con la oportunidad de gritar campeón obteniendo una victoria, y el otro el mas cercano perseguidor que aunque no representaban alguna amenaza al titulo debían presentar un buen partido para así posponerle su celebración a los bávaros.
Those who were able to live that moment in the different matches could see two different realities, on the one hand we could talk about two leagues that are not usually even in the fight for the sum of points and to position themselves in those high positions that bring so many benefits, there is an abysmal level that has been making a difference for several years some of these consecutive years. The Bundesliga yesterday brought out its champion and in what a way, decreeing it with a German classic that although it may be more or less showy for some, it is still a striking encounter because it was precisely the two biggest of the league, Bayern Munich and Borussia Dortmund, one of them leader of the table and with the opportunity to shout champion obtaining a victory, and the other the closest pursuer that although they did not represent any threat to the title they had to present a good game to postpone their celebration to the Bavarians.
---
De manera resumida no seria un partido muy peleado, no se observaría constantes disparos al arco haciendo trabajar a los respectivos arqueros, serian mas los acercamientos a las áreas chicas en espera de alguna equivocación para ser aprovechadas. Durante todo el partido el Bayern mantendría la ventaja en el marcador, comenzarían el primer tiempo con dos goles dejando a primera vista lo que se avecinaba, solo recibirían una respuesta en los primeros minutos del segundo tiempo desde el punto penal colocando las cosas por algunos momentos en duda ante un posible empate que nunca llegaría, el Dortmund no seria capaz de conectar líneas con su delantero estrella Haaland para lograr su cometido ante un Bayern Munich que a criterio propio no es el mimo club alemán arrollador que tenia todas las fichas para conquistar absolutamente todo esta temporada, de hecho el titulo de la Bundesliga seria un paño de agua fría ante una muy mala temporada donde quedarían fuera de manera muy grosera con goleada de la copa alemana y eliminados en 4tos de final ante el Villareal en la Champions League.
In short, it would not be a hard fought match, there would not be constant shots at goal making the respective goalkeepers work, it would be more the approaches to the small areas waiting for a mistake to be taken advantage of. Throughout the match, Bayern would keep the advantage on the scoreboard, they would start the first half with two goals leaving at first sight what was coming, they would only receive an answer in the first minutes of the second half from the penalty spot, putting things in doubt for a few moments before a possible tie that would never come, Dortmund would not be able to connect lines with their star striker Haaland to achieve their goal against a Bayern Munich that in their own criteria is not the same overwhelming German club that had all the chips to conquer absolutely everything this season, in fact the Bundesliga title would be a cold shower after a very bad season where they would be out in a very rude way with a German Cup defeat and eliminated in the 4th round against Villareal in the Champions League.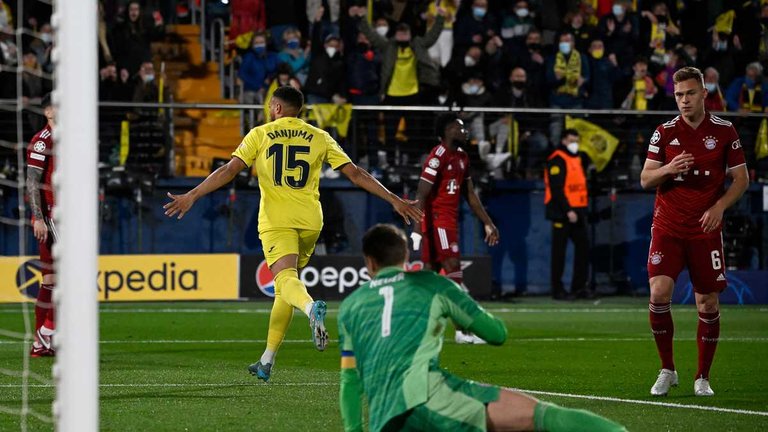 ---
Moviéndonos un poco por Europa nos encontraríamos con el segundo campeón, esta vez de la Ligue 1 y seria un club que a principios de esta temporada estaría en boca de todos por las ilusiones que generaba en su fanaticada, les hablo del PSG, el club Frances de las estrellas sin exagerar en su apodo ya que el club se han caracterizado por tener en su plantilla lo mejor de lo mejor del futbol, pero lo de esta temporada seria el todo por el todo con impresionantes fichajes con mira a una de las competiciones mas prestigiosas la Champions League, el Paris Saint Germain es amplio dominador de su liga local, es una de las ligas con menos competencia que existe entre las mas top de Europa, pero la orejona solo se conformarían con verla de reojo en diferentes temporadas donde llegaban a instancias decisivas e incluso una final, todas estas oportunidades terminando en fracaso, esto llevaría a los responsables del club a tomar acciones mayores para cambiar este destino y seria como antes lo mencione los fichajes bombas. Uno de estos y el mas resaltante no solo por el jugador sino también por el proceso por el cual se dio fue el del argentino Lionel Messi quien dejaría el club de toda su vida el FC Barcelona por unirse a las filas francesas y subirse al sueño de ganar la Champions League, antes de la llegada del astro argentino ya se podían mencionar nombres dentro de la cancha como el de Neymar Jr y Mbappe, era impensable que con semejante plantilla existiera algún rival que les pudiera hacer frente, pero señores esto es futbol y nos demostró una vez mas que para poder conquistarlo hace falta algo mas que grandes nombres y esto lo viviría en carne propia el PSG quienes transitarían por un camino espinoso esta temporada, mas que títulos ofrecerían decepciones a su fanaticada los cuales maximizaban cada error por lo antes mencionado de la ilusión con los fichajes bombas. Quedarían fuera de la Super copa de Francia y una de las eliminaciones mas dolorosas quedar fuera de la Champions League en los octavos de final ante el Real Madrid que cabe mencionar fueron amplios dominantes de los partidos tanto de ida como de vuelta el club Frances, sin embargo seria ese plus extra de los merengues para poder remontarle la serie al PSG y lograr una increíble victoria, dejando así al igual que al Bayern Munich el titulo de su liga local la Ligue 1 para salvar la temporada, cosa que tampoco resultaría del todo bien ya que se despedirían con la mínima necesaria para coronarse campeón obteniendo un empate ante el Lens.
Moving on to Europe we would find the second champion, this time of Ligue 1 and it would be a club that earlier this season would be on everyone's lips for the illusions generated in their fans, I speak of PSG, the French club of the stars without exaggerating in its nickname as the club has been characterized by having in its squad the best of the best in soccer, but this season would be all for everything with impressive signings with a view to one of the most prestigious competitions, the Champions League, Paris Saint Germain is widely dominant in its local league, it is one of the leagues with less competition among the top leagues in Europe, but the crown would only be satisfied with seeing it out of the corner of their eye in different seasons where they reached decisive instances and even a final, all these opportunities ending in failure, this would lead those responsible for the club to take major actions to change this fate and it would be as mentioned before the bombshell signings. One of these and the most remarkable not only for the player but also for the process by which it was given was that of the Argentine Lionel Messi who would leave the club of his life FC Barcelona to join the French ranks and join the dream of winning the Champions League, before the arrival of the Argentine star could already be mentioned names on the field as Neymar Jr and Mbappe, It was unthinkable that with such a squad there would be any rival that could face them, but gentlemen this is soccer and it showed us once again that to conquer it you need more than big names and this would live it in the flesh the PSG who would go through a thorny path this season, more than titles would offer disappointments to their fans who maximized every mistake by the aforementioned illusion with the bomb signings. They would be out of the French Super Cup and one of the most painful eliminations was to be out of the Champions League in the round of 16 against Real Madrid, who were the dominant team in both the first and second legs, However, it would be that extra plus of the Merengues to be able to come back the series to PSG and achieve an incredible victory, thus leaving as well as Bayern Munich the title of their local league Ligue 1 to save the season, something that would not turn out well either as they would say goodbye with the minimum necessary to be crowned champion obtaining a draw against Lens.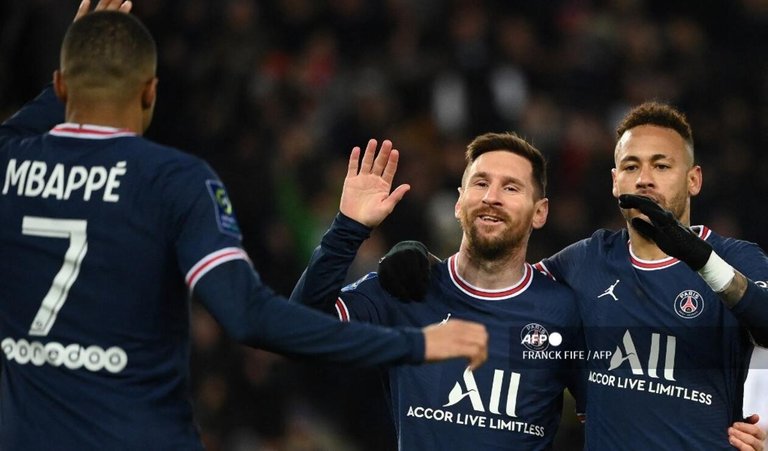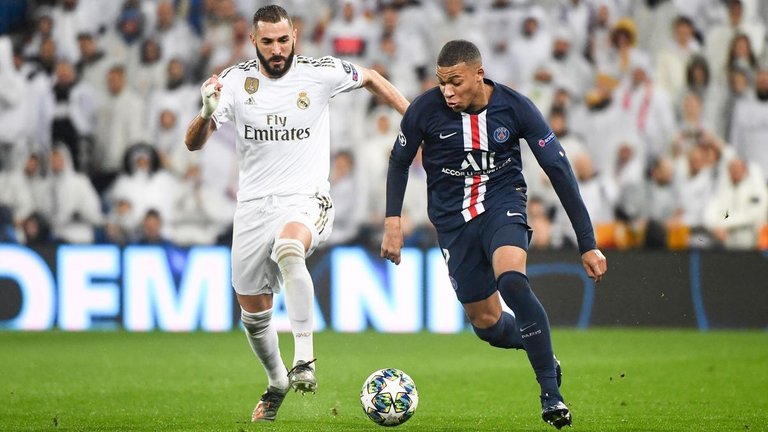 ---
Ambos títulos son importantes, esto nadie lo puede negar, muchos clubes de las tablas de posiciones de sus respectivas ligas locales los miran desde abajo deseando ser ellos, el punto de que estas consagraciones sepan a poco es por la obligación que tienen estos clubes de hacerse con todo en competiciones locales y europeas, pero son temporadas de temporadas y estoy seguro que vendrán mas fuerte creciendo a partir de sus derrotas y errores. Solo nos queda seguir pegados de la televisión y descubrir como concluirán les ligas restantes. Hasta otra oportunidad!!.
Both titles are important, no one can deny this, many clubs in their respective local leagues are watching them from below wishing to be them, the point of these consecrations is that these clubs have the obligation to win everything in local and European competitions, but they are seasons of seasons and I am sure that they will come stronger growing from their defeats and mistakes. We just have to stay glued to the TV and find out how the remaining leagues will conclude. See you again!
---
Fuentes de las imágenes
Image sources
---
Portada Imag 1-Imag 2-Imag 3-Imag 4-Imag 5
---
---

---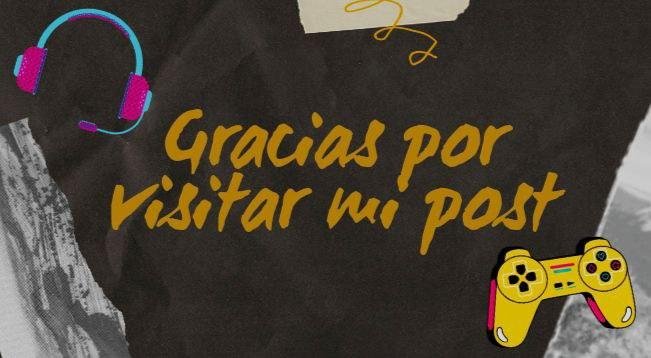 ---
---