He Didn't Use The Lucky Boots - Chelsea Loss Cup Finals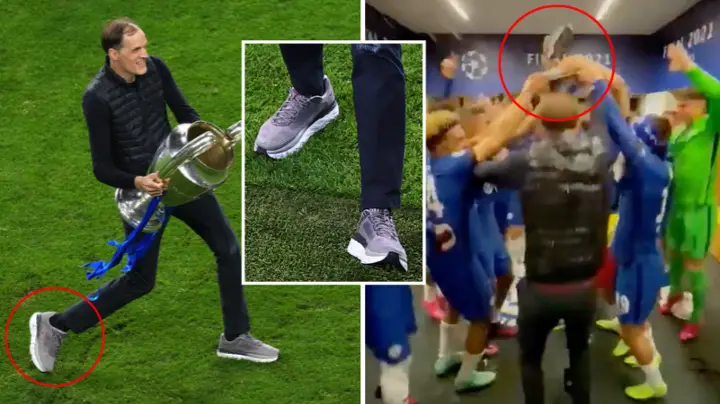 source
A bit of disappointment trailed the blues side yestreday after lossing Caroba Cup to Liverpool but truth is Thmos did not use his lucky boots at Wembly stadium. He was spotted with a black pair of boots rather than His Lucky gray coloured boots, could that be the reason chelsea lost the hard fought game at pernalties.
Story Behind The Luck Boots*
Is it mear fiction, fables or superstition of Tuchel's successes at Cup finals tied to a special luck boots he wears on Cup finals. Truth is Nasser Al-Kheliafi PSG President gave Tuchel a beautiful present ahead of PSG Champions League final which they eventually lost and he did forget wearing the boots. After winning Chelsea's Second Champions League Truophy,the lucky boot was specially celebrated and the story behind the lucky boots came up Tuchel had this to say
"I had these shoes in Paris and I made a promise that we will wear these shoes when we reach the Champions League final. They were a present from the president at PSG and I promised my staff I would wear them in the final and I did not wear them so we lost and I wore them today and they worked...Tuchel
He did not wear them so chelsea lost, is this the conclusion of the matter, I actually checked to see if he got the lucky boots on him but no he didn't. Could Chelsea had lost because he didn't wear the lucky boots, a close look at Tuchel's outfit at Cup finals.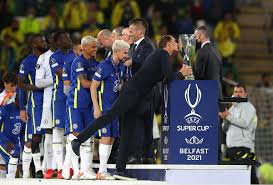 Here is tuchel kissing the Super Cup atfer Chelsea defeated Villareal on pernalties to book a place at World club Cup. He is pictured in all black outfit, a black boot with a white sole to compliment, he did use the lucky boots but Chelsea won.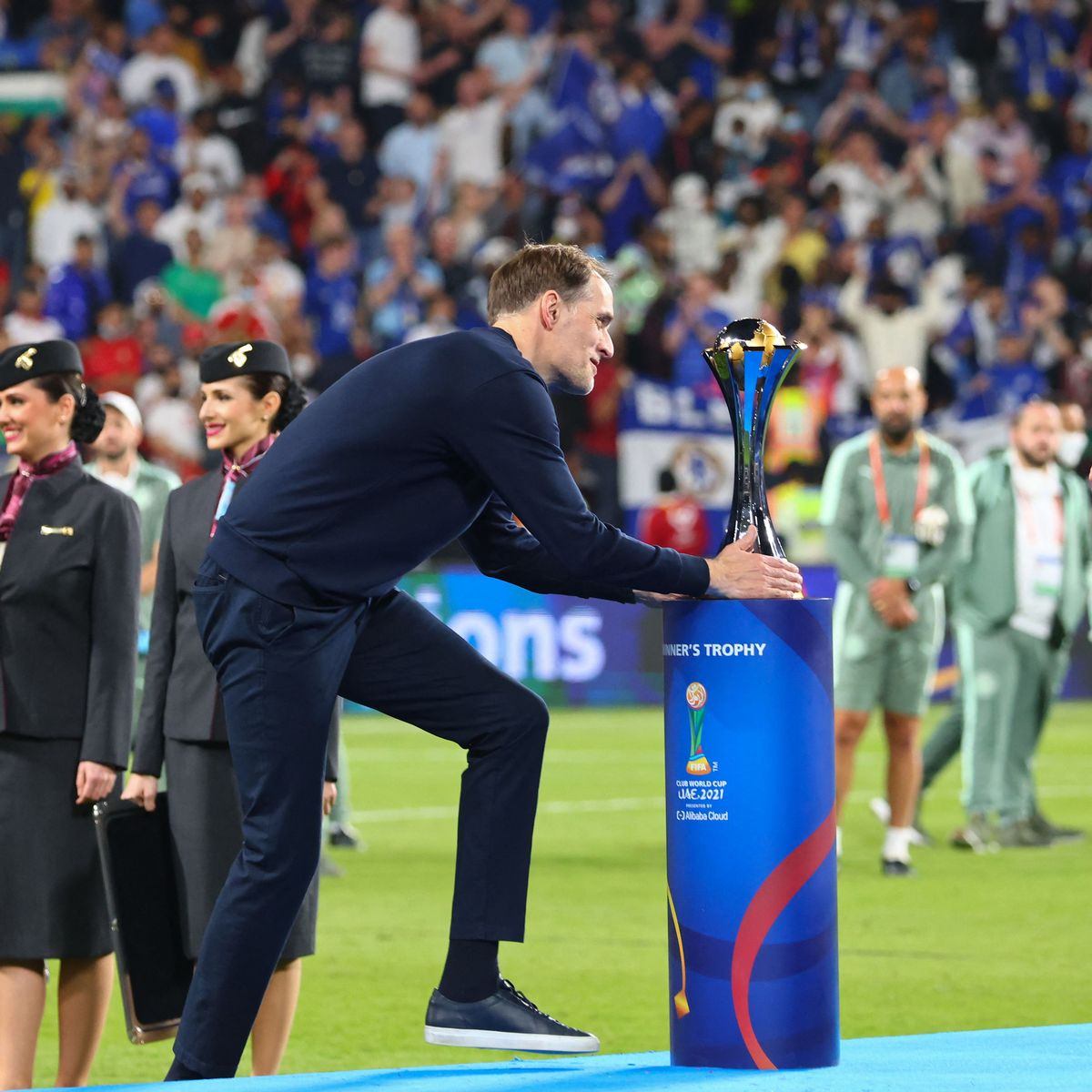 source
Again Tuchel is pictured in same outfit at Clup World cup finals, using same black pairs of boots. The black outfit seems to be Tuchel's Cup final special wears since ariving at Chelsea.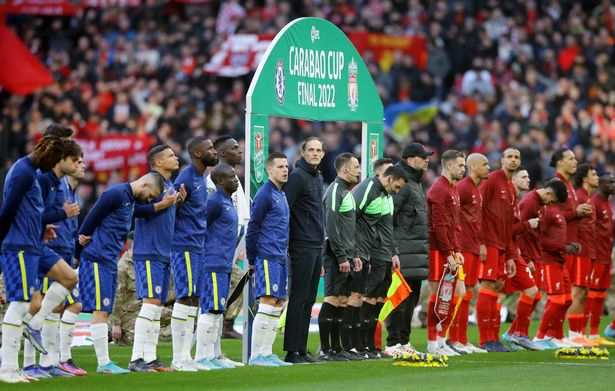 source
Chelsea lines up with Tuchel in his traditional Black outfit, Chelsea lost may not have had any connection to his lucky boots but a bit suprising to not that Liverpool Manager kloop was kited with similar black coloured outfit but in a gray coloured boot, could the tie had to change cos he Kloop adorned the lucky colour.
---
---