Be a kid - Wednesday Walk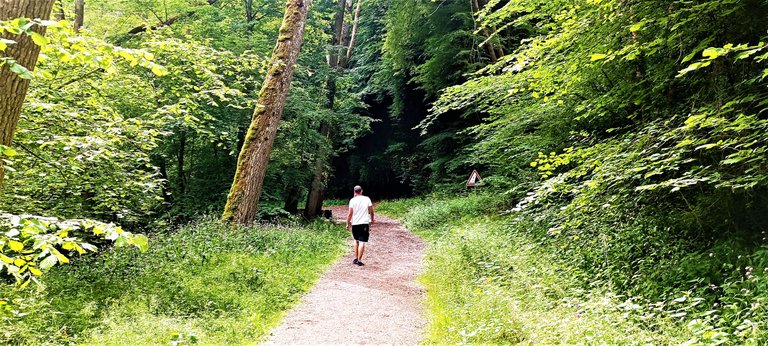 Alright, let's be honest with ourselves, when the weather is that amazing, the last thing you want to do is to stay at home, and instead you go explore the world.
So that's what we did with @rubido (sorry to tag you) and our respective families.
We went to a secret place, I am not even going to name it, so maybe it stays secret forever, and maybe when humanity collapses, or the aliens invade us, we can rebuild a small resistence group from these secret caves, we will have fresh water from the mountains, wild life, green vegetation and rocks giving a natural protection against all the elements.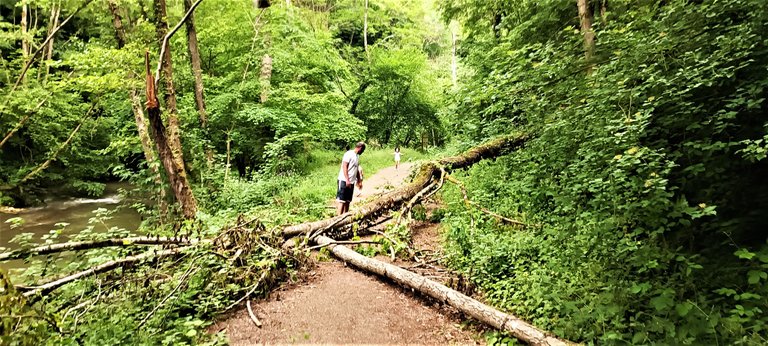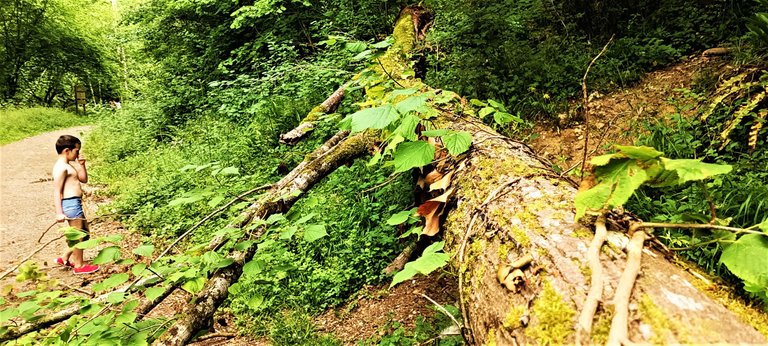 We had to take tremendous risks, 😄 like walking over that tree, to reach our final destination.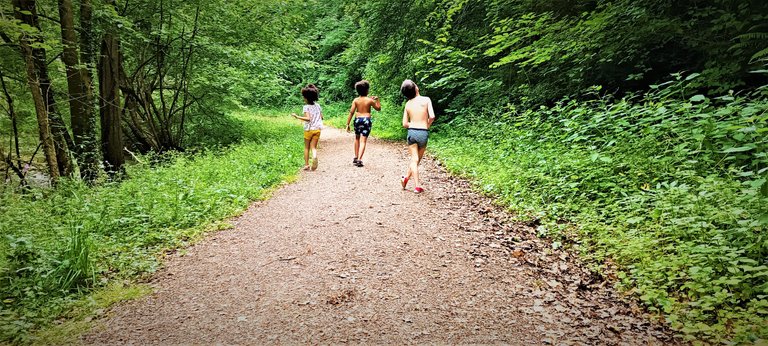 The kids are having the time of their lives, being kids, while I spend my time shouting instructions that nobody is listening to. Rick rolls his eyes because I am being overly protective as he is at the exact opposite of the "care spectrum", cool as a cucumber.
But we all are who we are, and I guess once humanity is being rebuilt in these caves, we will seriously have to think about who we are going to put in charge, and I don't want to self-proclaim leader of the new world, but I'll accept the task thank you very much.
Ancient trees...
...Are like very tall people, they always stick out. Maybe I am just saying this because I am 5'9 and I'll probably never be a tall tree in this life time.
But on the next life who knows...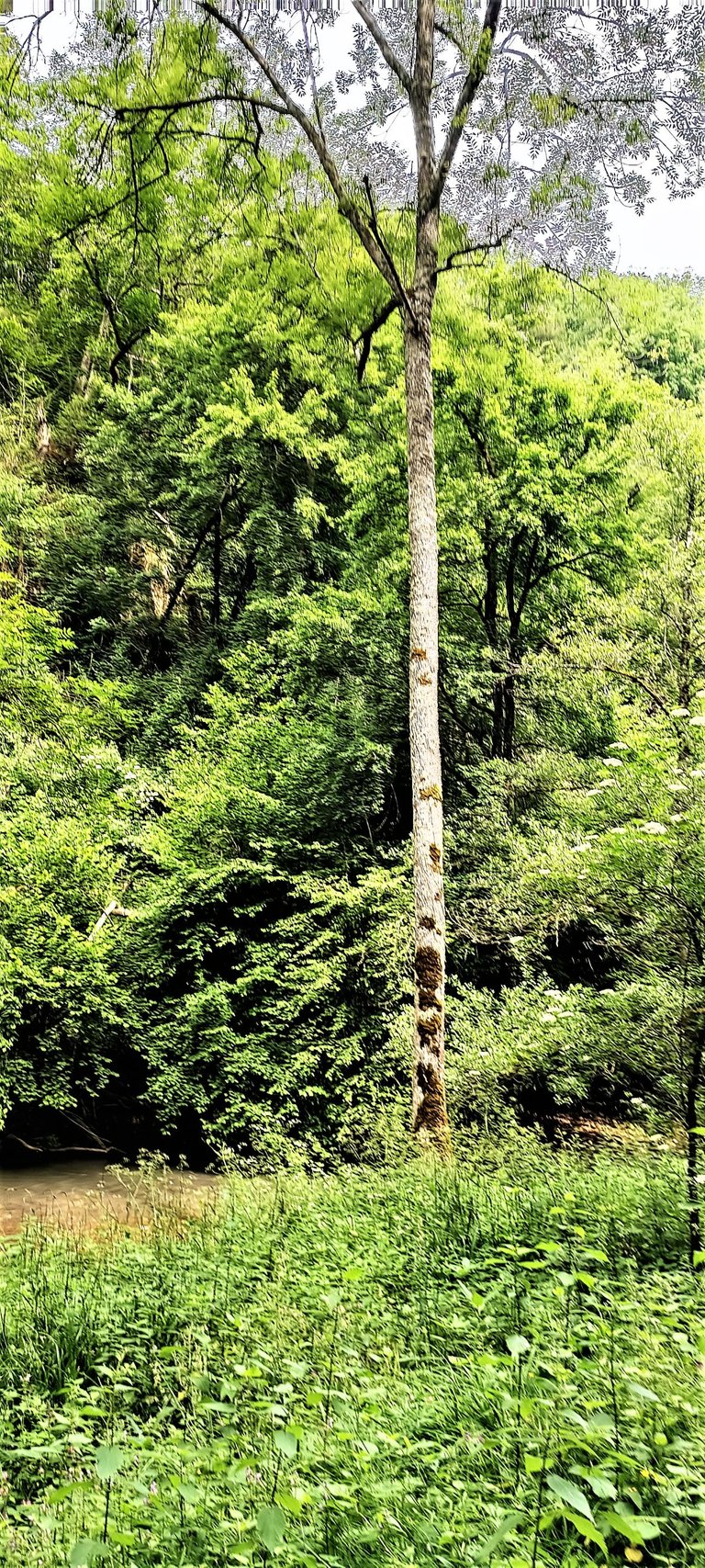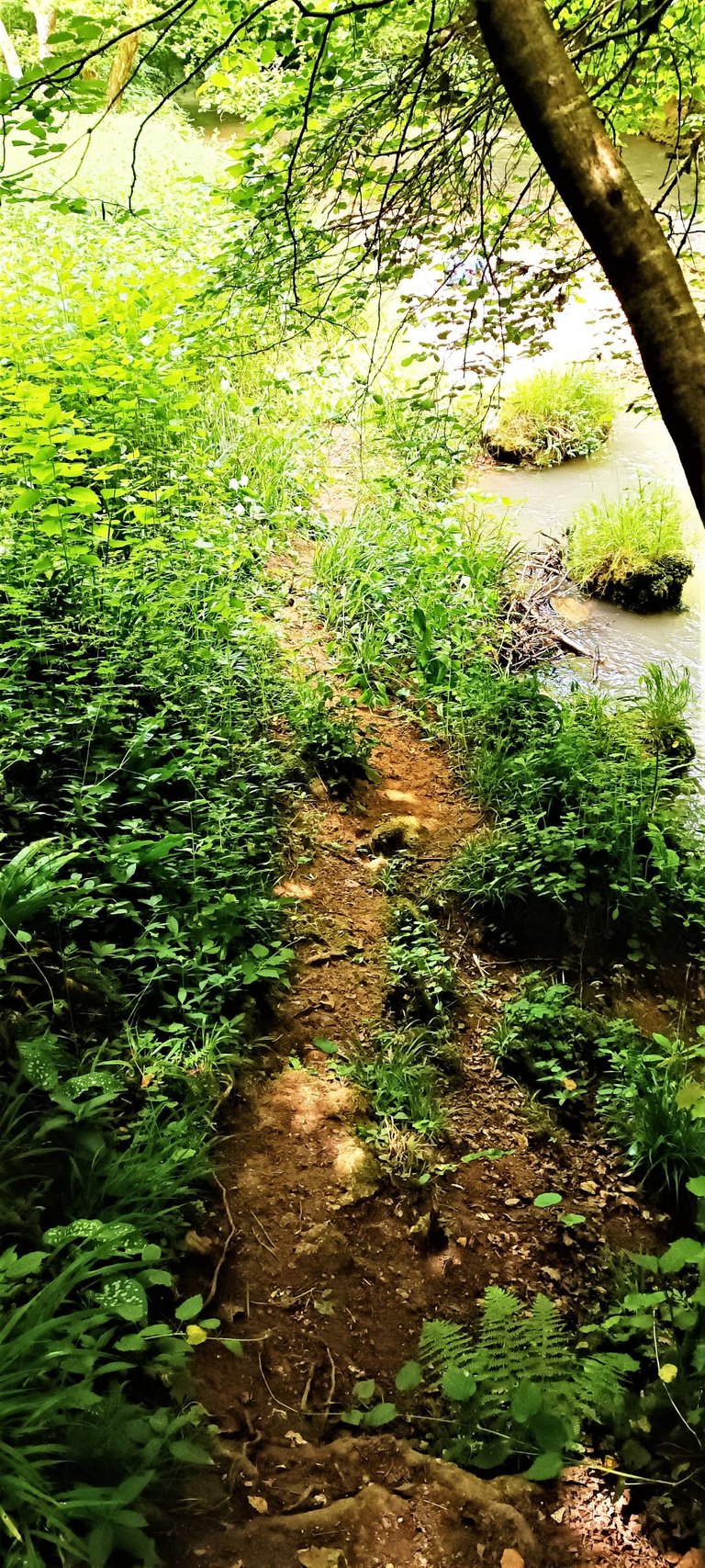 This is the path we took. It looked like nothing, and we had to clear the nettle.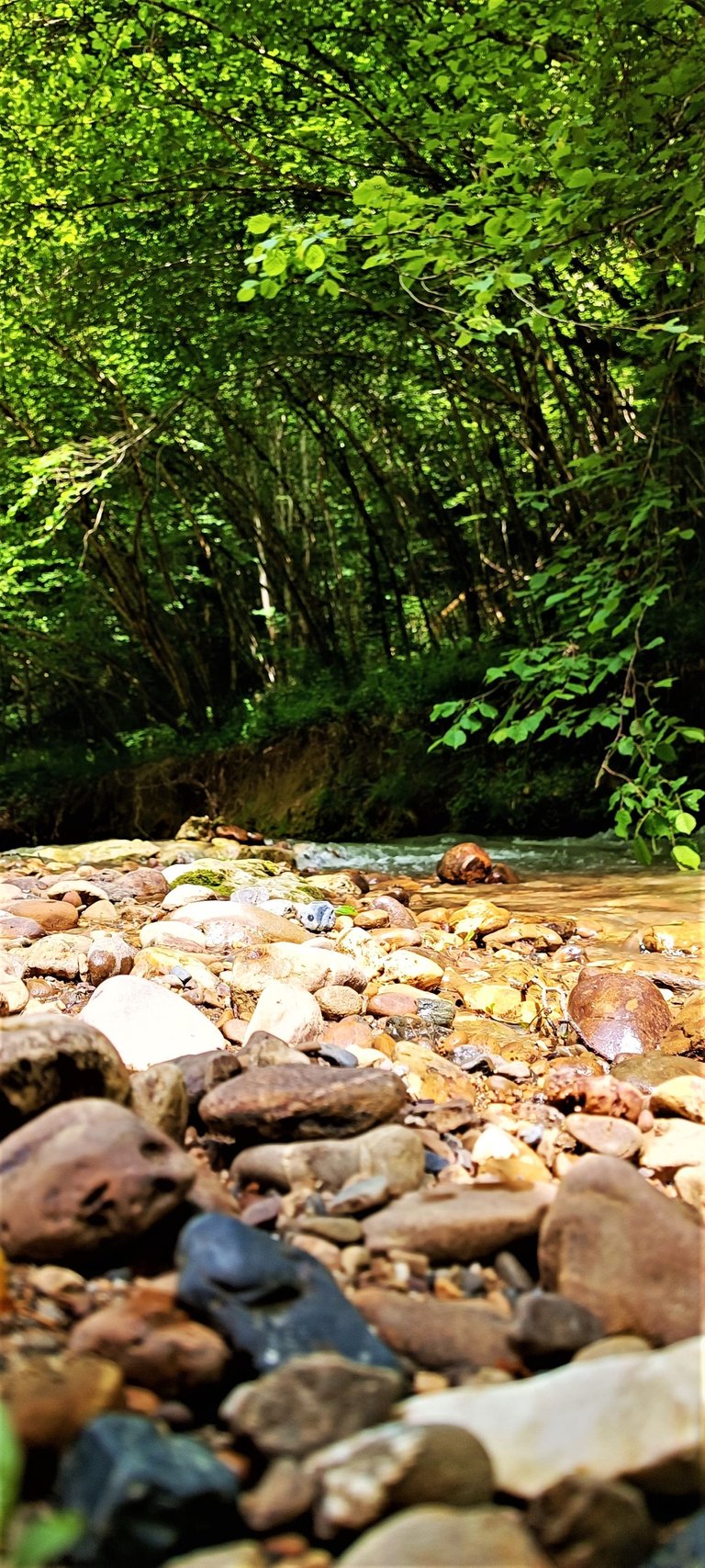 But once arrived down there, a beach revealed itself to us.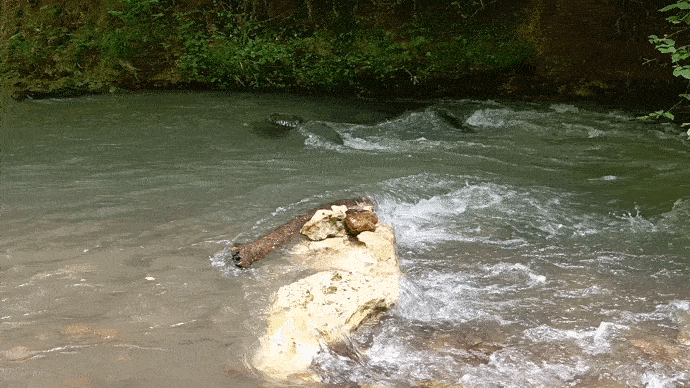 And also my son found a gigantic snail, so he did the most obvious thing to do: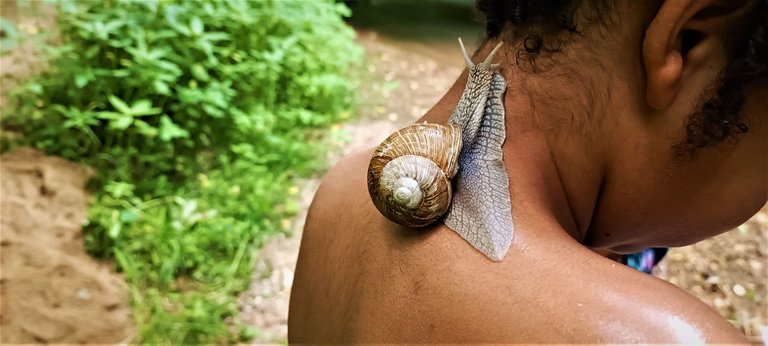 He kept the snail on his shoulder like a companion, for the rest of the day. I also have pics of me as a kid, with a face full of snails haha don't ask me why, it's something fun to do.
My smallest daughter thinks she is in a movie, and I ain't gonna lie, she probably is.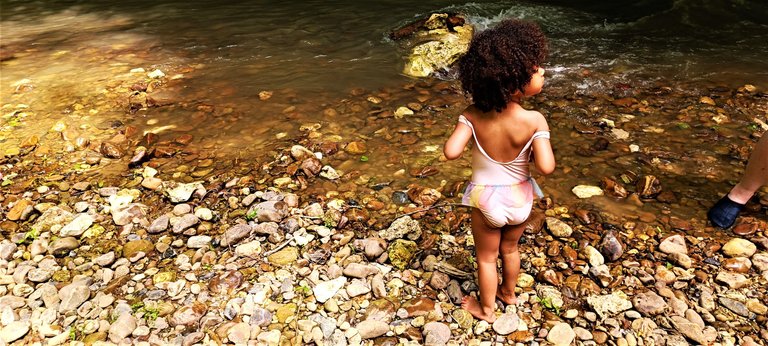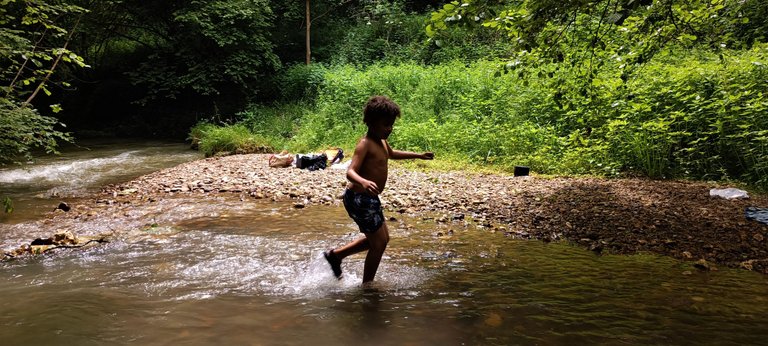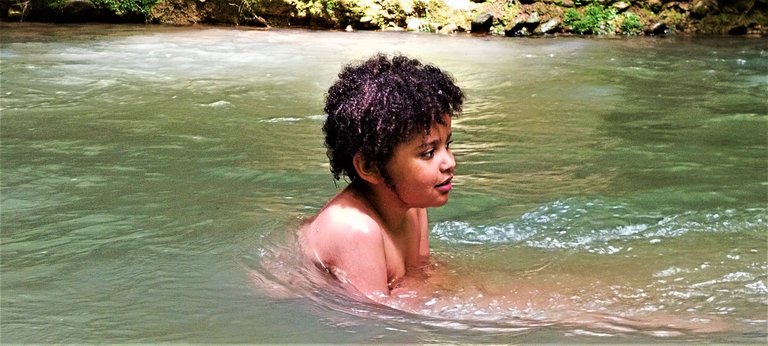 So, the water is super cold. It's straight from the moutains tops, and as much as there is a little bit of sun warming it up, it's not stagnating and it just staying cold, it's a little bit challenging to stay in.
Surprisingly my son (pic above) was super comfortable in it, and we joked it's because of my Mongol/Russian blood, making him super resisting to cold, but I dunno. It sounds like horseshit to me, I think it's all in the mind, the cold just doesn't bother him in the water, whereas he hates the cold. So maybe, the fun of being in the water bypasses any pain of the cold.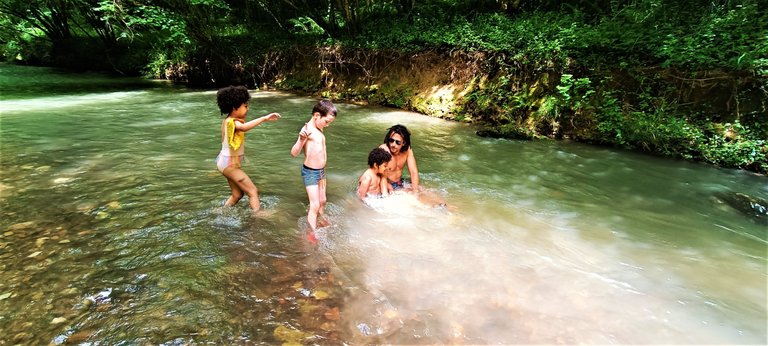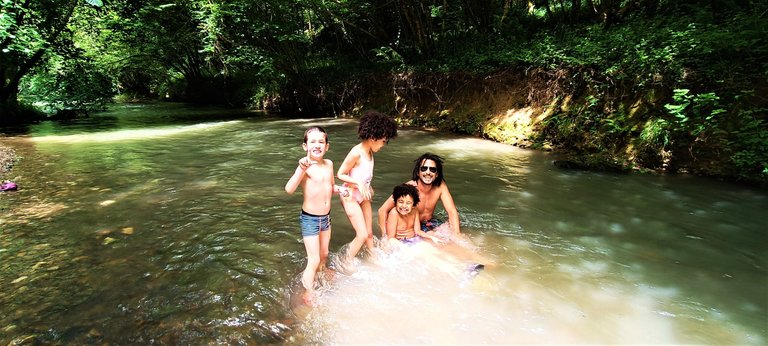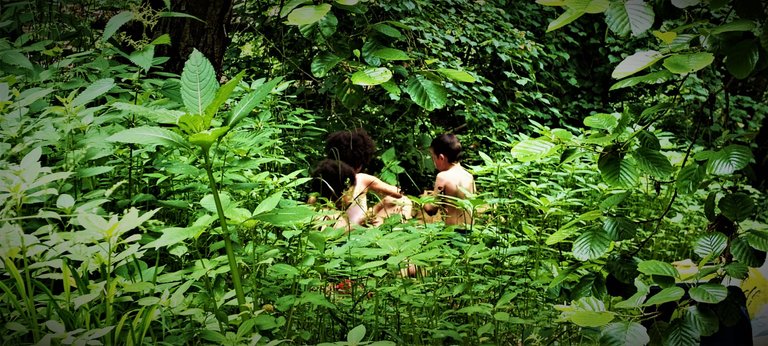 The children found a spot in between the nettles with some "real" sand, I just love that pic.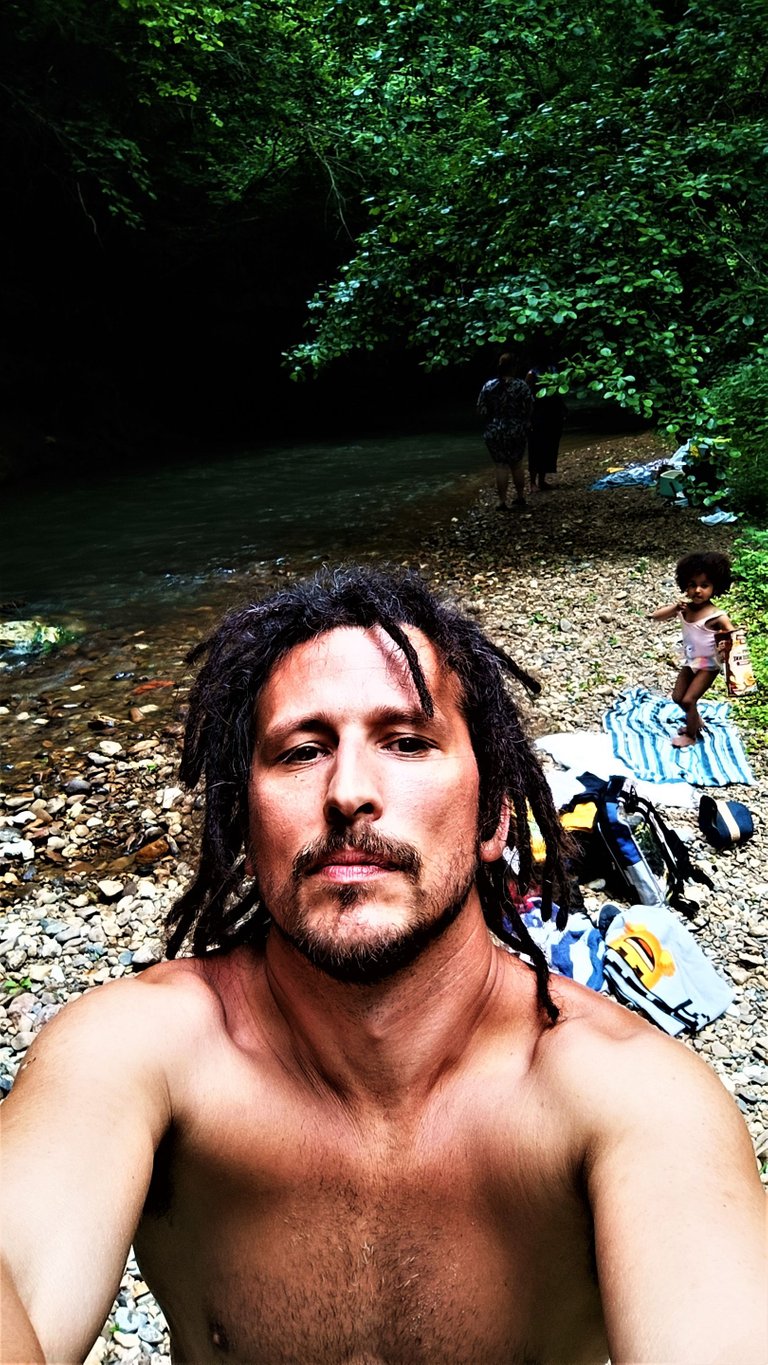 And here is a selfie, enjoy...🙃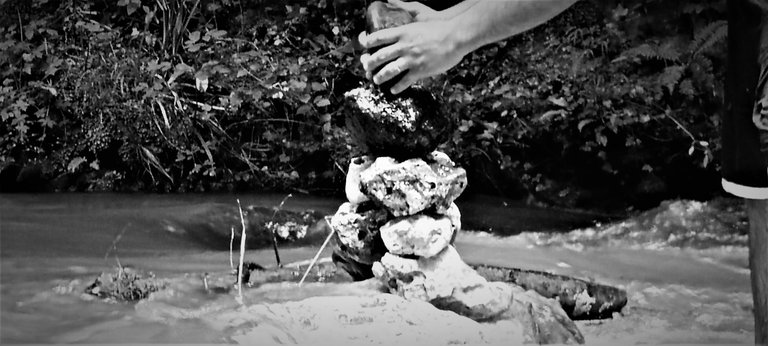 Rick piled up stones, I think we can all agree that this is the main occupations for parents, it's like meditation for some.
I get it though, it's even enjoyable to watch for you sitting on your chair or couch right now. Also enjoyable for those taking a crap...You're welcome... 😁 Be like water my friend...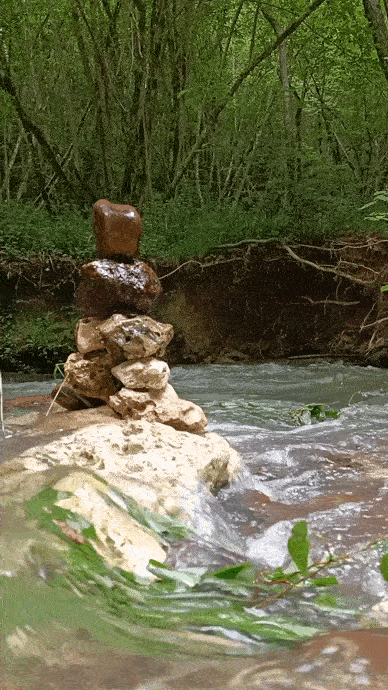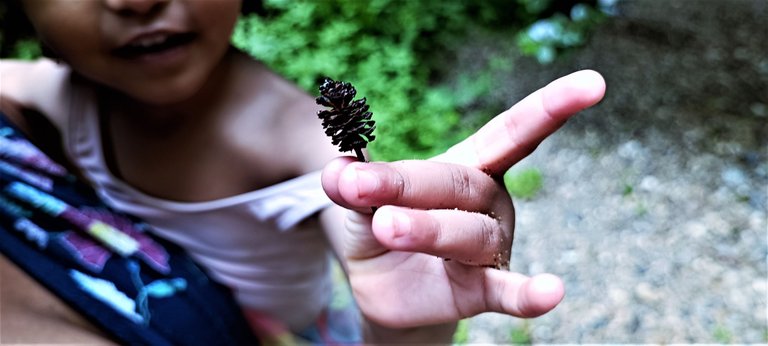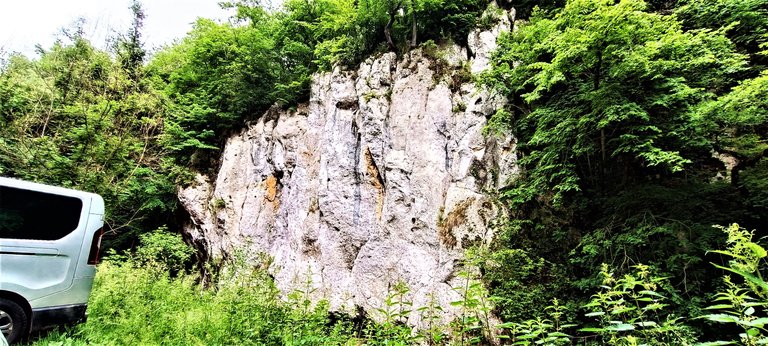 I hope that you enjoyed that day with us, plenty more to come of course, I have to remember to document it and take pictures, because sometimes being in your phone while these amazing things are happening all around you spoils the fun.
Pictures by Ed Privat
---
---