Heian Shodan - My Martial Art Journey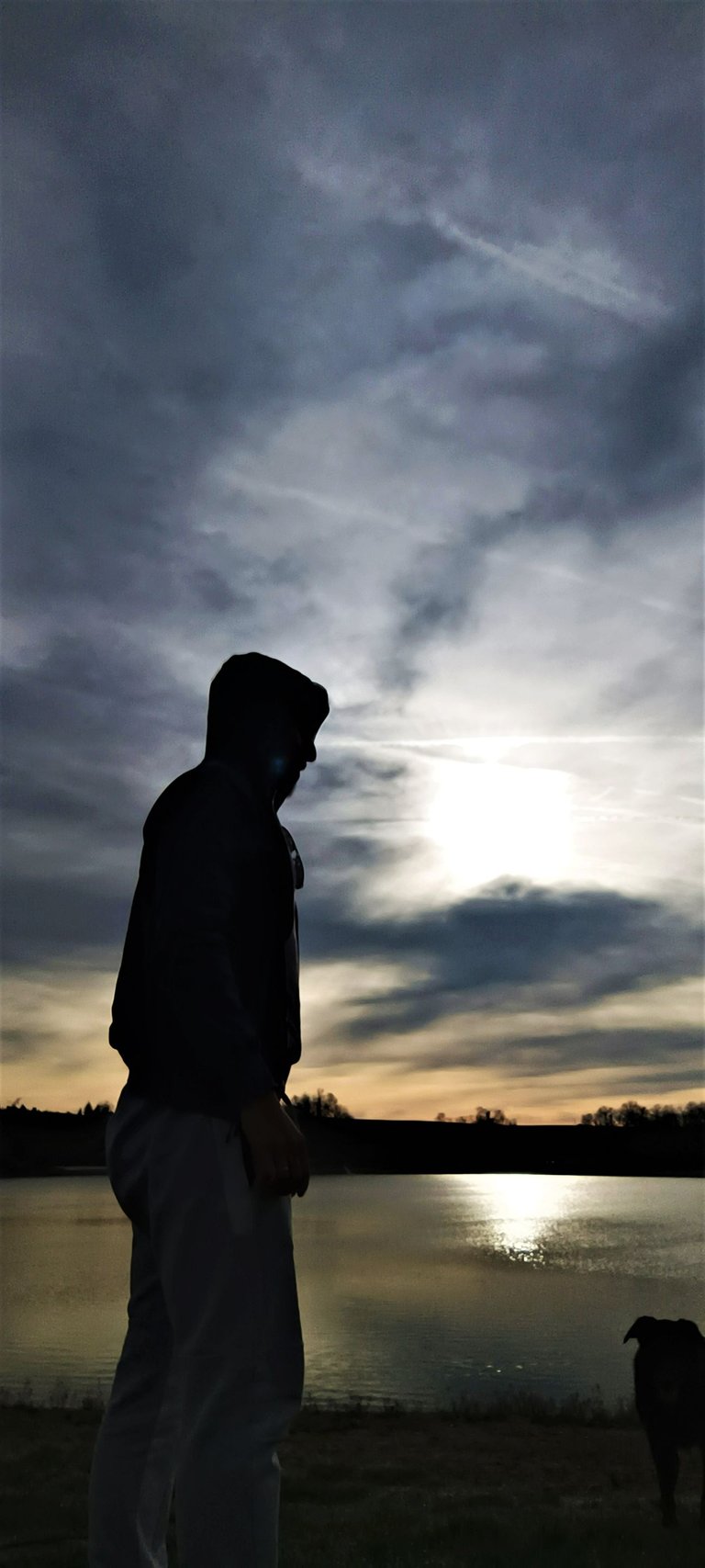 First, let me apologize to my fellows at Sports Talk Social for abandoning you. I, unfortunately, didn't have much time to write my beautiful UFC previews before each event as I use to, but it doesn't mean that I didn't get myself involved in the fighting world, I still didn't miss any event, and trained my bottox off throughout the last 2 years.
I joined MMA classes last summer, we did a training on fence wrestling, learning how to apply pressure on the cage, and all the Dagestani technique like the "Dagestani handcuff", etc...
I missed a few very key events like Benoit Saint-Denis, a French UFC fighter that came to a local gym to give specific training, because I couldn't go on that day.
I still pursue my training with a local MMA trainer, Sambo, and full contact champion, it helped me pinpoint out what needs to be worked on.
I also joined a Shotokan Karate club, in December. It was first supposed to be for the kids as they needed something to "move around", but very quickly I realized that Karate was freaking amazing, and very quickly I got hooked, the same way I did when I started BJJ. Martial arts have that power over people.
If you aren't familiar with Karate and katas, katas are a succession of movements that are supposed to emulate combat situations. And Karate is an old, very old martial art, that comes from Okinawa, Japan. The Karate I am focusing on is Shotokan.
'Shotokan' means 'house of Shoto' in Japanese. 'Shoto' was the pen name of the founder of modern karate, Gichin Funikoshi, who introduced the art to Japan in the 1930's. Empty-handed martial art was developed in China, where the Japanese called it 'chinte' (Chinese hand)
(google)
I see them very much like vocabulary, or musical notes. If you know how to master them, you could master a part of the equation, that makes you a fighter.
To pass my yellow belt, I need to know Heian Shodan, the first kata you learn in karate, and go through a test to measure my knowledge and commitment.
Heian Shodan translates as 'Peaceful Mind – level one'. In many ways, the symbolic significance of the 'Heian' series represents the spirit and attitude that accompanies Karate-Do as a Martial Art, so these five kata that make up the series are truly significant, both fundamentally and philosophically.
(google)
A peaceful mind sounds like something I want to learn. Right now, I am shooting my music video every day, which I'll be finishing very soon. It also mean that I had the camera ready to shoot daily, and decided to document my progress.
Every day, I would perform Heian Shodan, and try to improve my technique. I still do 2 hours of training everyday, either strength, conditioning, shadowboxing, or compound exercises, but added the kata to perform each morning, a few times.
Then I learned how to do many more kata like Heian Nidan, Heian Sandan, Heian Yondan, and also Heian Godan, which has been met with a lot of resistance by my dojo because you aren't supposed to learn beyond what you're supposed to learn, that's a very French way to think of the learning process, but you know me, I despise limitations set by people's projection of their own insecurities, and always thrive for excellence.
I do understand how it could be perceived as arrogance, this way of pushing yourself to your own limits, people hate being threatened out of their comfort zone.
So this was the beginning of my martial journey as a white belt, Heian Shodan, and so be it.
Week 1
It's an interesting process to film yourself daily, it really help to be able to spot all the imperfections, wrong moves, wrong intentions.
Week 2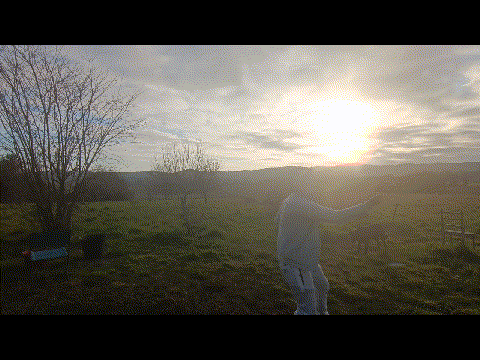 It also doesn't lie, to see yourself doing something wrong on camera.
Week 3
Even if it's cold out there, there is something very heart warming and soul-warming, in the act of doing movement that has been performed by masters throughout centuries. It almost feels like an incantation.
Week 4
During that week, I was already studying the kata I need for the other belts (Heian Sandan and Heian Nidan), and it helped me understand what I was doing wrong with the first Kata.
We can always improve upon our basis if we keep a "beginner mindset", there is always something to learn.
Little by little, my stance seems to take form, I understand how fluid, and relaxed the movements need to be. I try to keep my back straight, I am so used to the muay Thai stance I learned in MMA, that it's hard at first to "relearn".
Week 5
Incidentaly, since I started Karate in December, I shed a few pounds, which helped me strengthen my core. Of course, the muddy grass is slippery, so you need to take that into consideration at every steps.
Week 6
I start feeling like a strange power going through my vein. I begin to understand the importance of having a balanced stanced in "Zenkutsu dachi", and how the more balance you are, the more power you can generate in your punch. I am also much, much calmer. 😄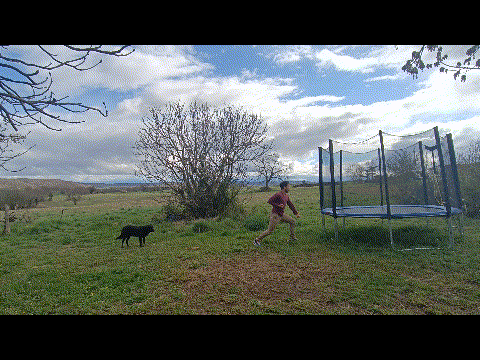 Week 7
This was filmed on the 23rd of March, and it's been a few months non stop of karate. I start embracing the "kokutsu dachi" stance, which is a bit different, but extremely valuable, my hands know what they're supposed to do.
I also start feeling some jealousy from other students, Maybe I shouldn't tell that story, but I think it's relevant to the mindset some NPC has, and hopefully, he'll never read these lines haha.
Yesterday during the training session, I got excited about the "Heian Sandan" kata, which is normally a kata for the higher belt, and of course, it was interpreted as vanity and an egotistical attitude from me, whereas I was merely showing what I practiced for hours at home, but people don't see that, they just see the end result, that you are a pompous a**hole with some ease in karate.
On that day our main Sensei (master) isn't here, and with only the senpai (high-level student) is left to lead the class.
Senpai: "If you"re that great Ed, please, humor us all with your version of Heian Sandan. Don't forget that if you miss out, you shouldn't be stopping and just continue with the kata. Go on Ed, impress us (chucking)."
I did the kata perfectly, without stuttering, exactly how I practiced it at home for hours, the same way I practice a scale on my guitar or learn a song by heart. Once you hammered something in that brain of yours, it becomes a part of you, and no amount of pressure can change that.
I knew that, but he thought he could make me fail and humiliate me in front of everyone.
It didn't work, and right when I finished doing the kata, while everyone is silent, he just said.
Senpai: "That was wrong".
Ed: "What was wrong, in particular?"
Senpai: "Everything..."
I see what he meant though, my form is improving, but yet not perfect, but I guess the more your practice, the more you have a chance to improve on your form.
Other students tried to perform the same kata after me, but stopped halfway and blanked. It can be frightening to do it in front of a line of black belt, judging you.
I know that if I were their age, which is half of mine, I would also be scared.
But I learned how to handle pressure, as I performed live in front of thousands, or even millions on live TV. Anyway I digress, all I am trying to say is that when I was 17 yrs old, I would have also probably been scared to perform a kata in front of so-called "experts".
Confidence comes from practice, daily practice, and borderline obsessive practice.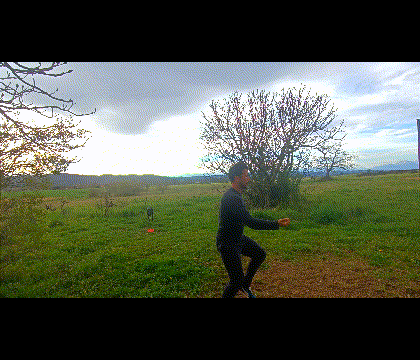 I don't know exactly where my martial art journey is leading me. I wanted to do an amateur MMA fight at 170 lbs, I am currently 180 lbs, and they don't cut weight in amateur fight in France. I don't know if it's the same everywhere.
My wife thinks I am going through a mid life crisis haha, and isn't super excited about me fighting. She actually asked me to forget about it, that I need to think of the kids, etc...She is right though. But again, I really feel the need to test myself, on my feet, and also on the ground. Maybe I'll just join a BJJ white belt tournament, but it takes away half of my game the stand-up.
So I am just practicing my skills in sparring right now, and keep on learning new tricks. It's fascinating what it does to my psyche.
I was very often scared of confrontations, and not that I am searching for trouble, but I don't get impressed by people anymore, and by this I mean that I am not losing my temper as much as I use to hahaha.
I also now understand that not everyone can like you.
Some people, never will. Some people will straight up hate your guts.
And it's ok, you need to find it, within yourself, the will to forgive them for their lack of imagination, and forgive them for being scared of your greatness, or their own.
It happens to all of us. I've been hating on other successful musicians my entire life. For real!
it's just a normal thing to do, we all compete against each other, and against our previous selves.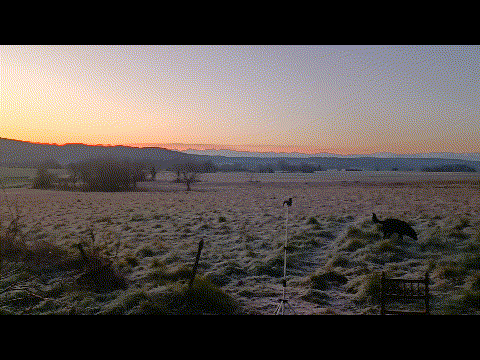 cool encounters
Everything is connected. You don't have to be "just one thing" anymore. You can be everything. Maybe our parents had to, but us, with the internet, we have no excuses. Nobody showed me the katas the way I do them. The internet did. I learnt straight up from the best teacher in Okinawa, from my couch.
The more I learn about the different ways of practicing Karate, the more excited I become. Crazy shit!
Everything you desire, everything you love, everything you're scared of, you can just master it, by stopping listening to that inner voice telling your that "you aren't worth it", and starting by fighting those inner demons, then you're ready for whatever fight coming your way.
If anyone has taken the time to read it all, thank you 👊 Oss!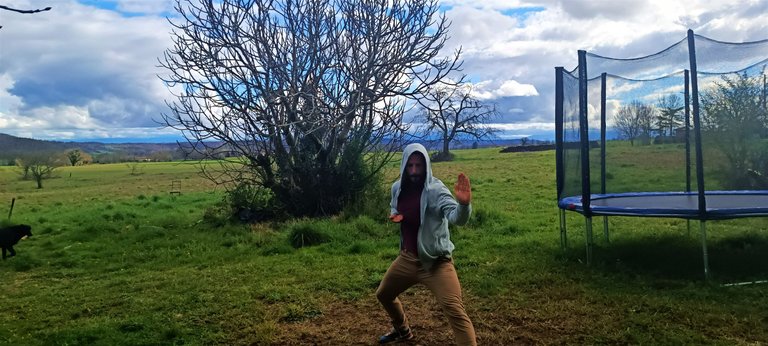 ---
---