Marshall Rogan Inu: Coin supporting MMA & UFC fighters, or massive pump & dump?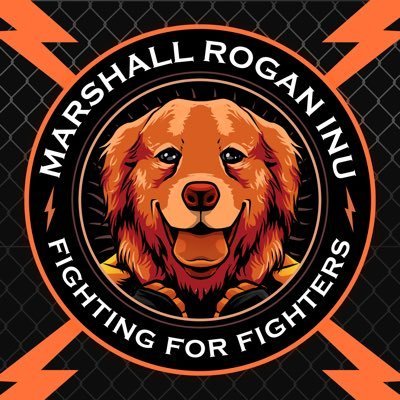 As a crypto blogger that talks about MMA on a daily a basis, I would slap myself right on the forehead if I don't jump on this one, though it isn't financial advice, and us Hivers are often quite well versed in the art of spotting a shitcoin from a mile away, but there's a story here, so here it goes: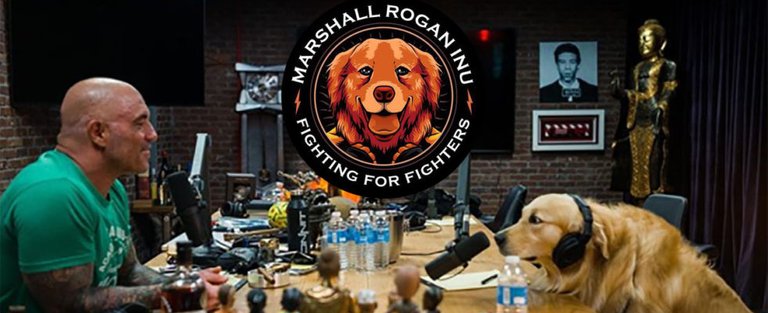 src
How did it all start?
Fighter's pay has been at the core of the conversation in the MMA world for a few years now , and once again crypto has managed to provide & deliver, what no union was capable of doing up until now.
If you don't know, UFC & MMA fighters aren't making a huge amount of money compared to other sports, and have never been able to unionize, even if a few years ago, GSP & others attempted to do so. Of course, I can sense that Dana White is probably at the heart of the issue, and the discussion around fighter pay, their medical costs, the percentage of their purse that they give away for their camps, have always been swept under the rug.
If you want to know more about it, There were videos made about it, they also have a Youtube CHannel but while making this post, they've made all their videos private, which means somebody must have asked them to, I suspect Joe Rogan has a say 😃 as his name and notoriety is being used.
I've found a video with UFC fighter Ian Heinhisch talking about the project.
What started as a joke; really took off last week at UFC 272 when many fighters took the opportunity of their post fight interview with Rogan to push $MRI, and after crashing (duh), it has now been soaring, and I can't even begin to comprehend how meta this all story is, Rogan interviewing fighters and they start talking about a coin made out of his dog Marshall!
When looking at their website, you can see that the project has actually a deeper meaning, and has already attracted so much eyes, and already helped fighters.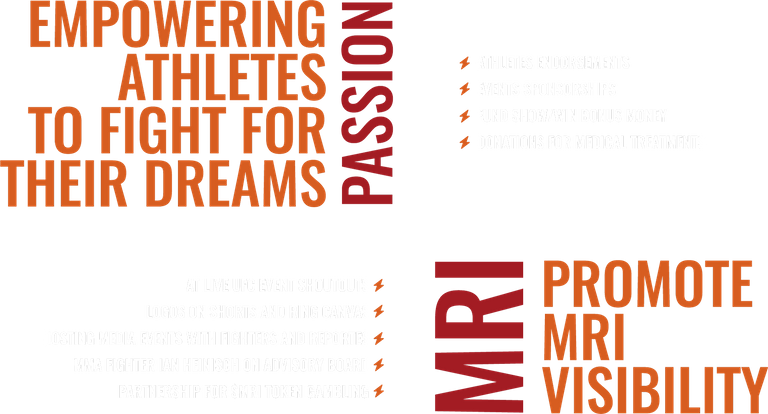 The Problem:
UFC is a $4b industry
The top earners make millions of dollars whilst 36% of the fighters are earning just $46k
Training camps alone are roughly $10k per fight, on top of travel expenses and taxes.
This cycle causes fighters to enter the ring with ailments and other injuries due to the financial constraints they would be under if they had to skip a fight and miss a paycheck.
The Solution:
MRI is the first of its kind token that offers direct sponsorship to fighters in the form of Ethereum and the native MRI token.
Fighters can liquidate their Ethereum to help cover expenses whilst holding the MRI tokens to incentivize the success of the project as well as incorporating themselves into the community.
MRI is committed to matching the current performance bonus issued by the UFC for the "Fight of the Night". At UFC271, a $50k bonus was issued by MRI to Bobby Green and Nasrat Haqparast.
MRI is committed to sponsoring events and training camps to alleviate costs and provide additional earning potential for athletes.
Check Their Roadmap!
Once again, the cryptosphere is changing the status quo, it's a good thing for MMA, it's been now a few years that we saw fighters like Ben Askren, or Rory Mcdonald openly vouching for BTC and others cryptocurrencies, UFC is now sponsored by crypto.com, and as for March 2022, there is now a pro MMA (shit)coin of a current value of $0,11, that was valued 0,02 on the 25th of Feb, so I am watching this with curiosity, of course I can't finish the post like this, listen to uncle Chael Sonnen talking about cryptocurrency, that's hilarious, you can see that he has no idea what he is talking about haha.
Yes, you've heard right, MRI just paid for the Ian Heinisch medical expenses! So, they've already helped fighters...Crazy!!
Will it help the industry, or will someone pull the rug and make a huge stack of cash in the project?
What's your thoughts?
---
---