You Won't Score The Winning Bucket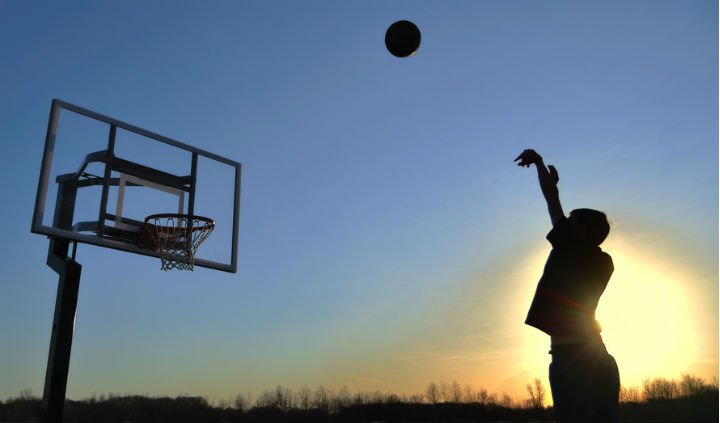 I remember proposing a topic for the Sports Talk Social community, it was "what's your favorite defeat?" and @cryptoandcoffee responded to this: "There isn't such a thing as a good defeat!"
Haha talking like a true competitor, and it's true that defeat stings, especially those hard fought battles, if you are a proud individual, it's hard to just forget about the losing aspect of a game, and rejoice for the other team.
The subject that was proposed for the next few weeks was "sporting disaster", and I have the perfect memory in mind.
This disaster ended up well, but left me with a bittersweet feeling, it also shaped my vision of the game, and showed me how people dealt with adversity.
You won't score the winning bucket
I still remember the face our coach was making when she said these words. Yes, it was a female coach, not that's it's important for the story, but there you go.
She looked at me with her big eyes, and after a passionate speech to make sure we all understand what's at stake, she just couldn't help herself, she had to mention that I shouldn't be the one scoring that last basket.
I don't blame her, I was a little bit of a show off, and I had the tendency to drag the ball, dribbled for too long, a true Point Guard but not very good at scoring 3 pointers.
It's a pity, because I wasn't tall, so...Yeah... I wasn't the most consistent player, but kept on playing.
It was rare for me to make it in the first team. As we were playing away, I don't think the whole team was available, and the main PG wasn't there on the day.
Still, I wasn't even the second choice, and I wasn't even expecting to play too much, and spent most of the game on the bench.
My father gave me a lift to the game, which was a rare occurrence, so there were a little extra pressure that day knowing that he was watching.
I really loved Basketball at the time, my favorite player was Magic Orlando's Penny Hardaway, the number 1, and even without being an impactful player, I always had these moments of magic, but I was just not really serious in the way I was doing things, always half ironic, always joking around.
Playing on the weekend, was just for me a way to do something, but I was never too involved in the competitive aspect of the game. I preferred goofing around with the ball, trolling players, and scoring from time to time. A true little shit.
But on that day, it's different, because my father is here.
So I play the game like a true PG, set up some good opportunities, even if we weren't playing at home, and we had very little chance to win the game, at least I had to give it all.
The rest of the team and the coach, didn't like it one bit. I think they were just so used to me fucking around, that this level of intensity in one game was just weird, and players started ignoring my calls to get the ball.
Which is silly, because the ball always has to go back to the PG, he is the one that will facilitate the ball to others, so while we weren't losing too bad, the tension was rising in within the team, and the pressure was on everyone.
I could see that the coach wasn't taking too much risk, and the goal was to always give the ball to the shooting guard or one of the forwards.
One stupid mistake, of keeping the ball a little longer, and I am out again.
The PG that replaced me is playing much better than me, I am probably going to end up the game on the bench.
That's when she said those words.
You won't score the winning point, Ed.
I get it. She doesn't want none of that show off bullshit, this is way too important for everyone.
We actually have a chance to beat them. You know the atmosphere of the end of a game, when the other team is starting to relax, there's only a few minutes left, they even start conceding some points, the substitutes aren't even looking at the game and chatting, it just gave us even more false hope that maybe, maybe if we played it right, we could win the game. They haven't even noticed that there is only 1 little point difference.
I get subbed in.
Me?
Coach: You know what to do. Pass the fucking ball to John (I changed his name).
Ok coach, got it. John. It's always John anyway...John that scores, John that get the girls, John that will graduate.
I really don't know how it happened.
I shouldn't even be next to the hoop at the time, but here we are, there's only a few seconds left, and John is throwing the ball at me...
To me?
Are you sure we shouldn't be doing the opposite? I see the coach is face palming herself ready to be ashamed, John is looking at me like "give me the ball back you loser", and I am like "fuck you John", the team on the bench is screaming at me with anger, I hear someone saying "this is why we don't give the ball to Ed", everything is slowing down, I see the timer on the board with 3 seconds left, fuck it I am just going to shoot.
I throw the ball like a mad man, with the worst form possible. A mix between a pass, and a shot, kind of over my shoulder type of shot. That was actually John's trademark shot. Cheers!
2 seconds left...
The ball hit the hoop, and does that thing when it's spinning around the hoop like in Space Jam, and...
1 second left...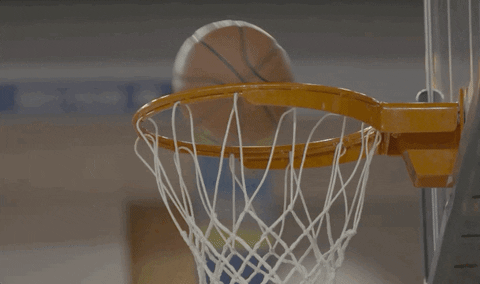 It's in?
Oh I'll be damned!!
My first reaction was to check the other team, they couldn't believe their eyes!
That idiot PG from the other team (me), just scored the winning point, out of nowhere! They didn't see that one coming!
My team is losing their minds, just cheering, rushing toward me and lifting me up in the air, I can see my dad from the audience, it felt like every basketball movie, mixed with the mighty ducks!
Holy shit! I did it!
That was a proud moment, I couldn't wait to hear what my dad had to say about our victory:
You got lucky...
Debriefing
Wow ed...That's some deep shit. I thought we were having some light hearted post about that time you were in the Mighty Ducks, but it ended up being a tale about how people perceive you, and how they never want you to "score the winning point", because you're stealing that moment away from them.
The true moral of the story, is that even when moments like these happened, even if I am sure you're thinking "he made it all up", it's a true story, and I actually never thought I would word it out, that I would be writing a post about it 25 years later on something called "Blockchain". Young Ed would have probably said: Blockchain? Lame!!!
Anyway, my point is, even if moments like this happened, my dad was right. It was pure luck. That was actually stupid, because I jeopardized the game just because I didn't like being the underdog on that day, I didn't like the feeling of not being needed, and that's not how team sports work.
I should have listened to the coach, the team, and pass the ball to John.
I wonder if anyone remembers that game the way I do. Probably not.
25 years later, it's on the blockchain now haha.
So was it really a disaster?
It was the last time I've ever played basketball. As enjoyable as the ending of the game was, I hated the pressure, the atmosphere on that day, and I stopped playing basketball almost a few days after that game, all at once. I took the poster of Penny Hardaway off the wall, I think something must have been broken on that day.
I did much better at soccer, and scored a whole bunch of goals throughout the years, lot's of winning ones, but I promised to never take myself seriously again (I broke that promised pretty quickly 😂).
---
---