Ecuador vs Qatar World Cup Qatar 2022 Opening match (ENG/ESP)
A match of much merit in which the two teams gave their best, and in the first instance, Ecuador began to attack in the 3rd minute with a goal from Enner Valencia, which was canceled by VAR. The Ecuadorians had possession most of the time in the 16th minute with a penalty goal in the 16th minute the Ecuadorian team went ahead, a goal by Enner Valencia.
In the 31st minute, a goal by Enner Valencia to make it two-nil for the Ecuadorian team, assisted by Ángel Preciado, after this goal there were many yellow cards and many balls distributed with an attempt to score for each party, ending in eleven shots in total, after from minute 40 the position began to be very distributed.
Enner Valencia's knee began to ache in the 44th minute in which he had to wait until the second half for it to be changed, Qatar took four yellow cards and Ecuador 2 yellow cards.
In the second half the two teams approached the goal, but without an effective result and the game ended
Ecuador was the protagonist fighting for every ball the hosts defended themselves in which the match ended 2-0.
Qatar defending and Ecuador attacking and catching the Qatari team against them, but neither of them could score more goals in the opening match.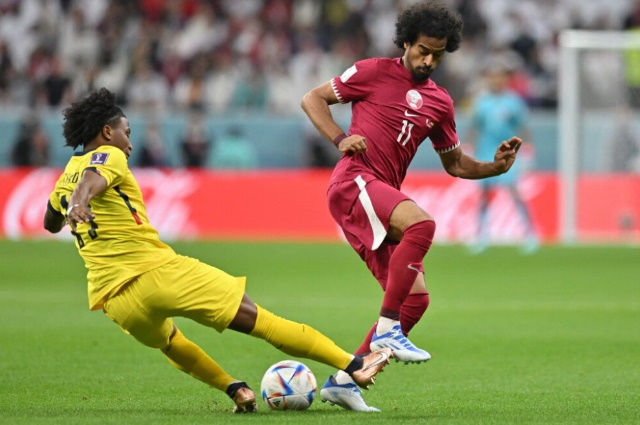 Ecuador vs Qatar el mundial Qatar 2022 Partido inaugural
Un partido de mucho mérito en la cual los dos seleccionados dieron lo mejor de sí que en primera instancia Ecuador comenzó atacar en el minuto 3 con gol de Enner Valencia que fue gol anulado por el VAR, tuvieron la mayoría del tiempo la posesión los ecuatorianos en el minuto 16 con gol de penal en el minuto 16 se adelantan el conjunto ecuatoriano, gol de Enner Valencia.
En el minuto 31 Gol de Enner Valencia para dar el dos a cero para el conjunto ecuatoriano, asistencia de Ángel Preciado, después de este gol hubo muchas amarrillas y muchos balones repartidos con intento de gol para cada parte terminaron en once remates en total, después del minuto 40 la posición comenzó hacer muy repartida.
Comenzó a dolerle la rodilla a Enner Valencia en el minuto 44 en la cual se tuvo que esperar hasta el segundo tiempo para que lo cambien, Qatar se llevó cuatro tarjetas amarillas y Ecuador 2 tarjetas amarillas.
En el segundo tiempo los dos equipos se acercaban a la portería, pero, sin un resultado efectivo y termino el partido
Ecuador fue protagonista lucho por cada balón los anfitriones se defendían en la cual el enfrentamiento termino 2-0.
Qatar defendiendo y Ecuador atacando y pillándoles a la contra al equipo de Qatar, pero ninguno de los dos pudo meter ya más goles en el partido inaugural.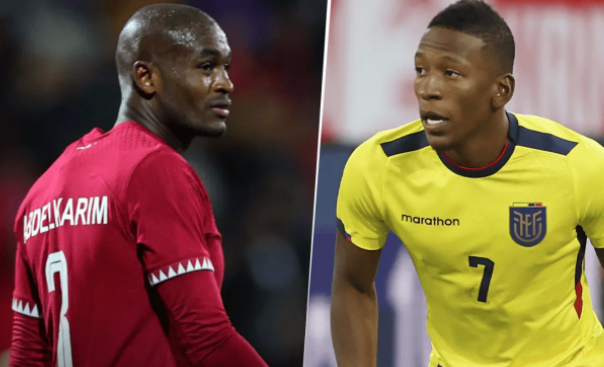 Video:https://odysee.com/@gatomayor:8/Ecuador-vs-Qatar-Copa-del-Mundo-2022:2
​
---
---