A very interesting chess game /Una partida de ajedrez muy interesante.
1.e4 … e5
2.Cf3 … Cc6
3.Ab5 … Cf6
4.Axc6 … bxc6
We can see that this is a Ruy López
Podemos ver que se trata de una Ruy López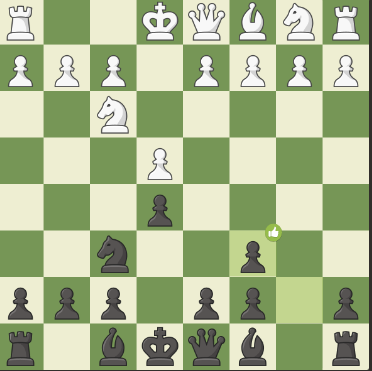 d3… Ac5 ¿?
Ac5 is a mistake, because a piece is lost!
Ac5 es un error, porque se pierde una pieza!
6.Ae3 … Axe3
7.fxe3 … d6
8.d4 … Cxe4
9.dxe5 … Ag4
10.h3 … Axf3
11.gxf3 … Dh4+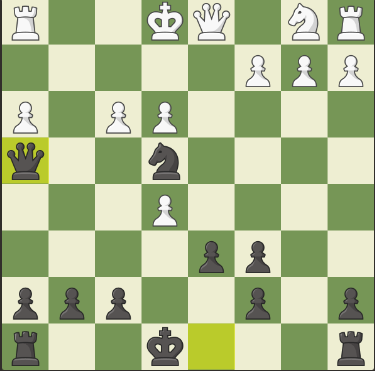 12.Re2 … Df2+
13.Rd3 … Cc5+
14.Rc3 … Dxe3+
15.Rb4 .. a5+
16.Rc4 … d5+
17.Dxd5 … cxd5+
18.Rxd5 … Td8+
19.Rc6 …O-O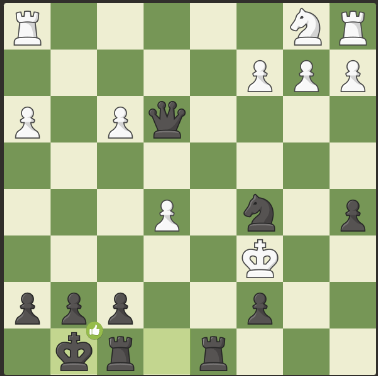 This O-O move is excellent and leads to checkmate, but there is a faster route.
Esta jugada O-O es excelente y conduce al jaque mate, pero hay una ruta más rápida.
20.RXc7 … Dxe5+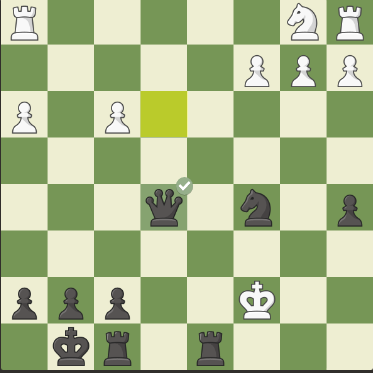 21.Rb6 … Tb8+
The checkmate attack continues.
El ataque de jaque mate continúa.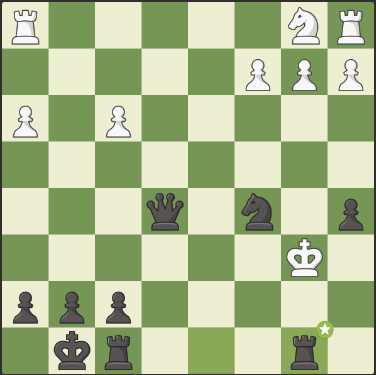 Rxa5 … Dc7++ checkmate ( jaque mate)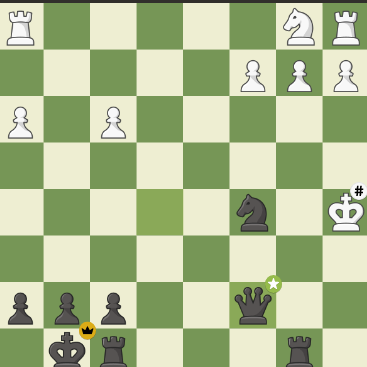 ---
---