Sacrificando un caballo para dar jaque mate en la Ronda final (10 ma) del Torneo Hivechess S13 /Sacrificing a knight to give checkmate in the Final Round (10 ma) of the Hivechess S13 Tournament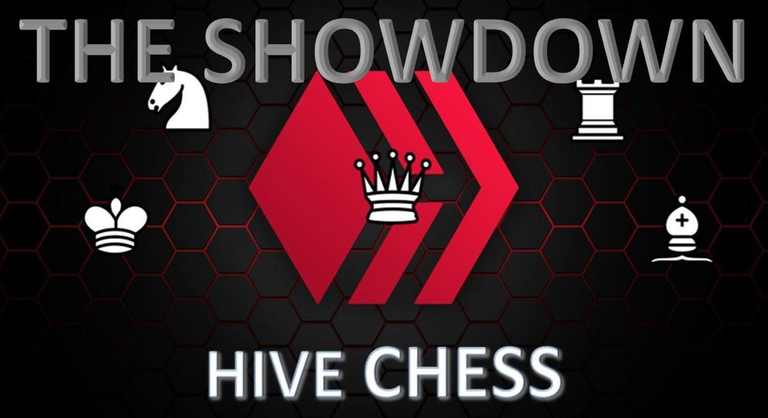 Source de la imagen
Saludos mis estimados amigos aficionados del ajedrez, les presento el encuentro que tuve con @TinAungSoe en la Ronda final (10 ma) del Torneo Hivechess S13, organizado por mi estimado amigo @stayoutoftherz y en la cual obtuve una victoria jugando con las negras.
Greetings my dear chess fan friends, I present to you the encounter I had with @TinAungSoe in the Final Round (10 ma) of the Hivechess S13 Tournament, organized by my dear friend @stayoutoftherz and in which I obtained a victory playing with Black.
Es de hacer notar que en este juego hubo muchos erores tanto de las blancas como de las negras y esto es debido que se trata de juuegos de 5 minutos, es decir de partidas rapidas; ya que si piensas muchos puedes perder por tiempo.
It should be noted that in this game there were many mistakes by both white and black and this is due to the fact that these are 5-minute games, i.e. quick games; because if you think too much you can lose by time.
White: TinAungSoe
Black: elprofe62

| | Blancas (elprofe62) | Negras(TinAungSoe) |
| --- | --- | --- |
| 1 | d4 | d5 |
| 2 | e3 | a6 |
| 3 | ♞e2 | ♞f6 |
| 4 | ♞g3 | ♗g4 |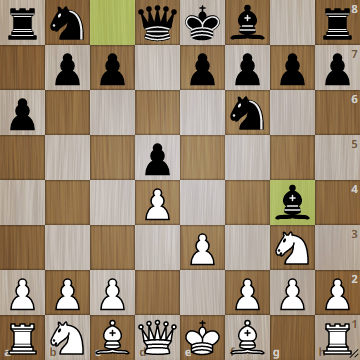 | | Blancas | Negras |
| --- | --- | --- |
| 5 | ♗e2 | h5 |
| 6 | ♗xg4 | ♞xg4 |
| 7 | ♞c3 | e6 |
| 8 | ♞ce2 | g5 |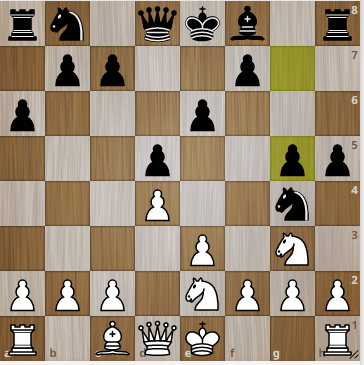 | | Blancas | Negras |
| --- | --- | --- |
| 9 | e4 | ♕f6 |
| 10 | O-O | ♗d6 |
| 11 | e5 | ♕g7 |
| 12 | exd6 | cxd6 |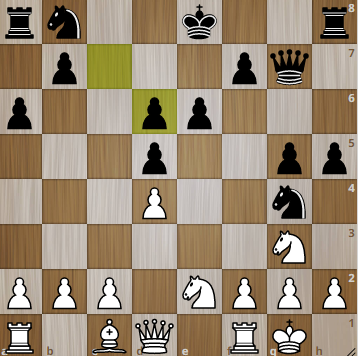 | | Blancas | Negras |
| --- | --- | --- |
| 13 | ♕d3 | ♞c6 |
| 14 | ♕b3 | ♞xd4 |
| 15 | ♕xb7 | ♞xe2+ |
| 16 | ♞xe2 | O-O |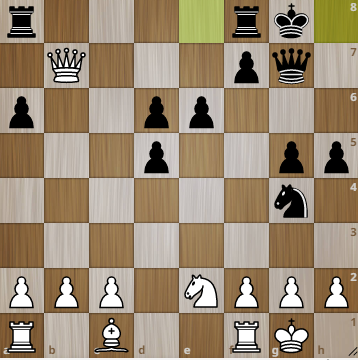 | | Blancas | Negras |
| --- | --- | --- |
| 17 | ♕b3 | ♕e5 |
| 18 | ♞g3 | h4 |
| 19 | ♕f3 | hxg3 |
| 20 | fxg3 | ♕d4+ |
| | Blancas | Negras |
| --- | --- | --- |
| 21 | ♔h1 | f6 |
| 22 | h3 | ♔f7 |
| 23 | hxg4 | ♖h8++ |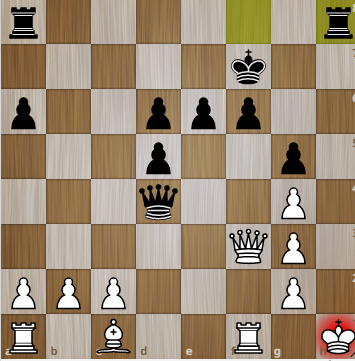 ---
---