Dramatic comeback as France came from two goals down to secure victory
World cup defending champions France and world ranked number one Belgium went head to head in a hard fought battle in a five goals triller which saw defending world cup champions France came from behind to secure a dramatic 3-2 win in the semi finals of the the UEFA nation's league.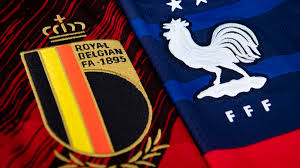 source
It was quite an interesting and entertaining match as both teams show quality and good effort to secure the winner but it all went to the favour of the French team who came from two goals down conceded in the first half to secure a well deserved victory winning the game by 3-2.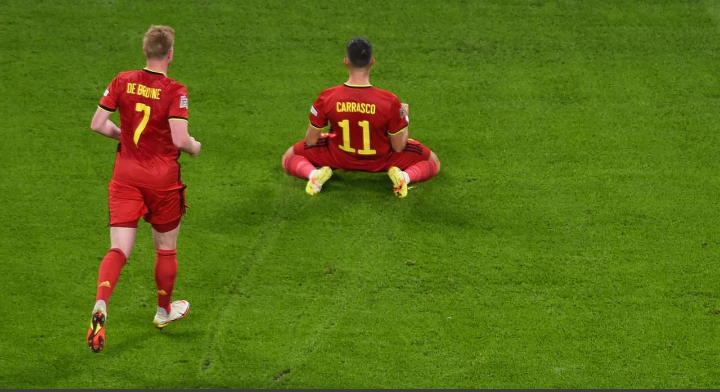 source
The "red devil's" went in front in the 37th minutes after Yannick Carrasco shot was deflected and went past Hugo lloris to put Belgium in the lead.
Roberto Martinez side doubled the lead in the first half to put the Belgians two goals up as Chelsea man Romelu Lukaku fired in a heavy shot in the box just three minutes later after Carrasco scored to make it 2-0 just five minutes before half time.
With the lead after half time the Belgians are already one foot in the finals to face Spain if they secure the victory and also would end the French record against them in an Unbeaten 40years run against them.
The second half started well in the favour of the French side as they mount more pressure on the Belgian side to bounce back in the game with remarkable efforts to score as they kept pressurizing the Belgian team with determination, courage and believe to be able to get something out of the match.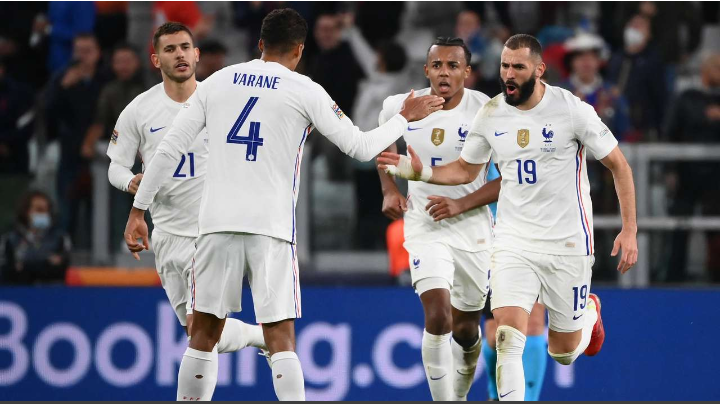 source
The deadlock was broken as France scored their first in the game after a wonderful pass from klyian Mbappe who found Karim Benzema to make it 2-1 in the game.
The French team were relentless as they keep on pursuing for a second goal in the game with so much pressure coming from them leaving the Belgian in total confusion as they look shaky to defend their lead.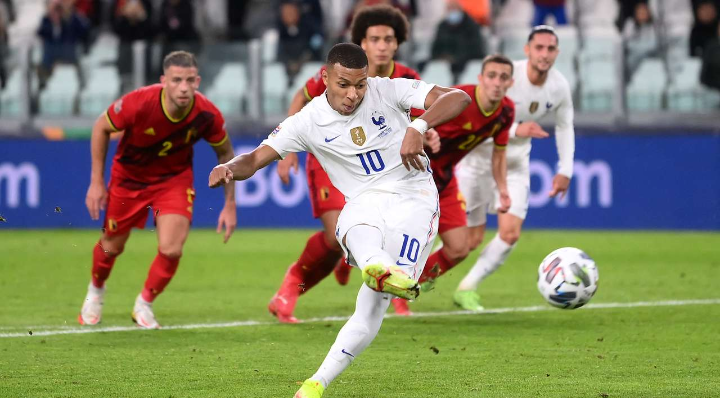 source
France eventually got the equalizing goal after they were awarded a penalty when Youri Tielemans have been said to fouled Antoine Griezmann in the box after a VAR review which saw klyian Mbappe step up to take the spot kick to make it 2-2 in the 69th minutes.
Belgium went back in front with a wonderful shot coming from Romelu Lukaku but that effort was cancelled after a VAR review showing its an offside goal.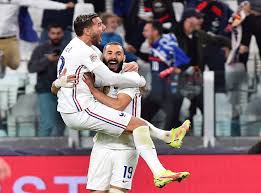 source
The French team then secure a winner after Ac Milan's Theo Hernandez struck in a thunderous volley to secure victory in stoppage time as the French team bounce from the dead to become victorious and also securing a place in the UEFA nation's league final against Spain.
---
---