BREAKING: RONALDO TO LEAVE MANCHESTER UNITED WITH IMMEDIATE EFFECT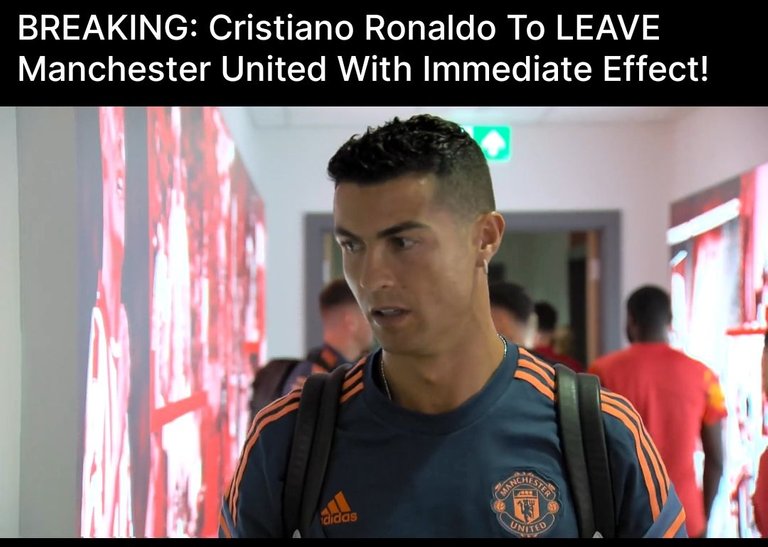 Source
It not news since Ronaldo's outburst on United during the interview with Morgan last week, which eventually shook the world.
Of course I wouldn't say I am a bit surprised cause I knew that Ronaldo's heart and soul wasn't with the team any more, it was becoming too tough for him, it's almost as if he couldn't breath, he needed some space and thus just this evening the management has come out to break the ice and let the king bird out.
RONALDO TO LEAVE OLD TRAFFORD WITH IMMEDIATE EFFECT BASE ON MUTUAL AGREEMENT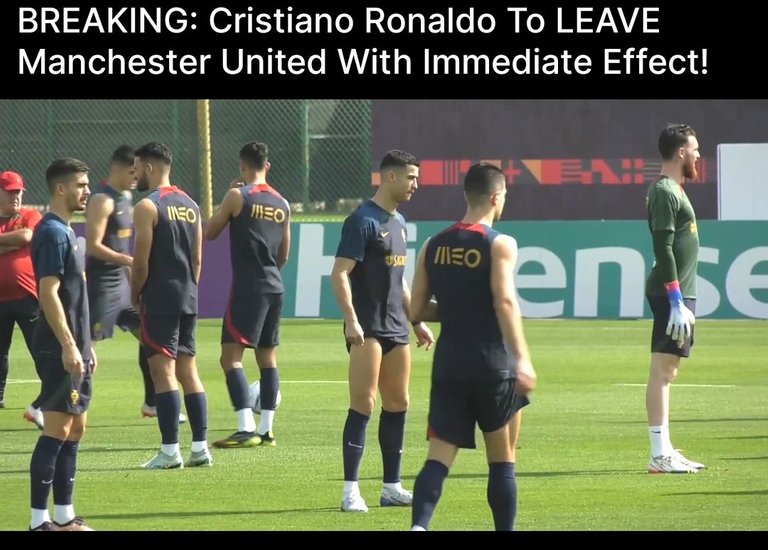 Source
The management official release the press statement this evening stating the love for the Portugal forward and thanked him for his immensely contribution to the team's growth.
Ronaldo in his statement also stated that,
"it's time to seek new challenge"
new adventure, he also thanked the management and declared his undying love for the club, the fans and his team mate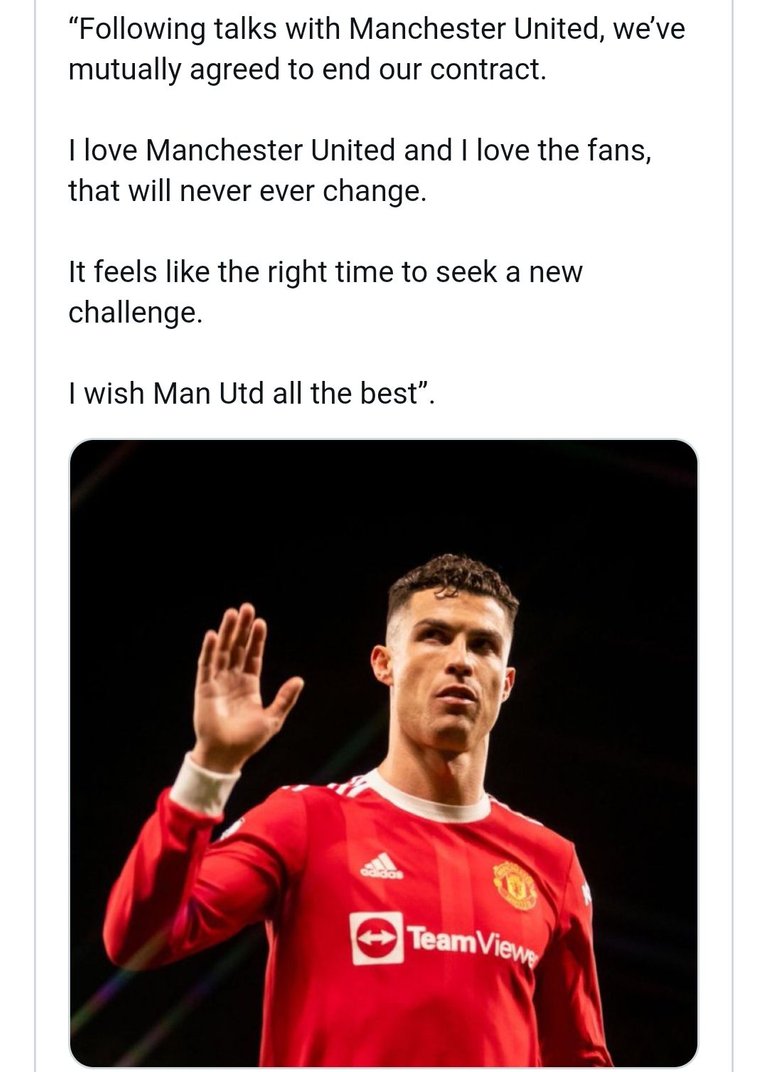 Source
But one striking revelation was that did you know Queens decision was also behind Ronaldo's move back to United grounds, I just thought to my self for the love and respect for her Majesty and Sir Alex persuasion he had to return, but looking at things now, his career and times are counting on him, he had to make a move and seek new challenge else else were...
With Records broken set I think he has done enough and should be freed to live his decision.
Thanks for reaching out, do well to let me know your thoughts and reaction to this in the comments section below,....thanks.
---
---