DID WE JUST WATCH A FLOPPY START OF THE ALMIGHTY QATAR 2022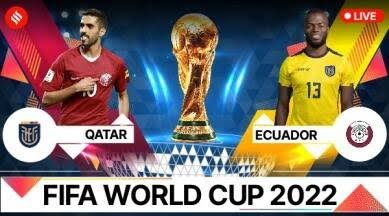 Source
The long awaited anticipated Qatar officially kicked off today with Qatar vs Equador contending for the spotlight l, with impressive intro, lights sound camera all catching the amazing moment as history kicks and the whistle blows
I would say that 95% of the world's population were quite disappointed at the display we saw coming from Qatar, just two minutes into the game we already saw a goal that was obviously offside but nicely played by Valencia a great player I would hand over the man of the match trophy to, the energy, the tactics, the chances coming from these guy was so so good you can dispute the fact.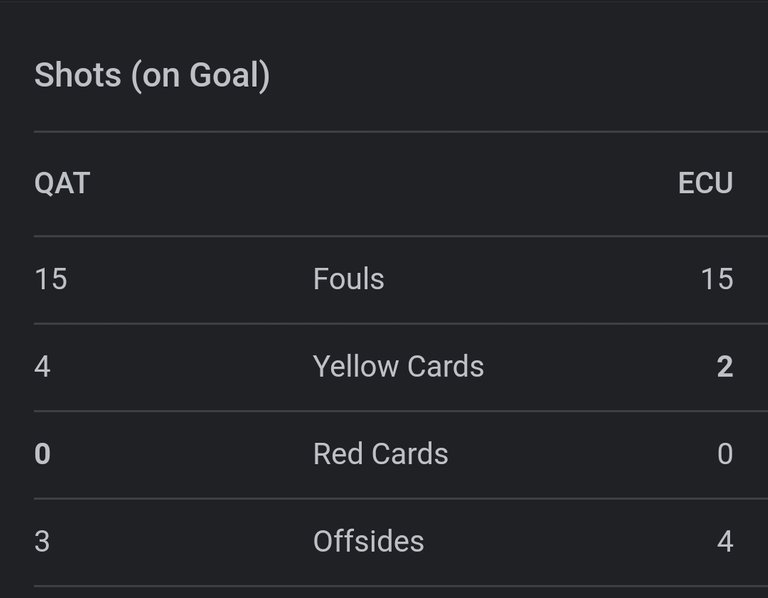 Source
Looking at the play from the Qatar end you would obviously ask the one question on every body's mind, how did they got here? These was on every body's lips at the viewing centre were I went to seat out with my friends to watch history until the guy close to me had to like it's an advantage to the hosting country, an automatic qualification to the great game….
Seriously I got bored watching the game, cause there was nothing interesting about the game anymore, every time I look up it got to be some foul committed by Qatar players on Valencia or some Ecuador player, it so got to me like was Valencia the target, that guy had to keep pressing on, I guess he was looking out to place his name as the first player to score a hat trick, which would have been if not for the initial offside goal disallowed.
I have to give my man of the match to him for his endless struggles on the pitch driving so much pressure into the minds of Qatar players so much it destabilizes them, missing chances everywhere, no accurate passes, floppy play on the pitch, with just 47% on possession, it was almost obvious they weren't working on the 5-3-2 formation, no coordination at all

Source
I'm very much anticipating the outcome of the match with Senegal and I'm sure it won't be funny at all, so if they could do something about all this floppy attitudes let's hope we could possibly witness a draw match ?...would you rather say yes or maybe?....seeing how formidable the Senegalese team are, well I hope I'm disappointed which I will doubt that also,
Let's get your views on the outcome of today's match
Thanks for coming thru
MUCH APPRECIATED 💯👍💞
---
---