Corrupt Scoring Killing Boxing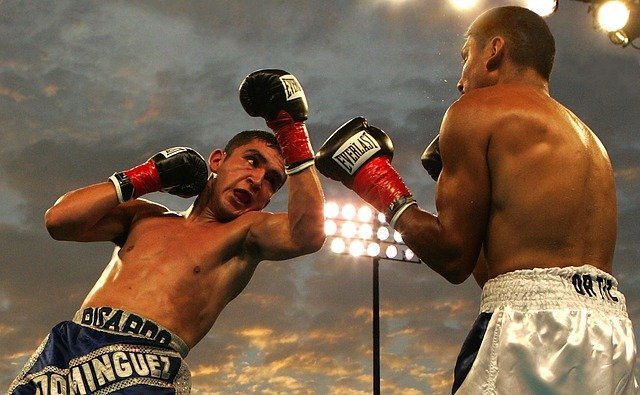 source
One of the bigger upsets of the year happened some hours ago as the reigning recognized pound for pound number one boxer, Saul 'Canelo' Alvarez came short in his bid to win another title at light heavyweight, losing to reigning undefeated WBA champion Dmitry Bivol.
Canelo was a heavy favorite coming into this match despite stepping up in weight and facing a bigger man in Bivol. Unfortunately, someone didn't give Bivol the underdog memo as he used his skill and size to outbox and outwork Canelo, leaving no doubts as to who the victor was.
Heading into the final round, many boxing pundits already scored a wide decision victory for Bivol irrespective of the final round score, barring a knockout from Canelo. However, as we very well know with boxing, official scorecards can deviate quite heavily from everybody else's opinion when it is finally announced. Therefore, many kept their fingers crossed when the final bell rang to end the fight - another round that looked comfortable for Bivol.
The question on the lips of many was 'will Bivol be given the decision?. Thankfully, the answer to that question was yes, as he won on all three judges scorecards, making a minor victory for common sense, decency and fairness. However, one cannot but point at the margins he was awarded on those scorecards - 115-113.
This Must Stop
115-113 for Bivol means he won seven of the twelve rounds, and Canelo won five. Many other fans, pundits and analysts disagree with this and feels he won by a much larger margin. It certainly felt like Bivol wasn't going to be given the benefit of doubt unless he won clearly and convincingly, and thankfully he did.
Canelo has not been a stranger to having controversial decisions swing his way. He has wins over boxers Erislandy Lara and Gennady Golovkin that many people felt were highly controversial but went to him. It seems any decision that can go his way has gone his way.
One can understand why this is the case though, as Canelo is boxing's current biggest star and is a certified money spinner. Everyone wants a piece of the cash he brings and the best way to keep it flowing is by ensuring he keeps winning. No doubt about his skillset though, as he still arguably remains the best pound for pound fighter on the planet, but one can also claim he has had a little help on his way.
Too Much
The belt doesn't just stop with Canelo though, as we have witnessed some really controversial decisions over the last decade in boxing, part of which has completely turned people off and made them seek out alternatives such as MMA. As a matter of fact, one can say the UFC's growth is a direct beneficiary of boxing's lapses.
The problem is that there are too many sanctioning bodies, commissions and whatnot where people can get licenses, get officials and host fights. Hence the penalty for corrupt officiating isn't uniform and it certainly isn't severe enough.
If there is no change in such a trend, it would only hasten the decline of the sport further. For now though, let's be happy the right person won in this case.
---
---