Fury vs Wilder Trilogy: Boxing Needs More of These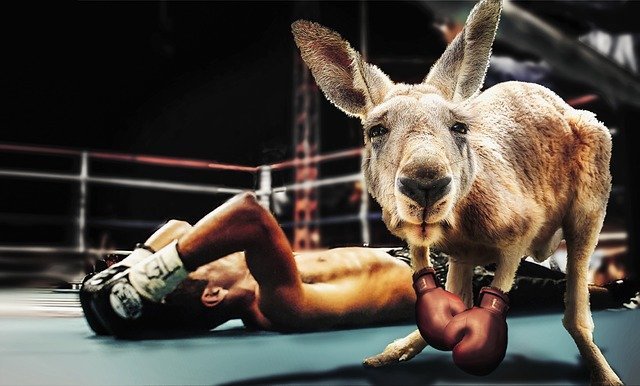 source
The Tyson Fury and Deontay Wilder Trilogy has ended, and as many people expected, Fury came out on top as the best fighter in the heavyweight division.
The Fight
That said, the actual fight itself wasn't as straightforward as a lot of pundits thought it would be for Fury, as Deontay Wilder made it a very interesting contest by knocking him down Twice in the fourth round, making some of us doubt if Fury would be able to recover from the second.
Although Wilder showed a lot of heart, it wasn't enough to surmount the tactical prowress, boxing brain and excellent strategy by Fury who made the most of his career high 270+ Pounds weight for the fight by absolutely smothering Wilder and taking the sting off any momentum he was trying to build.
Fury for his part did show more than just his skills though, as getting up from two knockdowns is no mean feat. We had already seen his excellent recovery prowress in their first bout of the trilogy and he showed it again once more. Moreso, his stamina was excellent for someone that came in so heavy and he was able to outlast Wilder who was visibly exhausted by the eleventh round before he got knocked out.
Why This is Good
Boxing has witnessed a bit of a decline in popularity and marketability over the years. When you consider the glory days of the Muhammad Ali all the way to the Mike Tyson era, the sport has certainly fallen from visible highs.
What's more, it is this way as a result of some deliberate actions by the boxing stakeholders themselves. From greedy sanctioning bodies who choose making lucrative fights over making the best fights available, to questionable scoring by Judges who seem to have eaten the corruption bug. There is also the case of doping which has tainted the sport.
Disenchanted hardcore fans have either voiced their concerns loudly or have simply turned attention away into other sports. We have recently began to see the rapid rise in popularity of mixed martial arts, particularly the UFC which fans see as a more exciting and credible alternative to boxing.
That said, Fury Vs Wilder showed us that boxing is far from dead with the mainstream interest it generated and excitement throughout all the bouts. It was encapsulated with drama, intrigue and action packed fights: All characteristics boxing fans are generally deprived of. Furthermore it was a case of the best heavyweights facing each other off in their prime and luckily, we were not let down by the judges scoring in the first fight which paved the way for this trilogy.
A Unique Feeling
Most boxing fans will tell you that there is something special about heavyweight boxing, compared to other divisions. Some even go as far as to say that the state of boxing at any given time is only as good as its heavyweight division. Maybe it is the thrill of a knockout coming at any second, but there is no doubt about the authenticity of that feeling.
For about a decade the heavyweight division suffered a decline with the Iron clad reign of the Klitschko brothers. Maybe it's because they weren't American, and preferred to fight in Germany where they had a huge fan base than in America. It could also be the boring nature of their fights which, while being a tactical masterpiece, were an absolute snooze fest for casual supporters.
What's more, being brothers, they refused to fight each other and took away any anticipation of the two best fighters of their generation going at it.
Now the division is 'back' with an interest in the American Market, a depth of talented fighters with charismatic personalities to boot, as well as a seeming willingness to fight each other with talk unification bouts being mentioned and fighters trading words over social media.
Conclusion
This trilogy has shown that getting interest back in the sport is not rocket science, and can be adopted in a relatively short time to produce results. Fix the corruption in the system and give the fans what they want. Do this, and watch boxing make a Renaissance.
---
---