How Usain Bolt's Career May Have Saved Athletics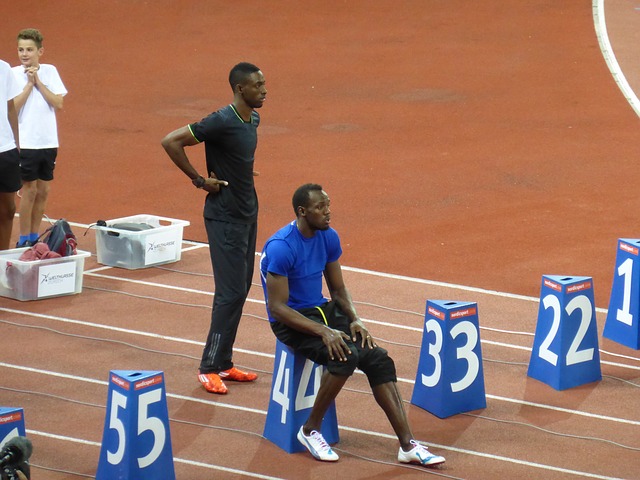 Undoubtedly the biggest superstar ever in athletics and one of the greatest names in Athletics history, Usain St Leo Bolt ushered the IAAF into a new era .
From the first World record run he made as a relatively unknown, albeit promising young talent at the Reebox Grand Prix in 2008, up until his retirement, Bolt remained the cynosure of all viewing eyes and was the focus of all the brands.
Bolt's career certainly raised interest generally in Athletics and people tuned in to see just how fast this man would run and who if any could challenge him. Rivalries with Asafa Powell, Tyson Gay, Yohan Blake and later Justin Gatlin further served to increase the allure around him. Is it possible though that Bolt's career did even much more than a lot of people give him credit for?
Tainted Sport
Athletics, especially the sprints was in a really dark place before Bolt came along. The turn of the decade witnessed a lot of high profile doping scandals, perhaps none as big as that of Marion Jones. Even Bolt's predecessor champion at the 2004 Olympics, Justin Gatlin, was serving suspension for doping violation as at the time Bolt came into the scene.
It was becoming increasingly difficult to market prime athletes due to the dark cloud of suspicion always hovering on their necks. Bolt himself raised a few eyebrows with his rapid development which saw him improve his PB from 10.03s to 9.76s in 2008 (he would of course go on to do much greater things), but apart from regular doping tests that followed his entire career, I think his antecedents as a Junior runner were largely slept on, thereby failing to recognize his enormous potential.
Made it Look Easy
The nature with which Bolt came into the scene made him achieve immediate superstar status at the Beijing 2008 Olympics. He decimated a High quality field, set a new World record in the 100m despite easing off in the last 20 meters or so. It was the 200m race though that truly made him something of an Icon, breaking Michael Johnson's seemingly unbreakable 19.32s World record.
Bolt was pretty easy going on and off the pitch and had great rapport with the press. His signature 'lightning Pose' and his laid back, larger than life persona were relatively strange for athletes back then. He regularly joked about eating chicken wings and skipping training sessions, all which made his performances seem all the more incredible.
Athletics was definitely in need of that kind of energy and he managed to help a few others along the way into becoming big names.
Setting the Precedent
Prior to his rise to fame, even the really dominant athletes like Bekele were not considered superstars despite their performances. Bolt's rise to fame saw a few more athletes take their personal branding and marketing serious such as Mo Farah and his 'Mo Bot'. While we've not seeing a name as big as Bolt's, a few athletes have managed to become household names.
I think Bolt showed the IAAF what is possible as far as the commercialization potential of their products go, and it is reflected in their actions these days aimed at making athletes more 'fast paced' and 'watchable', probably creating new stars in the system.
---
---