Marathon: Covid Robbed Us of Something Special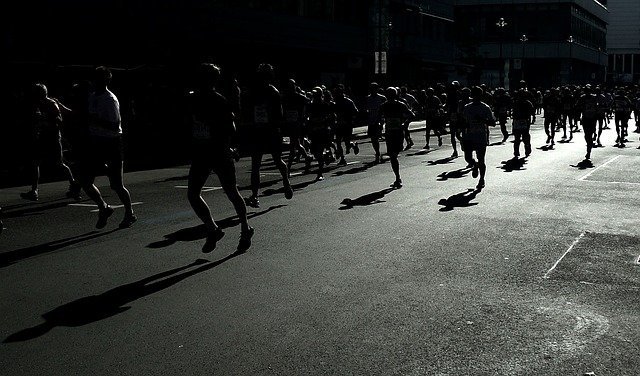 With the New York City Marathon primed for a return on Sunday after a two year hiatus due to Covid, the headlining act reminded me of something we might not be fortunate to ever witness again because of the Corona Virus Pandemic.
Of course the headlining act is none other than Ethiopian running great Kenenisa Bekele, who is also the second fastest man over the Marathon. Bekele was a force during his prime years of Track and field competition, dominating both the 5000m and 10000m where he held both records until Joshua Cheptegei broke them both in 2020.
The later stages of Bekele's Track and Field career however were filled with injuries, which greatly slowed him down and allowed people like Mo Farah to step up and dominate the competition in the absence of a prime Bekele. Still, he would no doubt go down as one of the greatest, if not the greatest distance runners of all time.
His transition into the Marathon, which seems to be a natural progression for Track and field distance runners was quite successful and quickly established him as one of the best of his time. Unfortunately, between 2014 when he made his debut and 2018, a series of injuries and inconsistent results meant he could not lay claim to being the best in the World.
2019 however witnessed something special. It is the year that Bekele peaked as a marathoner and narrowly missed the World record by a mere 2 seconds on his way to winning the Berlin Marathon.
Unfortunately, towards the end of 2019 came with the corona virus pandemic that put the entire World on lockdown and put a halt to daily activities we otherwise took for granted. Sporting activities were suspended for the most part of 2020 and the major marathon events were pushed back. Due to this we were denied something the entire marathon World was craving.
A Clash of The Titans
We have had marathon greats in the past, but none can lay claim to being as dominant as Kenyan Record Holder Eluid Kipchoge. He had a stellar career as a track and field distance runner but played second fiddle to Bekele during the times they met on the track.
His marathon career however proved to be something truly special since debuting in 2013 where he is consensually regarded as the greatest Marathoner of all time.
In their clashes as Marathoners, Kipchoge did have the better of Bekele the few times they met in 2014 and 2015.
However 2019 was meant to be the year a prime Bekele and Kipchoge would clash. Kipchoge has become the first man to break the 2 hour mark for the Marathon, albeit unofficially, while Bekele became the second fastest Marathoner in history, only behind Kipchoge. We were no doubt heading for a mega collision in one of the major marathon events in 2020 but Covid had other plans.
Conclusion
I wonder if both these Athletes will still be in their prime today to deliver the kind of performance we imagined as spectators. It doesn't appear the case based on Today's form, but with these two you just never know.
---
---