Sports Philanthropy: Where True Legacy Lives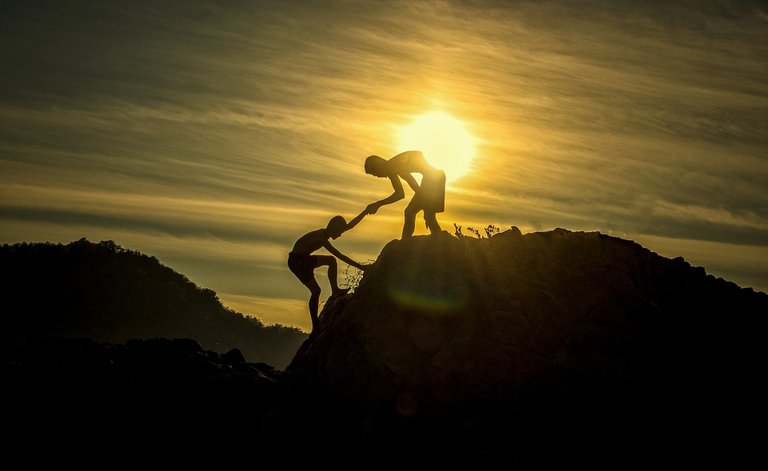 source
I was reading about Manute Bol, the late Sudanese Athlete who at 7ft7 was one of the tallest basketball players to ever feature in the NBA. Despite his height, surprisingly (or not?) , he did not have a great NBA career even though he was an excellent shot blocker.
Rather what Bol would become known for would be his humanitarian efforts aimed at his Native Sudan which would give him Worldwide recognition and a Country's people's adoration. Bol would spend the vast Majority of his earnings from the NBA as well as funds solicited through his foundation to address issues of hunger and starvation in his native Country.
Superstar Athletes are among the most Iconic of individuals in the World. Not only does their excellence in their chosen career give them a near super human reverence, they also earn huge sums of money to boot.
In spite of this, there are many athletes who are more renowned for their hedonistic lifestyles than their philanthropic activities. Giving back does not rank highly on the list for many athletes and some simply do so in other to keep up with appearances of the superstar life. Indeed, when you go on Wikipedia for information about a prominent celebrity there is almost always a section meant to highlight philanthropic works because giving back is something expected from those with abundance.
Why Give?
There is always the question of why anything? Should an athlete be forced to 'give up' their 'hard earned' money on causes they may not relate to? Giving back should not be done out of compulsion but rather compassion. There are tons of ways to do this Fortunately which likely means that an athlete is bound to find a way they are comfortable with.
Many athletes for instance have developed various strategies which they give back to their communities beyond donating money. Some of them take up the task of developing talents within their community in their give sport while others have ventured off the sporting radar to other interests which can positively impact society.
Tiger Woods for Instance has a foundation that helps with funding grants through college for underprivileged children. Woods may never shake the stigma from the multiple cheating scandals that ruined his marriage with his ex wife, but charitable works will also be mentioned as part of his legacy perhaps even with greater zeal.
An Opportunity for Impact
One place where the effects of philanthropy in sports is greatly felt is in developing countries. Really successful sportspersons with the right motivation can build vital infrastructure lacking in their respective communities. From good schools to sporting facilities, scholarships to proper mentoring, sports stars have the potential to make a name for themselves while making their communities better.
Conclusion
Two things sparked up my reasoning for this topic: the wasteful lifestyle of some mega stars in history and the selfless lifestyle of Manute Bol. There is of course freedom of choice in whatever we do, but spending money on the right things for the right causes just feels right.
---
---