Sportstalk Social TWC: My Favorite Sportsperson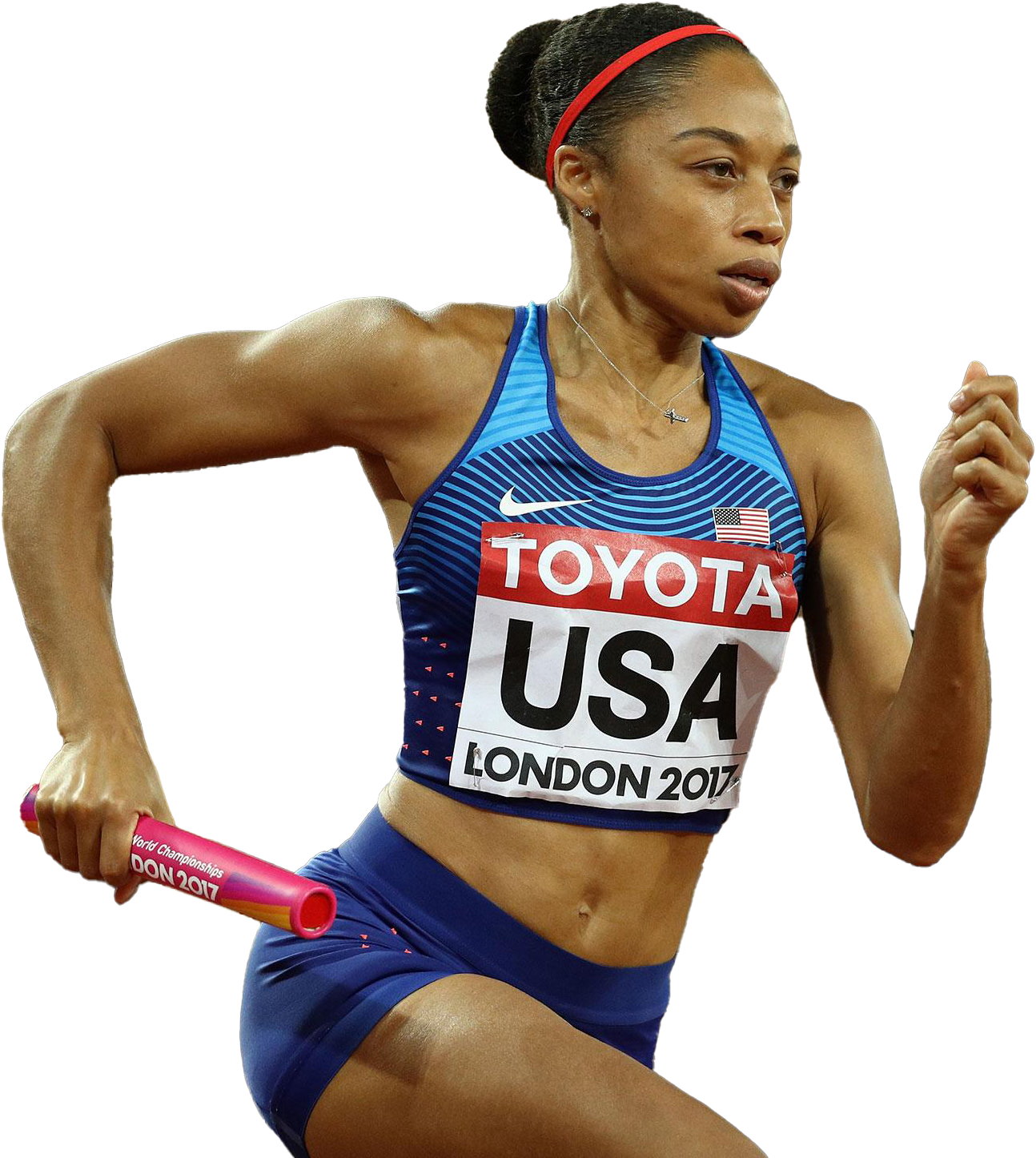 (source)[Allyson Felix Olympic Player PNG Photos]
It is always difficult for me to select one specific thing from a host of either good choices or bad choices, so this wasn't an easy choice. However, I after much introspection I did arrive at an answer in order to answer the sportstalk question of the week. My choice is based on as much activity off the field as it was on it by the athlete. Who doesn't like a bit of drama after all.
A Girl Has A Name
I have written about her in the past, during the build up to the Olympic games two years ago. She is all retired now, but boasts one of the most impressive legacies for any professional athlete. Extremely accomplished, her longevity and commitment to her discipline and family made her all the more admirable. I can say for certain that this is one lady who'd look back at her career and regret nothing. Her name of course is Allyson Felix.
For those who don't know her, she is one of the most decorated Athletes in Track and field history winning multiple World Championships, Olympic games, National and international competitions over an active career spanning over twenty good years. She competed and won titles in the 100m, 200m and 400m and performed at elite level in all these competitions which is no mean feat in itself. I encourage everyone to visit her Wikipedia page as it deeper explains her biography.
Beautiful Athlete
Her story is one we hear all too often, but not properly appreciating on how difficult accomplishing such feats may be. After noticing her gifts at a young age, she quickly became quite the sensation after finishing second place at the 2003 U.S National Championships which serve as trails for Global competitions depending on the year it falls. To be the second best athlete in the U.S is no mean feat, not to mention at such a young age.
Luckily for us, her career blossomed over a 20 year span that gave us thrilling moments, intense rivalries and top level competitions whenever she turned up.
Why I Adore Her
Allyson Felix was an athlete absolutely committed to her passion. She possessed an admirable discipline that everyone should strive for. A devout Christian, Wife and a mother did not stop her from performing at the highest level, instead she utilized all of those traits to her advantage. She used her faith to keep herself disciplined and level headed, and motherhood only served as further fuel to her career. I will give you one of most inspiring stories you'd come across in the next paragraph.
Favorite Moment
Felix had fallen Pregnant during the 2018 season and naturally had to take a break. After a complicated delivery that had to undergo a C-section, she returned in mid 2019 where she finished sixth place at the U.S trails, just good enough to be selected as one of the legs for the relay team. She won two relay gold medals there as a 33 year old post pregnancy athlete, but there was still more to come.
Setting her sights on making the individual team to the 2021 Olympic games 400m competition, she trained through lock downs and Covid, keeping herself motivated and in great shape. At 35 years old she qualified after finishing second place at the trails, and would go on to win an individual 400m bronze medal at the Tokyo Olympic games, despite the odds being heavily stacked against her at 35 years old. By the end of that Tournament, she had established herself as the most decorated athlete in U.S track and field history.
Role Model
Her off court profile is also quite admirable. No scandals, no vices, just known for being passionate and dedicated to her career. Perhaps younger athletes would do a ton of good to learn from such a great woman. There will only be one Allyson Felix.
---
---