The Financial doorway of the Olympics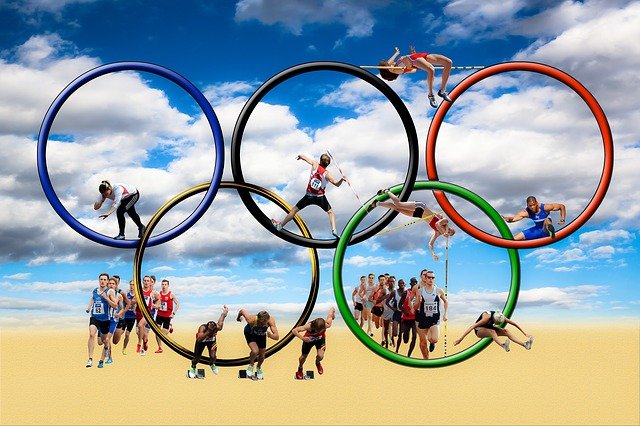 Being an Olympic gold medalist can be the life ambition of some athletes and one certainly worthy of pursuit in their careers. To achieve this feat though goes beyond personal recognition, as it brings to life the highest feelings of patriotism and service to one's nation. Beyond that though, the games are increasingly becoming doorways to financial success for athletes.
While the International Olympic Committee does not give money to athletes for winning medals at all, it is the doors of opportunities open to successful athletes both nationally and globally that can potentially secure an athlete financially. The biggest doorway is of course recognition that athletes receive on winning an Olympic medal, as they automatically become a lot more marketable due to their success in at least their countries.
Fortunes can Change Overnight
For some athletes, the rewards for success at the Olympics can be instant. Just yesterday, Hidilyn Diaz became the first gold medalist ever for the Philippines - winning the Women's weightlifting competition at the 55kg class. Reports has it that she has been rewarded with monetary gifts worth $656,000 from the Philippines Olympic body as well as some business Tycoons. No doubt the rewards would not stop there for her, as such a win would skyrocket her popularity and propel her to superstardom overnight. These instant transformations are usually unique and do not have a clear pattern for occurrence.
More Work to be Done
For some other athletes, an Olympic gold medal can push them to the cusp of greatness and stardom, with the final effort required from them in other to achieve such feats. A good example is boxing champion Anthony Joshua who won Gold at the 2012 London Olympics and when on to win Heavyweight Gold at professional level. He is today one of the biggest names in British boxing because he took his chance, the same cannot be said of his Compatriot Audrey Harrison who won Gold at the Olympic 12 years earlier.
There is a lot of work that needs to be built on that initial attention the Olympic medal brings in other to fully tap its potential.
Opportunities More than Ever
There are some sports that are obscure prior to the Olympics for a majority of sports lovers around the World. These sports go back to relative obscurity after the Olympics compared to the attention some of the 'bigger sports' like basketball and soccer receive. Unfortunately, an athlete in a sport like water polo is very unlikely to compete in financial muscle with an athlete in a sport like basketball based on commercial value. This however is rapidly evolving as there are more opportunities today for personal branding for individual athletes than ever before.
Furthermore, a lot more cross-sport branding opportunities are opening up for athletes. Take mixed martial arts for example which can potentially see stars in wrestling, boxing, taekwondo, karate and judo become top stars in the sport with strong commercial value.
Conclusion
An Olympic gold medal will always have intrinsic value irrespective of monetary rewards attached, but if athletes can capitalize on their success and bring fortune to themselves it is a win-win for them.
---
---