The Miami Heat moving Forward with Heat Culture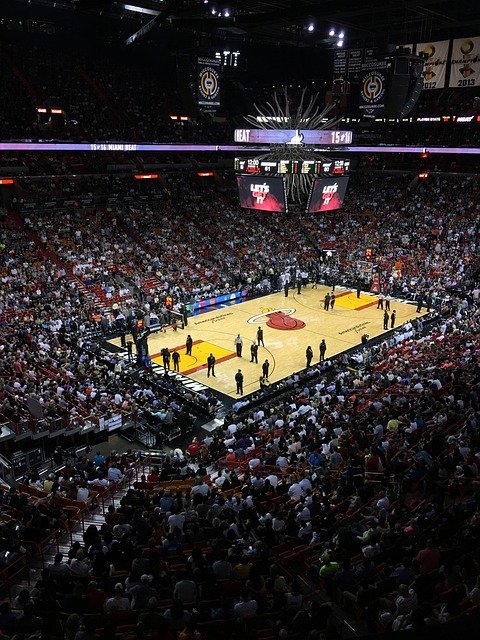 source
It has been a while since I posted anything to the sportstalk community. I guess making sports related articles takes a lot more from me mentally so I simply didn't bother. I appreciate those who have shown community and reached out, am definitely still a part of the community. That aside, let's get into it.
From Frauds to Finals
The NBA playoffs have come and gone with the Denver Nuggets, boasting a very formidable duo of Nikola Jokic and Jamal Murray winning their first title in history. They did it at the expense of the Miami Heat, my favorite team going into the playoffs whose spirited run shocked everyone. You see, they barely made the playoffs and had to win their final game of the play-in tournament, coming in as the eight seed. Not many gave them a chance, but their run left us shocked and talking about how it was all made possible.
One of the most used terms by any analyst to describe the Miami Heat was the term 'Heat Culture'. It is a solid appreciation of the development fundamentals, desire and drive that the team has been able to put in place for it to perform. What made their run even more impressive was that they did so with a team many would consider ordinary. Sure Jimmy Butler is a star, but certainly not on superstar level of Nikola Jokic or even Jamal Murray. What's more, it wasn't like the team was carried by Butler or Bam Adebayo, their other star player either.
Instead we saw a bunch of undrafted and unheralded players who seized the moment to increase their stock value. These undrafted players were really the biggest talking points of the show. It isn't easy to make it in the NBA even as a draft pick (especially when you're not a lottery pick) but these undrafted guys defied all odds to step up at the highest possible level. Gabe Vincent, Max Strus, Duncan Robinson and Caleb Martin all had moments when they took control and carried the team during the playoffs. That's why we celebrate Heat Culture.
Culture of Opportunity
I mean which other NBA team will give multiple undrafted NBA players an opportunity to prove themselves, not to talk of doing so at the highest stage possible. The major challenge new rookies face is a lack of opportunity. Some are waived without playing any significant minutes for their teams. Many don't have the confidence after to go on, and quickly give up and retire from basketball. Heat Culture not just gives these kind of players the opportunity, but actually shows them a pathway to develop and get better. It would have been quite a remarkable story had they capped off their playoff run with the title.
I had expected the Heat to retain the core of this team but it appears they're tearing it all down. While the core stars remain, a bunch of the undrafted prospects are moving to get bigger paydays. Gabe Vincent has moved to the Lakers, Max Strus has moved to the Cleveland Cavaliers, while there are strong indications that Duncan Robinson will move to the Washington Wizards. It is clear that the Heat is comfortable letting their now matured prospects move on as established players because Heat Culture is a real thing, and isn't about the players.
Conclusion
Any undrafted or lowly drafted NBA prospect should pray they end up in the Miami Heat. One thing is sure, and that's you're going to get an opportunity to prove yourself and develop. It will be interesting to see how the team looks like next season but irrespective of the 'nobodies' they list on their team, I wouldn't write them off.
---
---