The Potential in Sports Blogging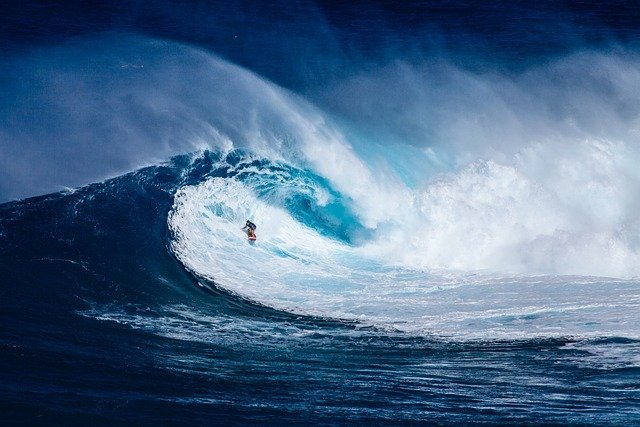 source
When I decided to start blogging consistently on Hive, I was looking for specializations to focus on in other to harmonize my thought pattern and give consistency to my writing. Leofinance was already a no-brainer, due to the enormous potential I saw in it. For a time, I didn't even see a need for a second niche, even though I wasn't (and maybe still not) particularly good at the first.
My decision to start blogging in the Sportstalk community was largely influenced by @cryptoandcoffee, a die-hard Hive believer whom I have come to trust and respect. He is perhaps the biggest name in the community (I originally thought he was the founder) and his daily sports blogs were always in my face.
Taking nothing with me but a renewed enthusiasm about the platform, love of sports and fitness, as well as a willingness to read and research where necessary, I decided to start writing niche sportstalk articles. It has been a couple of months now and the decision was one of the best I made this year.
Not only did sports writing renew my enthusiasm for some sports like Basketball, it has also helped me realize just how important sporting events are to the World today. Yes, and I mean that quite literally. While I don't place it on the same pedestal with ending World hunger, it is still one of the most important sectors any well functioning society need to invest in.
Sports has helped give many people, both professionals and even amateurs - a renewed perspective on live as well as a second chance. There are many who would willingly admit their lives would have turned out very differently, and for the worse, if they had not ventured into sports.
Every Good Story Needs to be Told
Sports writers are pivotal in telling the stories of these stakeholders in the sporting World. Firstly, there are just too many stories that need to be told, and not many will make the big screens. Localization is very important.
Beyond that, people use sports articles for a wide variety of reasons from leisure to information all the way to motivation. Good writers are needed to properly convey the message, else some really inspiring tales may be lost forever.
Also, from a business perspective, the sports industry is one of the largest and most lucrative in the World. Good sports blogs and bloggers stand to actually earn enough to make a living, or at least have a fantastic hobby that generates income on the side.
Crypto and Sports Blogging
I think we have already begun to see Crypto make inroads into the sporting World with the rise of NFTs. However, crypto may provide an avenue in the future for more entrants into the space as well as a more liberalized reward system where companies won't be the dominant players monopolizing the space.
Of course, Hive is already doing that in a way with sportstalk, but there is still so much more on offer. For now though, I'll keep blogging in this community for the foreseeable future as hopefully be a part of something special as it matures.
---
---