The Queen and Sports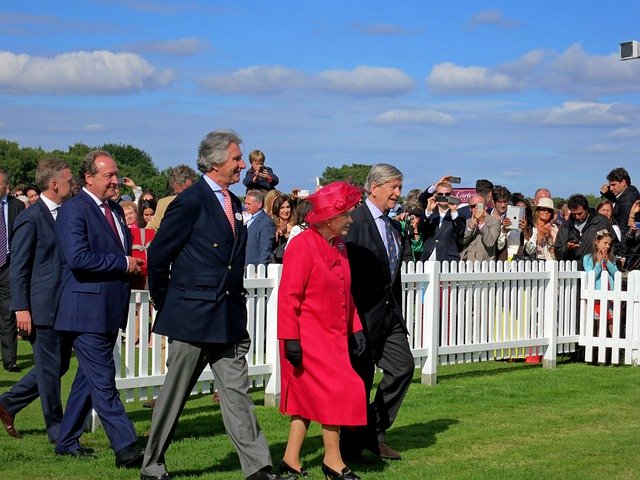 source
Unless you live under a rock, it is no longer news that Britain's greatest (and longest serving) Monarch has passed on. While I have come across varying opinions about her and what she represented, there certainly was an obvious admiration and respect for her by what appears to be the majority of people in the World, myself included. This article tries to highlight some of her sporting accomplishments during her reign.
Having lived for 96 years and reigned for 70 plus years, the Queen certainly was no stranger to sports and sports administration. She reigned at an important time in the history of sports, where competitive Sports became not just an activity for glory and honor, but a highly influential, multi-billion dollar industry driving government programs and providing livelihoods for millions people in the World.
Living History
To put her life in a sporting context, the Queen lived through 22 Olympic games, 22 commonwealth games, the commercialization of the English Premier League as we know it, the rise of Women's football, Her reign also saw her participate in many important historical moments such as presenting medals to England during their sole World cup Triumph in 1966, and declaring the London Olympic games open in 2012.
From a personal perspective though, the Queen was a lover of some more traditional English sports like Equestrian and Cricket. Her love for the former was well known and led her to active participation in the event. Her Horses won a couple of British classic races and in 2013, Queen Elizabeth II became the first reigning monarch to win the Ascot Gold Cup winning horse.
Why it is Relevant
Of course in terms of active policy and decision making in sports, the Queen left that to the administrators, but her presence was noticed, and welcome. Her presence in many ceremonies and competitions added an extra bit of tradition and importance to them. You could say her roles were unimportant and subjective, but sports has always aligned itself with prominent people since the start of time.
Even in the days when bloodsports were a fight to the death, those who triumphed would get instant recognition and reward for their skill by the Emperor or ruler at the time. Sports has evolved, but competition isn't quite the same without sufficient recognition. Those moments the Queen shared with the sporting World will forever be a part of history.
Furthermore, the Queen reigned at what is no doubt the most important century in sporting history. The developments that occurred during her 70 year reign in sports from increased rights and liberties, commercialization to the introduction of technology and value chain in sports were unprecedented. She may have had little to do with any of those, but merely seeing her present in those evolutions is rich for history.
Conclusion
Forgive me, I am a lover of tradition. The Queen represented such and I respect that. Perhaps even as competitive sports continues to evolve, it is important to remind ourselves to not lose sight of the richness tradition brings, especially with the increasing politicization of sports.
---
---