When An Athlete Decides to Represent Another Country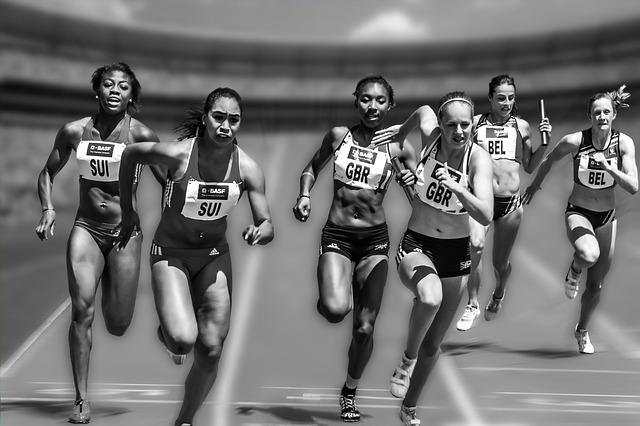 The IAAF World Athletics championships is gradually drawing to a close and what a spectacular event it has been so far. We finally saw a spectacular World record set as I had hoped along with one very big upset. While I certainly will do one more review of the championships, this is an interesting observation that I thought I'd share now.
The Women's 3000m Steeplechase had Norah Jeruto winning the event in dominant fashion, setting a championship record in the process. This dark skinned, extremely talented athlete was filled with joy and it looked almost no surpise that she won as we have become accustomed to Kenyans and Ethiopians dominating the middle and long distance races with a few exceptions.
The only thing though was that she neither represented Kenyan, Ethiopia or any other African Country for that matter. It was instead the Kazakhstan (a former soviet country) flag and anthem that was presented to her and played in the honor of this obviously African athlete. So how does an athlete with obvious African roots represent Kazakhstan? Birth? Marriage? or perhaps some other reason.
It got me intrigued and I did my research to see that she is originally from Kenyan and actually represented Kenya at national level before switching allegiance to Kazakhstan. She has even won some major medals representing Kenyan such as the World Youth Championships (2011) and African Senior Championships (2016). The decision to switch allegiance was very intentional that she skipped the Tokyo Olympic games because the process for a change of allegiance wasn't ready.
The Underlying Reasons
So why would an obviously talented Athlete like Norah who has the talent to earn decently as an global competitor decide to make a switch? It turns out that there are quite a number of reasons but from my brief research in the case of Naturalized athletes it often stems from economic and infrastructural reasons.
Mostly, it involved athletes defecting from poorer countries to richer Countries. Richer Countries tend to offer more economically to their athletes not just during their active years but after. There are obvious personal benefits to defecting that it seems like a reasonable option for athletes who probably wouldn't be fulfilling their potential due to infrastructural challenges (training and equipment) or money issues.
Rarely we get to see athletes defecting from richer countries to poorer ones. This is done also for several reasons, with many also being very personal. For instance NBA player Spencer Dinwiddie indicated an interest in playing for the Nigerian Men's basketball team to enable him compete at the Olympic games. The American wasn't going to recieve a call-up to a star studded U.S.A team and it seemed like a mutually beneficial agreement before an injury forced him to pull out of competition.
Is it Right?
Is there a moral virtue that prevents us from representing a country other than our country of birth? I don't think so. It is certainly a thing of pride to represent your country of birth (luca Doncic seems to take great pride in it), but nation's also have an obligation to cater for the welfare of their athletes. It is a two way agreement and a violation at one end can justify similar moves at the other end.
Personal ambitions and aspirations should also not be brushed aside. An athlete after all has very limited time in the course of their careers and everyone deserves to retire with a sense of fulfillment.
What do you think?
---
---