Chess Puzzle of the Day (Mar 21, 2022) | Problema de ajedrez del día (21-Mar-2022)
♔♞♙ Chess Puzzle of the Day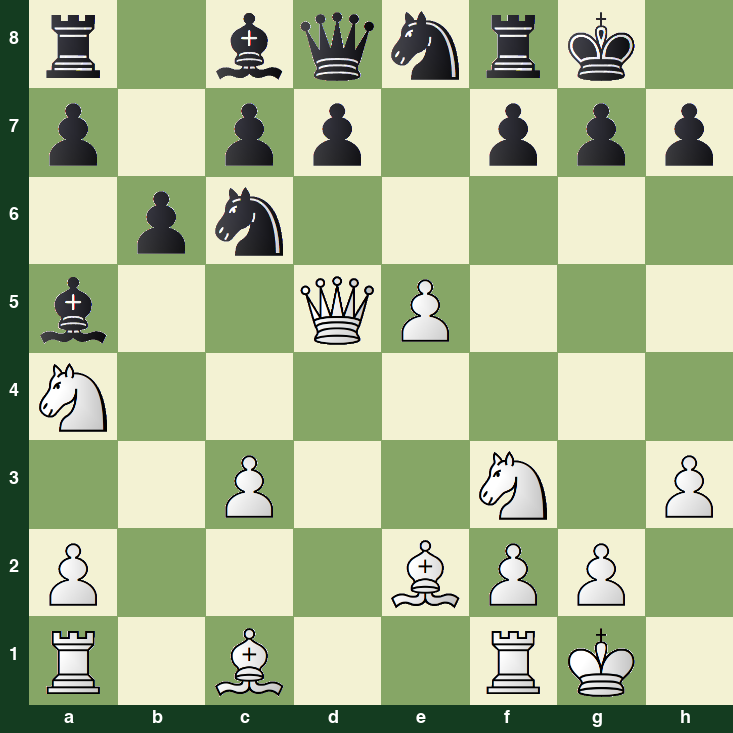 White to play and win
What makes white's position superior than his opponent's? The knight on a4 doesn't stand well but that is the least significant factor to assess. After looking at a bunch of Karpov's games today I'm (slightly) more convinced that modern chess is more about exceptions than rules!
Do you want to exercise your tactical skills a little? Then solve this chess puzzle. Indicate the correct move and a full continuation. If you want, you can point out the tactical motives and other patterns present.
I also want to invite you to participate in the many chess tournaments on lichess.org. If you play chess online, join in! Free registration.
More information about this series of posts.

♔♞♙ Problema de ajedrez del día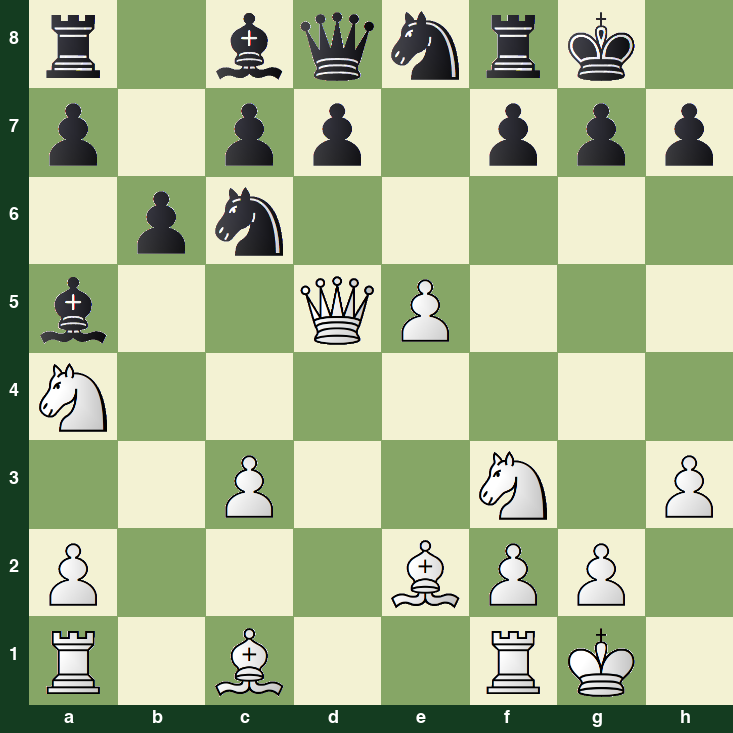 Juegan blancas y ganan
¿Qué hace a la posición del blanco superior a la de su oponente? El caballo en a4 no está bien parado, pero ese es el factor menos significativo a evaluar! Después de mirar un montón de partidas de Karpov hoy, estoy ligeramente más convencido de que el ajedrez moderno tienes que ver más con excepciones que con reglas.
¿Quieres ejercitar un poco tus habilidades tácticas? Entonces, ¡resuelve este problema de ajedrez! Señala la jugada correcta y una completa continuación. Si lo deseas, puedes señalar los motivos tácticos y demás patrones presentes.
También quiero invitarte a participar en los diferentes torneos de ajedrez en lichess.org. Si juegas ajedrez en línea, ¡anímate a participar! Inscripción gratuita.

Más información sobre esta series de posts.
---
---