Chess Puzzle of the Day (Mar 22, 2022) | Problema de ajedrez del día (22-Mar-2022)
♔♞♙ Chess Puzzle of the Day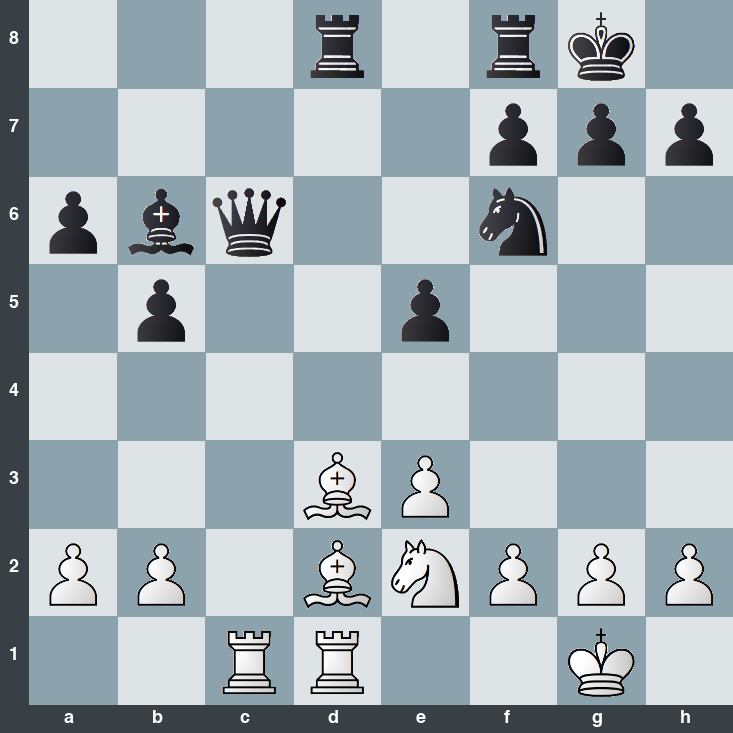 White to play and win
White started a relatively advanced combination and now he's hesitant about the outcome. When things become too unclear to visualize, you've got to trust in your intuition. That said, in a tournament situation you also could get off your chair, walk around for a while to calm down, come back, sit down and work the solution out!
Do you want to exercise your tactical skills a little? Then solve this chess puzzle. Indicate the correct move and a full continuation. If you want, you can point out the tactical motives and other patterns present.
I also want to invite you to participate in the many chess tournaments on lichess.org. If you play chess online, join in! Free registration.
More information about this series of posts.

♔♞♙ Problema de ajedrez del día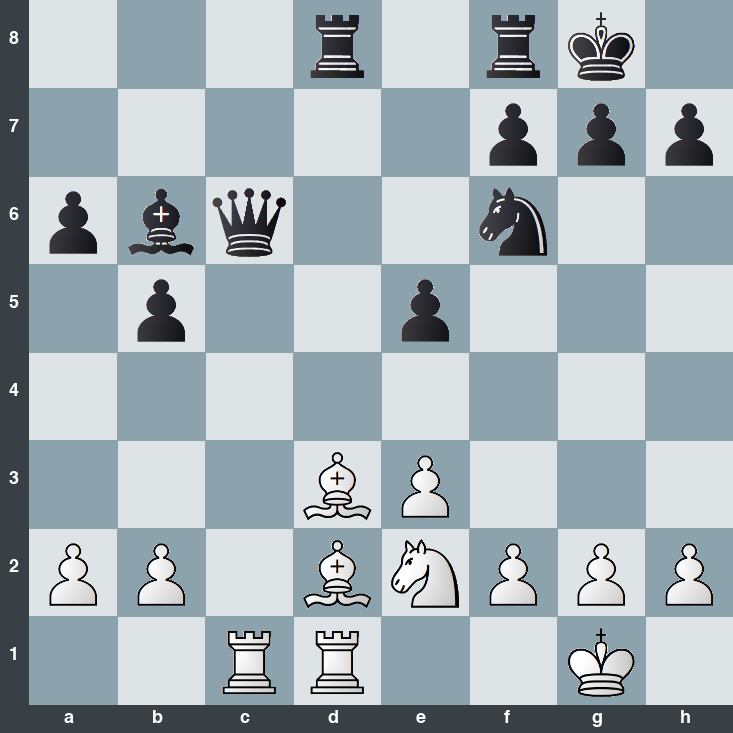 Juegan blancas y ganan
El blanco comenzó una combinación relativamente avanzada y ahora está teniendo dudas acerca del resultado. Cuando las cosas se vuelven demasiado inciertas de visualizar, tienes que confiar en tu intuición. Dicho eso, en una situación de torneo también podrías levantarte de tu silla, caminar por allí por un rato para calmarte, regresar, sentarte y ponerte a trabajar en la solución.
¿Quieres ejercitar un poco tus habilidades tácticas? Entonces, ¡resuelve este problema de ajedrez! Señala la jugada correcta y una completa continuación. Si lo deseas, puedes señalar los motivos tácticos y demás patrones presentes.
También quiero invitarte a participar en los diferentes torneos de ajedrez en lichess.org. Si juegas ajedrez en línea, ¡anímate a participar! Inscripción gratuita.

Más información sobre esta series de posts.
---
---